Hiring A Dependable Secondary School Private Home Tuition Teacher In Singapore Should Be Trouble-Free!

FamilyTutor Got You Covered!
Most Family-Oriented Home Tutors
Zero Agency Fee
Every Student In Good Hands
Highest Level Of Satisfaction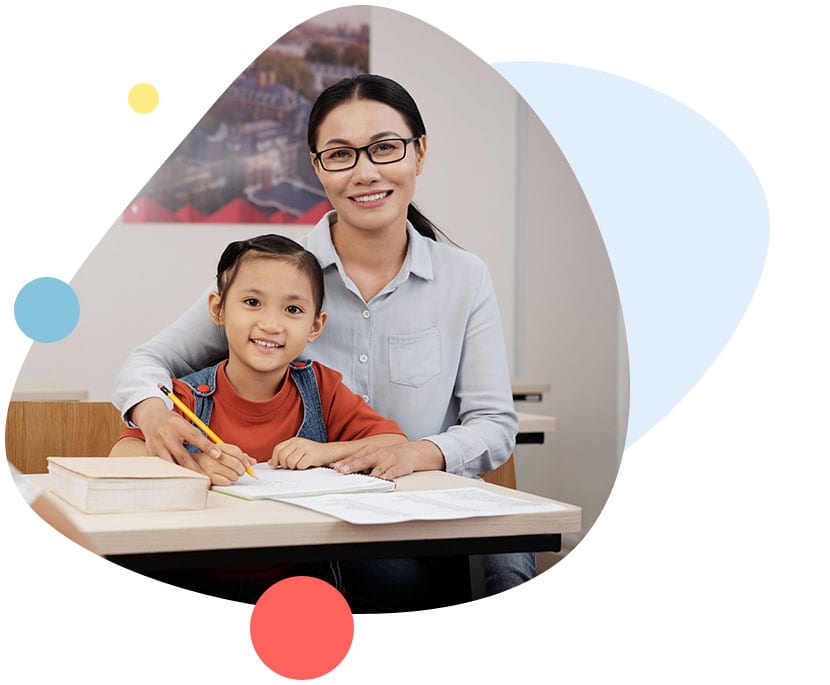 FamilyTutor's Commitment to Our Students


1-to-1 Secondary School Tuition Customized to Focus on Students' Specific Learning Needs and Styles

New and Modern Secondary School Learning Materials and Assessment Tools to Maximize Learning

Develop Interest and Motivation in Learning Through Fun And Engaging Secondary School Tuition

Clear Confusion and Frustration From Difficult Lessons With the Help of Your Ideal Tutor

Gain Interest in Tedious Subjects Through Engaging High Quality Secondary School Tuition from the Best Tutors

Witness a Tremendous Improvement and Positive Progress in Your Secondary School Results
FamilyTutor Improvement
Track Record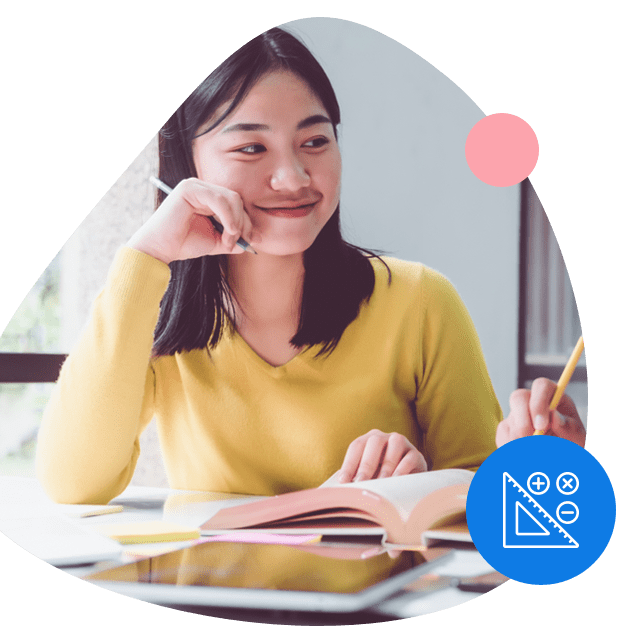 Age Group

Type Of Subject

Grade Before Hiring FamilyTutor

After Hiring FamilyTutor For...

Average Grade Improvement: -
| | |
| --- | --- |
| Age Group | |
| Type Of Subject | |
| Grade Before Hiring FamilyTutor | |
| After Hiring FamilyTutor For... | |
| Average Grade Improvement: | - |
Google Verified Home Tuition Agency in Singapore
Singapore Home Tuition Market Rate

| | Part-Time Tutor | Full-Time Tutor | NIE-Trained/School Teacher |
| --- | --- | --- | --- |
| N1 - K2 | $20-$25/hr | $30-$40/hr | $50-$60/hr |
| P1 - P3 | $25-$30/hr | $35-$50/hr | $55-$60/hr |
| P4 - P6 | $25-$40/hr | $35-$55/hr | $60-$80/hr |
| Sec 1 - Sec 2 | $30-$40/hr | $35-$60/hr | $65-$90/hr |
| Sec 3 - Sec 5 | $35-$45/hr | $40-$65/hr | $70-$90/hr |
| JC1 - JC2 | $50-$60/hr | $55-$80/hr | $80-$120/hr |
| IB Grade 1-6 | $30-$45/hr | $35-$60/hr | $70-$120/hr |
| IB Grade 7-10 | $35-$50/hr | $40-$70/hr | $75-$120/hr |
| IB Grade 11-12 (Diploma) | $60-$70/hr | $65-$100/hr | $85-$120/hr |
| IGCSE 7-11 | $30-$50/hr | $40-$65/hr | $70-$120/hr |
| Adult Classes | $40-$50/hr | $50-$70/hr | - |
| Diploma / University | $60-$80/hr | $80-$120/hr | - |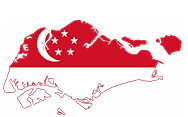 We have sent our carefully selected home tutors to all housing districts in Singapore.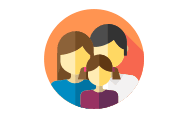 We have served many families while ensuring that they got the tutor they deserved.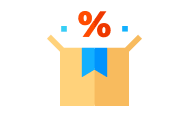 We have offered home tuition for all levels and subjects to many students in Singapore.
We Collaborate With Graduate Or Undergraduate Tutors Of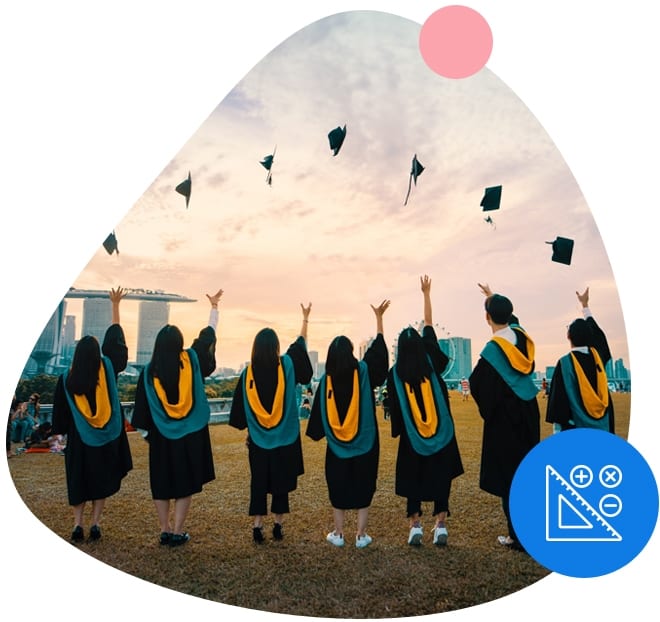 Too Busy? Not Sure What To Expect From A Home Tuition? Let Us Contact You Instead!
Students in this age group often get easily distracted by hobbies and talents thus do not give enough time to studying. Students often fail to focus on their studies due to numerous diversions.
They struggle to keep up with the fast teaching pace and hence lag behind in their lessons.
Students are uncomfortable in their lessons and cannot freely ask and answer questions. Due to their inability to clear misconceptions in class, students have built up multiple doubts in their course.
They get overwhelmed by a large amount of memorizing content in their subjects.
Secondary school students often lack a proper understanding of their concepts thus cannot use them to answer questions. They lack the practice of their concepts thus fail to apply them correctly in their paper.
Due to ineffective exam strategies, students fail to complete their paper on time.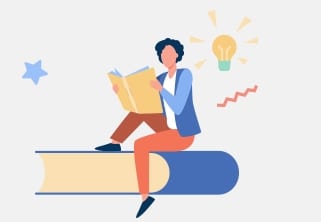 Road Bumps Faced By Secondary School Students in Singapore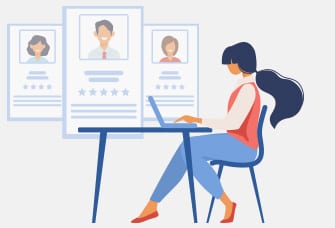 Advantages of Hiring a Secondary School Home Tutor
Benefits of Engaging Chinese Home Tuition
Individual Focus on Student's Needs to Improve in Weak Areas
School teachers often teach at a fast pace in hopes to complete the long syllabus. However, most students feel at a disadvantage as they cannot grasp concepts as quickly as their classmates. Private tuition focuses solely on one student and working hard to improve his weak areas. Furthermore, home tutors often teach at a pace the child can understand thus ensuring that the child can catch up to his lessons at school and better understand what is being taught.
Learn Effective Time Management Tricks
Secondary school students often apply and commit to many after-school nonacademic activities such as sports and music. However, this decreases the amount of time they have to revise their lessons, do their homework and complete assignment's. With hiring a private Secondary school tutor, parents are assured that their child is managing the little time they have and are using it effectively to complete all their tasks.
Building Confidence to Speak Up in Class
Students often do not speak up in class due to their lack of understanding and the fear of being ridiculed by their fellow peers. A benefit of private tuitions can be the consistent help in clearing misconceptions in topics and therefore having a better understanding of what's going on in their lessons at school. This increased understanding can give them confidence to answer and ask questions in class as they are no longer worried about saying something wrong.
Catching Up with Peers Through Consistent Help and Support
Students sometimes get demotivated when they cannot grasp and understand concepts as quickly as their peers in class. With the help of private tuition, the child is given undivided attention where concepts are taught at his learning pace as well as consistent help provided to clear his doubts and problems in the course. This consistent help can ensure that they are able to understand their lessons in school thus allowing them to be on the same academic level as their peers.
Motivation to Study and Learn Further
POA private home tutors are often passionate of the subject itself and having studied it deep enough to know its real-life applications. These examples and applications help students get more interested in a theoretical subject. With this developed interest as well as the tutors instilled passion, the students are motivated to work harder and earn better grades in the subject. Furthermore, this can also enhance their attitude towards studying and their readiness to learn more.
Advice to Fulfill Future Goals and Dreams
Secondary school home tutors with their years of experience can provide good advice to their students about current exams as well as important future decisions. The home tutors can advise students about tips and tricks they can use in their exams to score better marks as well as teaching them effective answering techniques and exam strategies, all of which will help them in their upcoming papers. Furthermore, home tutors also know the ins and outs of the education system thus with the child's goal in mind, they can recommend various subject combinations and university courses he can take to fulfil his goals and dreams.
Shortlisting the Best Secondary School Home Tutor For You
What to Expect from These Secondary School Tutors
Qualifications and Training in Teaching
Qualifications distinct a capable tutor from one who isn't. It should be noted that there 3 types of home tutors: MOE & NIE trained home tutors, full-time home tutors and part-time home tutors. All of which have qualifications to prove that they are capable of tutoring Secondary school students. MOE home tutors are known to be specially trained to teach students the subjects at that level with high regard to their examination pattern and MOE objectives. Whereas, part-time and full-time home tutors have diplomas or excellent grades which prove their ability to teach your child the right content and effective strategies to tackle questions that may appear their paper. Therefore, it is important to carefully examine home tutors qualifications before you finalize the arrangements. FamilyTutor provides tutor profiles which include details about a tutor's qualifications and achievements that increase their credibility in teaching Secondary school students.
Determining Student's Weak Areas and Helping Them Improve
It is almost natural to be good at something and bad at something else. Most schoolteachers try to finish the syllabus and cannot provide extra time to weaker students. However, private home tutors defeat this fundamental as their sole focus is on the child and on improving his weaknesses. Therefore, when you hire a tutor, you should carefully select one who has immense devotion to helping your child overcome his learning gaps. Furthermore, good and effective home tutors can pinpoint a child's weak areas and devise strategic plans to help improve them. FamilyTutor understands that secondary school children do not get special attention in school, this can result into the building up numerous misconceptions about the course as well as demotivate them because they cannot keep up with the rest of the class. Therefore, we engage home tutors who are committed to clearing your child's doubts as well as targeting and improving their weak areas.
Usage and Keeping Up with the Latest Syllabus
The MOE syllabus changes every few years and the alterations made gravely impact both the content of the subject's as well as their examination criteria. Therefore, it is vital that your child learns these changes and can make use of them in their paper such as the introduction of differentiation into the course of secondary school math, in this situation students must practice and perfect this new concept and its application as it will be appearing in the paper. Therefore, when looking to hire a tutor, it is essential to find someone who has an expansive knowledge of the latest MOE syllabus and can teach your child the changes made so as to fully prepare them for their examinations. FamilyTutor ensures their clients of providing the best secondary school home tutors in Singapore. Furthermore, we also provide tutor's academic qualifications and teaching experiences in their tutor profiles, so it is easier for clients to deduce a specific tutor's familiarity with the MOE syllabus.
Sufficient Experience in Teaching Secondary School Students
Academic achievements and qualifications are all useless in proving a home tutors ability to teach until they have sufficient experience teaching and helping secondary school students. Therefore, it is important to find a tutor who has this experience as it proves that they can teach your child the right content as well as certain tricks which they can use to tackle questions appearing in their paper. To check this, clients can have one-one sessions with their home tutors and examine how familiar they are with your child's syllabus. FamilyTutor understands the importance of experience in teaching students and therefore to satisfy clients who request for a secondary school tutor, we select the finest home tutors who have ample experience teaching at this level. Furthermore, we also provide such details in their tutor profiles.
Commitment to Teaching Students
Students in this age group tend to prefer non-academic activities over their homework and revision. This can decrease the amount of time they have to practice concepts as well as result in them continuously dazing out when they are studying. Therefore, when you hire a tutor, be certain that they can keep your child engaged as well as teach him according to his own unique pace and style. This would ensure that the child absorbs the most content in the given time and is able to grasp concepts quickly. Furthermore, once a good and comfortable student tutor relation has been developed, it would be a shame to change home tutors thus it is critical and in your child's benefit to keep a tutor long term. FamilyTutor with selecting good and effective home tutors also arranges interviews and sessions where the tutor and client can discuss such issues. Especially considering long-term projects, it is good to discuss and agree upon this commitment before the tuition arrangements are finalized.
Guidance in Dealing with School Work and Exam Preparation
Often times, students start to build up misconceptions in their lessons at school and thus stop concentrating on their lessons altogether. This has a bad impact on the assignments they are given as well as their school examinations. Therefore, the tutor you engage for your child should be consistently available to clear your child's doubts in his classes, so he doesn't lag behind in his lessons and better understand what is going on. Furthermore, home tutors should be able to help your child with his numerous assignments as they contribute to his overall grades and thus also help him prepare for his school exams. The motive of a tutor is not only to help the student perform well in the O & N Level examinations but also in his schoolwork. Additional help can also be given through notes, practice exercises and past papers from different schools. Through these, the child is able to perfect and apply his concepts hence teaching him how to tackle similar questions in his school and O & N Level exams. FamilyTutor helps in selecting a suitable tutor with immense consideration to your given requests. Therefore, we also pinpoint home tutors with access to additional practice materials that they can give to your child. Furthermore, we also arrange interviews between a potential tutor and a client so expectations such as help in schoolwork or additional practice materials can be discussed.
Testimonials from Previous Students and Parents
Testimonials can greatly impact a tutor's reputation. Good testimonials effortlessly showcase their strengths and qualifications therefore making them more appeased to newer clients and thus in higher demand. Therefore, when looking for a tutor, it is can be extremely helpful to look at their testimonials to get a view of their effectiveness and their capability. FamilyTutor recommends and caters the best Secondary school home tutors in Singapore. Therefore, it is no secret that they are in high demand and have numerous testimonials to prove their patience and commitment to a client. We also enlist a tutor's testimonials within their tutor profiles so clients can easily review all major points as well as recommendations to make a good and solid decision.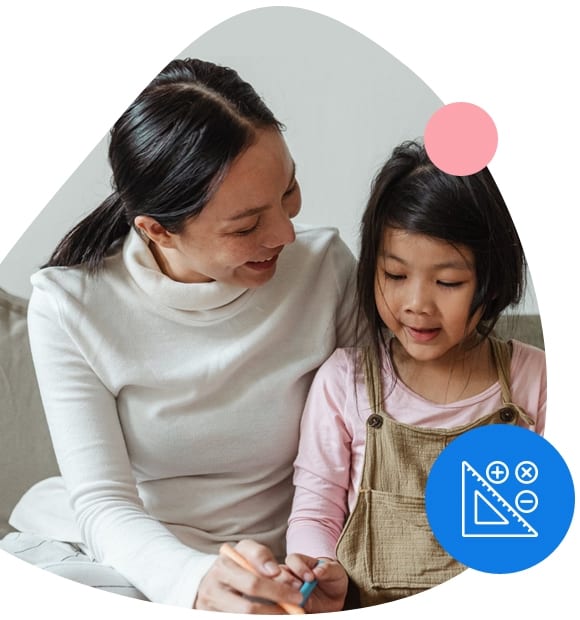 Why Hire a Secondary School Home Tutor?
Students studying in Secondary schools often find it challenging to balance their academic and non-academic life. And oftentimes, students are forced to give up their hobbies to catch up with their subjects in school. However, with private tuitions, parents are assured that their child is studying effectively in the time they are given and therefore have free time to pursue other activities.
Often times, students do not study well in their secondary schools which leads to chaos in their junior college. Since junior college requires the same concepts learnt in secondary school, students need to have a strong command over those concepts and their correct applications. Private tuition can ensure that children are focusing on perfecting their concepts and hence preparing them to learn advanced concepts in junior college.
Secondary school students find it challenging to score good grades in their the O & N Level examinations. The examinations itself are hard to tackle and so students struggle to keep a good grade. However, with the help of private tuition where the tutor focuses solely on helping the child and teaching him various answering techniques as well as exam solutions, the students can be better prepped for their papers.
Secondary school is an important deciding point for a child's future where he can go on to junior college, polytechnic or ITE. Private tuition ensures that the child is studying effectively and gets good grades which can help him solidify a good future.
Private home tutors can ensure that your child works very hard to study in the 4 years of secondary school. This is done by consistently supporting them and building up their confidence and reducing their stress levels.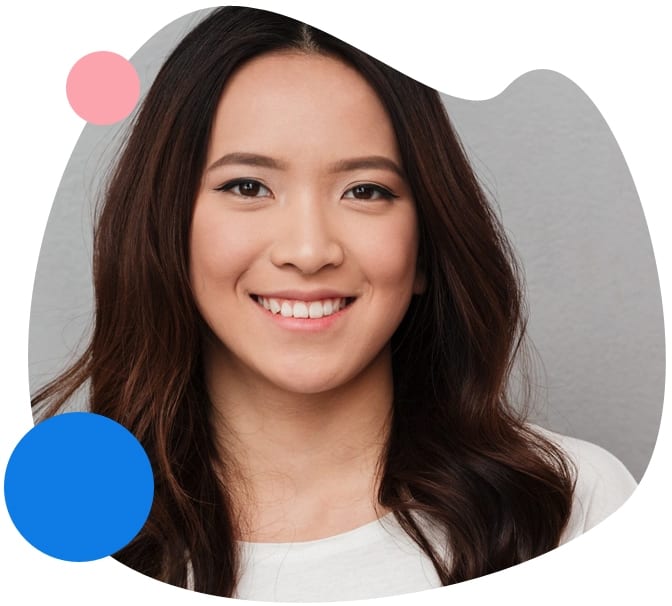 Best Secondary School Home Tuition in Singapore
Enjoy Secondary School Tuition at the convenience of your home today. FamilyTutor provides Secondary School Home Tuition all across Singapore. Learn in a safe & comfortable environment today with us!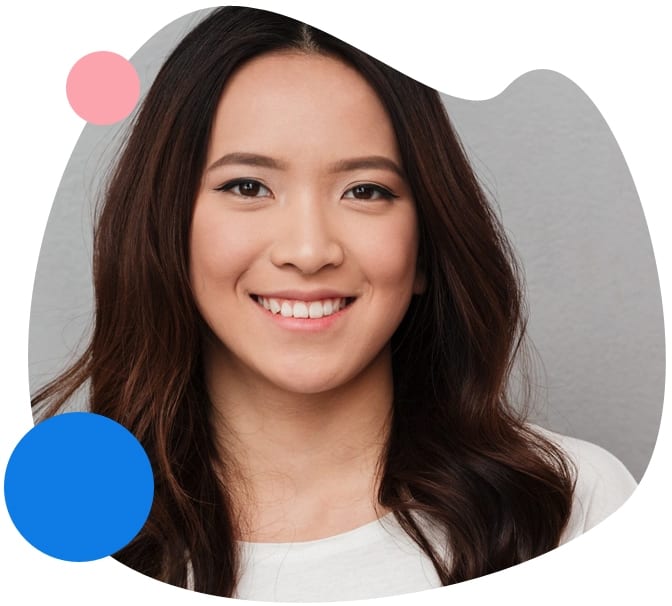 "Secondary school overwhelmed me a great deal with the amount of workload I had to deal with. I was very fond of studying History when I was in my primary school. But now, I often couldn't remember the dates of events as well as structure good essays on a particular topic. With my A-Levels near, I decided to hire a tutor from FamilyTutor to help me. They recommended Ms. Valerie, who was kind and patient. She would bring different materials each day and teach me through different and fun techniques. With her help, I started remembering the dates and doing well in my essays. Thank you, Ms. Valerie, for your unfailing support."
"I was consistently worried for his final exams when my son started to struggle in his E and A Math. I reached out to FamilyTutor and was amazed at how simple and quick their request and selection process were. They recommended various qualified home tutors through which I hired Ms. Anna. She was extremely committed and patient with my son and was consistently available to answer his questions both in and out of the sessions. Furthermore, she started giving him, even more, help when his exams were. Thank you, Ms. Anna and FamilyTutor for your amazing service."
"FamilyTutor is a responsive and responsible agency. They took my requests seriously and within a week, had sent numerous tutor profiles who fit my given requirements. The tutor I hired was extremely qualified and had several recommendations from previous students. He helped my daughter develop important skills in her English and practice her oral skills. With his help, my daughter has managed to score a good grade and I am extremely grateful to FamilyTutor for connecting us!"
"I requested a tutor from FamilyTutor to help with my son's combined Science subjects. The recommended tutor was extremely knowledgeable about the subject and engaged my son with interesting and informative lessons. With his help, I can see immense improvements in my son's Science grades as well as my son's eagerness for his lessons. Thank you, Mr. Vincent, for your commitment to continue with the sessions next year. For all struggling students and worried parents, I would recommend FamilyTutor and Mr. Vincent!"
The #1 Secondary SChool Home Tuition Agency in Singapore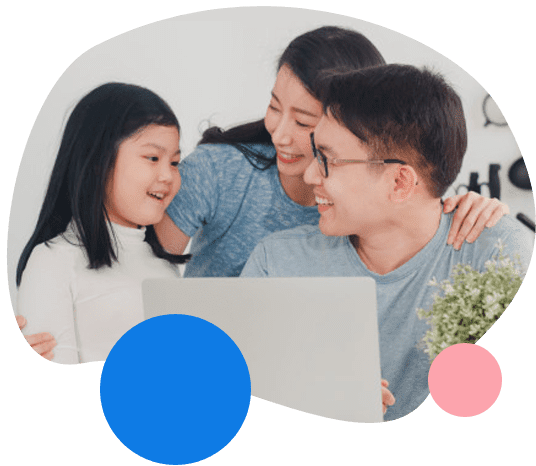 FamilyTutor empathizes with concerned parents looking for suitable and committed secondary school home tutors. Therefore, we house and engage the best Secondary school home tutors available in Singapore. Our tutor comes in different categories with diverse yet rewarding qualifications and thus have different rates. You cannot go wrong with our highly qualified MOE home tutors who have received special training in how to teach secondary school students. Whereas our part-time and full-time home tutors have various degrees and impressive past grades to showcase their strength and capability of teaching your child. No matter the level or school, our agency can provide hands-down excellent home tutors to help in your child's comprehensive development as well as help to solidify a good career path. Get in touch with our agency today and find a tutor who fits all your needs be it academic or financial.
More Home Tuition Resources From Our Blog

As it's important for students to have time outside academics, it's also important for tutors so they can also become better individuals that their students will love.
Read More »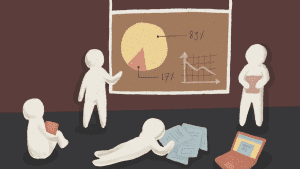 It also helps tutors to make their math classes more fun and exciting. In this article, we'll talk about some tips for new and seasoned home tutors to make their math classes more fun.
Read More »
If you tend to fall asleep during your classes, fear not. We have gathered some tips to help you stay awake during class and avoid this problem.
Read More »