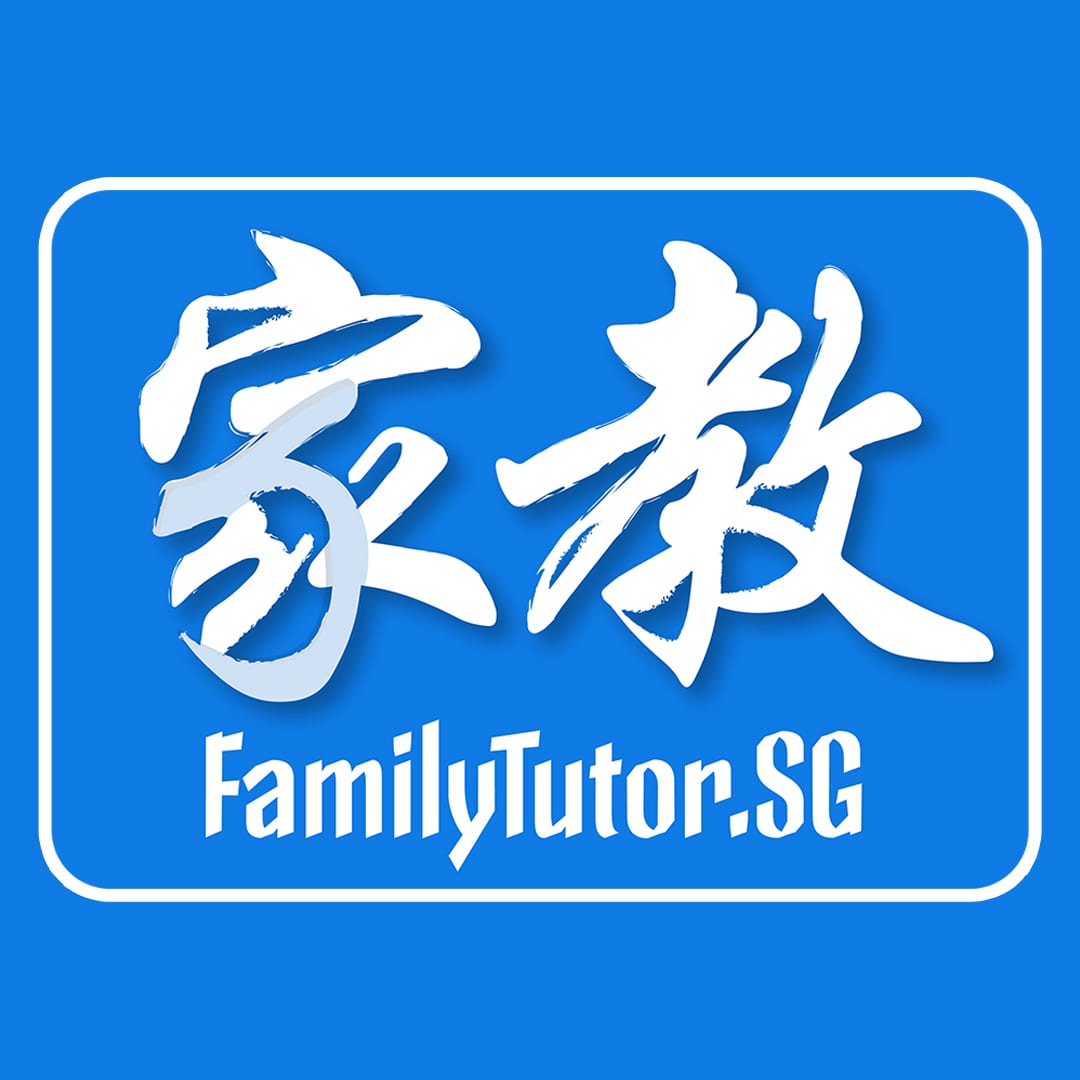 Getting Your Ideal History Private Home Tutors In Singapore Should Be Effortless!

FamilyTutor Got You Covered!
Most Family-Oriented Home Tutors
Zero Agency Fee
Every Student In Good Hands
Highest Level Of Satisfaction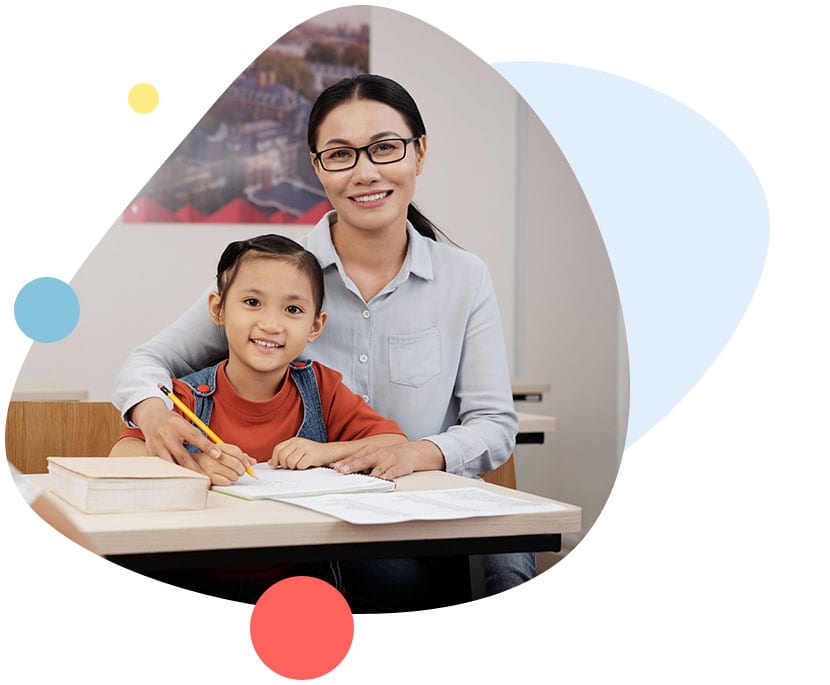 FamilyTutor's Commitment to Our Students


Select the Most Suitable History Tutor for Your Needs From Our Pool of 12,000+ Experienced History Tutors

1 to 1 History Home Tuition Aimed to Give Quality Explanations Taught According to Student's Learning Style

Receive A Variety Of Exercises, Summarized Notes, and Past Year Papers From Top Schools

Gain Insights To Historical Facts and Immense Improvement In History Academic Grades

Enjoy Learning History at the Convenience and Safety of Your Home and Schedule

Increase Interest And Understanding Of History As A Subject
FamilyTutor Improvement
Track Record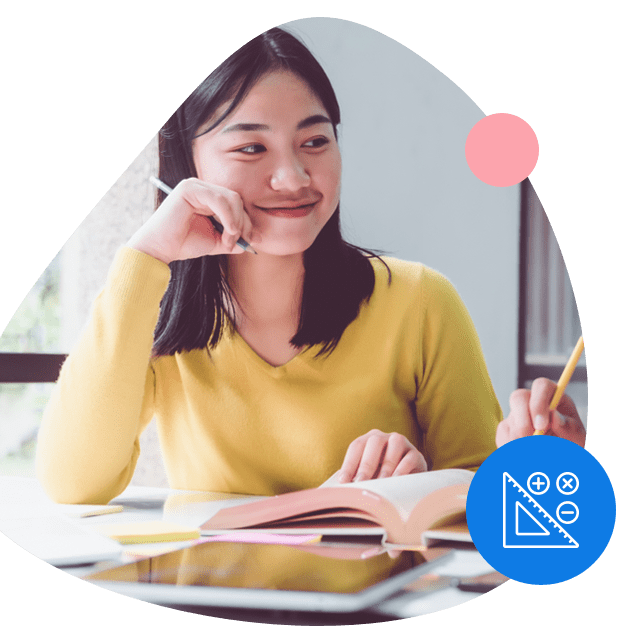 Age Group

Type Of Subject

Grade Before Hiring FamilyTutor

After Hiring FamilyTutor For...

Average Grade Improvement: -
| | |
| --- | --- |
| Age Group | |
| Type Of Subject | |
| Grade Before Hiring FamilyTutor | |
| After Hiring FamilyTutor For... | |
| Average Grade Improvement: | - |
Google Verified Home Tuition Agency in Singapore
Singapore Home Tuition Market Rate

| | Part-Time Tutor | Full-Time Tutor | NIE-Trained/School Teacher |
| --- | --- | --- | --- |
| N1 - K2 | $25-$30 per hour | $35-$40 per hour | $65-$70 per hour |
| P1 - P3 | $25-$35 per hour | $35-$50 per hour | $70-$80 per hour |
| P4 - P6 | $30-$40 per hour | $40-$55 per hour | $75-$90 per hour |
| Sec 1 - Sec 2 | $35-$45 per hour | $45-$60 per hour | $80-$100 per hour |
| Sec 3 - Sec 5 | $40-$50 per hour | $45-$65 per hour | $85-$105 per hour |
| JC1 - JC2 | $50-$60 per hour | $60-$80 per hour | $95-$130 per hour |
| IB Grade 1-6 | $35-$45 per hour | $45-$65 per hour | $70-$125 per hour |
| IB Grade 7-10 | $40-$55 per hour | $55-$75 per hour | $90-$140 per hour |
| IB Grade 11-12 (Diploma) | $60-$70 per hour | $70-$100 per hour | $100-$150 per hour |
| IGCSE 7-11 | $40-$50 per hour | $50-$80 per hour | $100-$150 per hour |
| Adult Classes | $40-$60 per hour | $65-$120 per hour | - |
| Diploma / University | $60-$80 per hour | $80-$150 per hour | - |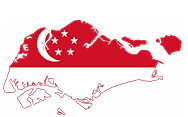 We have sent our carefully selected home tutors to all housing districts in Singapore.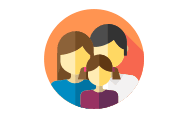 We have served many families while ensuring that they got the tutor they deserved.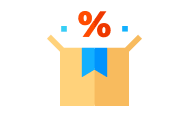 We have offered home tuition for all levels and subjects to many students in Singapore.
We Collaborate With Graduate Or Undergraduate Tutors Of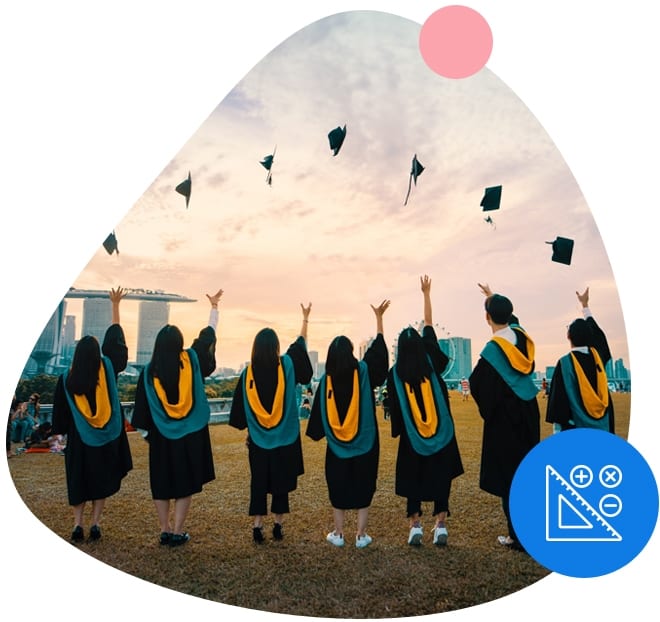 Too Busy? Not Sure What To Expect From A Home Tuition? Let Us Contact You Instead!
Students have trouble writing essays with balanced arguments and essays with structure and organization. They also lack of knowledge into the complexity in essay questions as well as trouble creating arguments that address the question directly .
Students also have issues with memorizing large chunks of data to be used as evidence for arguments in Essays, problems assessing sources for Source-Based Questions, unfamiliarity with the topic of the essay interfering in making effective arguments, and inability to finish the paper due to ineffective examination and time management strategies.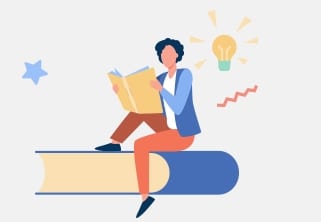 Road Bumps Faced By Higher Chinese Students in Singapore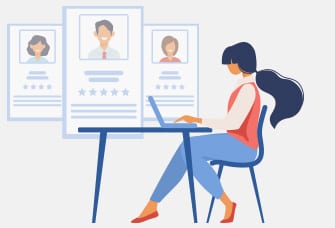 Advantages of Hiring a History Home Tutor
Benefits of Engaging Chinese Home Tuition
Confidence in Student's Critical and Reflective Thinking Skills
The History course is designed to enhance students' critical thinking and reflective thinking skills. However, in school, it can be challenging to fully learn the content as well as critical thinking and analytical skills in the swift lesson pace. Having a History Tutor who will accompany the student on their learning progress will make sure that the student's learning and development as confident and reflective thinkers are realized to their full potential.
Quick Diagnosis of Areas Students' Needs Improvement In
Access to Additional Summarized History Learning Resources and Study Guides
Guidance in Improving Skills and Selecting Future Education and Career Decisions
Impart Expert Essay Writing Skills and Memorization Techniques
Shortlisting the Best History Home Tutor For You
What to Expect from These History Tutors
Recommendations from Previous Students
The best History Tutors in Singapore certainly have stronger testimonial bases built from their previous tutees. You can go through these testimonials to better understand the strengths of these tutors prior to deciding. Furthermore, tutors that come recommended or have testimonials are typically safe to approach and are known for their teaching capability.  FamilyTutor recognizes the struggles of parents in their search for a suitable tutor for their child. Hence, we make sure to put testimonials in the tutor's profiles and if they have received a commendation from our previous clients to ease your experience in the selection process.
Discover Areas Students Need Improvement In and Target Lessons Around It
Even though History only has the major components – content knowledge, source-based study and essay, there are many skills in History that are necessary to excel in the subject. Qualified History tutors are very familiar with the content and skills needed for critical thinking and analysis of historical sources. Moreover, these tutors are aware of the various areas in which most students struggle, thereby allowing students to improve as much as possible in as little time as possible. History Tutors at FamilyTutor are proficient and experienced with a long history of helping improve their student's history greatly. They are also well-versed in helping students find out their weaknesses and guide them on how best to mitigate these weaknesses.
Teaching Experience with Students of Similar Levels
In your search for the best History tutor, it is best to make sure that the tutor has taught or is teaching a student on a similar level. A JC History tutor might not be the ideal fit for a secondary school child. Therefore, do be sure to check their experiences in teaching and judge whether they are best for your particular level.  FamilyTutor only recommends tutors who are proficient in teaching History to students of similar levels. We will also recommend tutors that are capable of teaching History for the respective educational levels if their personal academic achievements in History are exemplary.
Academic Qualifications and Credentials
The History Tutors with appropriate degrees in History or have exemplary scores for History during their academic days tend to have knowledge about the content and examination format of the History syllabus. This is an important quality to look at since it will indicate as to how proficient they are in teaching their subject. Here at FamilyTutor, we will include and highlight the academic qualifications and relevant grades to assist you in selecting the best History tutor.
Application of the Current Syllabus and Curriculum
Changes in the O/N/A-Levels or international syllabi such as IGCSE and IB syllabus are common. Therefore, it is very important that your selected tutor be caught with the most recent syllabus and exam formats. The tutor should teach the same curriculum and exam formats like that of the school's so that there is no contradictory information.  To facilitate your selection of a suitable History Tutor, FamilyTutor will include the tutor's teaching experiences in their profiles so that gauging their familiarity with the most updated syllabus can be easier. More information on the History syllabus can be found here: O-Level History, N-Level History, A-Level H1 History, IGCSE History, IBDP HL History
Ability to Impart Critical Thinking Skills Students Need
Critical thinking is not only an incredibly important skill for performing well in history but also an invaluable skill in life. Learning to differentiate between fact and opinion and discerning their own conclusions from the latter are difficult skills to pick up and even harder to master. Qualified and experienced History Tutors can train their students to adapt these skills using their uniquely designed learning schedule. Though this quality can be hard to pin down, a good estimate into a tutor's ability to impart critical thinking skills onto their students can be taken from the improvement of their previous students. In the tutor's list sent to you, FamilyTutor will make sure to include the tutors' records in helping their students improve so that its easier for you to select the most suitable history tuition in Singapore.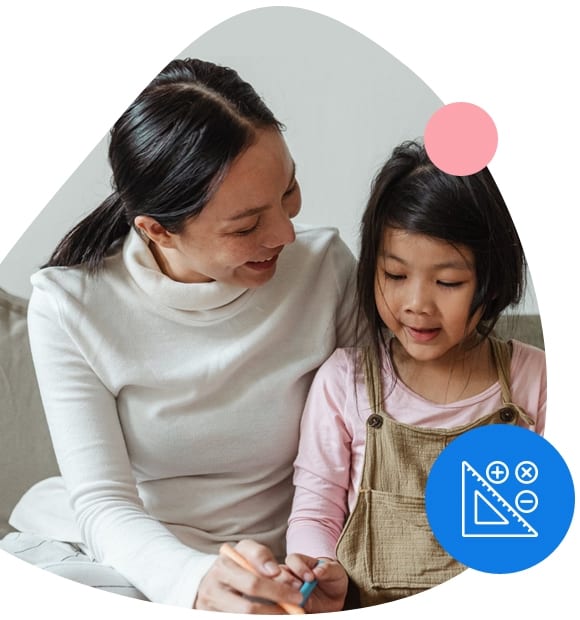 Why Hire a History Home Tutor?
Secondary School requires Pure or Combined History subjects to be taken. Excelling at all the taken subjects is necessary to attain their desired school, degree or diploma in the future.
All the History syllabuses from Secondary to JC are connected. Therefore, having professional help from the very beginning can greatly ease a student's way into future advance courses.
Learning History gives students a lot of knowledge regarding past events and teaches them the skill to relate them to current affairs. With this understanding, students can learn to see the bigger picture with multiple perspectives when looking at a single event.
Through History, students can be taught important soft skills such as critical thinking and forward-thinking. Students can also learn to be better at judging between facts and opinion, which is a priceless skill when reading about anytime but especially current affairs.
For degrees like Public Policy and Global Affairs in local universities, a good grade in History is essential. Having a History Tutor to ease your process of learning will greatly increase your chances of scoring well for History.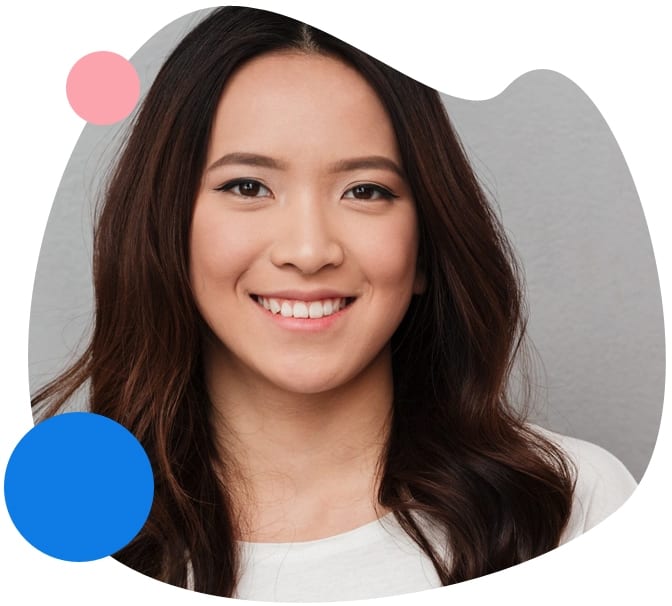 Best History Home Tuition in Singapore
Enjoy History Tuition at the convenience of your home today. FamilyTutor provides History Home Tuition all across Singapore. Learn in a safe & comfortable environment today with us!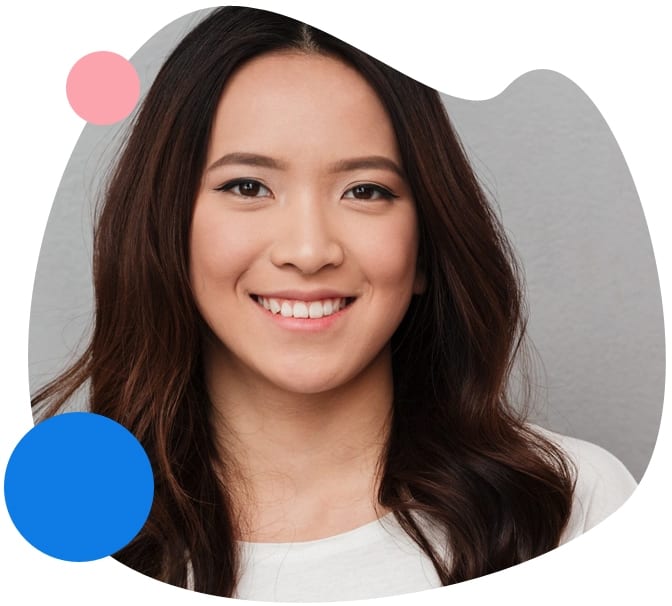 "It's been a struggle to find a suitable tutor. When I contacted FamilyTutor, they quickly offered a list of tutors based on the requirements I gave them. I am glad that I met Mr. Joshua through FamilyTutor. With his guidance and patience, my son improved 4 grades in just half a year! I couldn't thank FamilyTutor enough.."
"I am very thankful that FamilyTutor connected us to Mr. Chris. My son who had difficulty passing History previously managed to score A2 with his constant help and support. I am very impressed with the results. Thank you, FamilyTutor and Mr. Chris!"
"I found FamilyTutor while browsing through the internet for tutors to better my grades of H2 History a while before my A-Levels started. When I asked for a tutor, the service was amazing! They quickly provided a list of tutors for me to select, which led to me meeting Ms. Valerie. With her help, I started to understand History better and manages to overcome my weaknesses. She also taught me how to better my A-Levels score which was coming up. Thank you, FamilyTutor and Ms. Valerie!"
"History is the only subject my daughter constantly struggled with. I feared that her low scores in her O-Levels History would prevent her from getting into a top JC. FamilyTutor helped us a lot by sending a list capable and qualified tutors a day after I sent them my requirements. I am happy with the tutor as his efforts and support led my daughter to score A1 for her O-Level History paper. I wholeheartedly recommend FamilyTutor to everyone."
FamilyTutor
The #1 History Home Tuition Agency in Singapore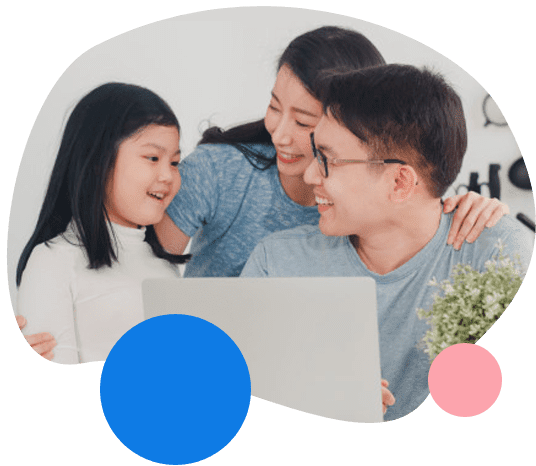 FamilyTutor Home Tuition sympathizes with the struggles of History students in trying to improve their analytical and conceptual skills, we hold the belief that many students can excel at any subject with the right guidance from a capable and well-versed tutor. Thus, we offer experienced and competent History Tutors to help students achieve high grades within short periods of time. Our large collection of professional History Tutors have a proven track record of students who have improved under their careful and thorough teaching plan. Rest assured that you or your child can be the next student to benefit from History Tuition. 
Studying History has a lot of benefits, as highlighted by Deakin University. As the famous saying goes, History repeats itself, for us to learn from history we first have to learn history itself. Request for a History Tutor now at FamilyTutor to witness the transformation in your History grades and critical thinking skills!
More Home Tuition Resources From Our Blog

Even while home tutoring services are more popular, there are still several widespread and serious myths about them that need to be debunked.
Read More »
A home tutor will face several obstacles on their journey. One of the major difficulties you may face is dealing with impolite students.
Read More »
Keeping a balance between their academic pursuits and their social lives is one of the biggest problems facing students nowadays.
Read More »