O-Level Math Tuition
Looking For A Dependable O-Level Math Home Tutor in Singapore?

FamilyTutor Got You Covered!
Most Family-Oriented Home Tutors
Zero Agency Fee
Every Student In Good Hands
Highest Level Of Satisfaction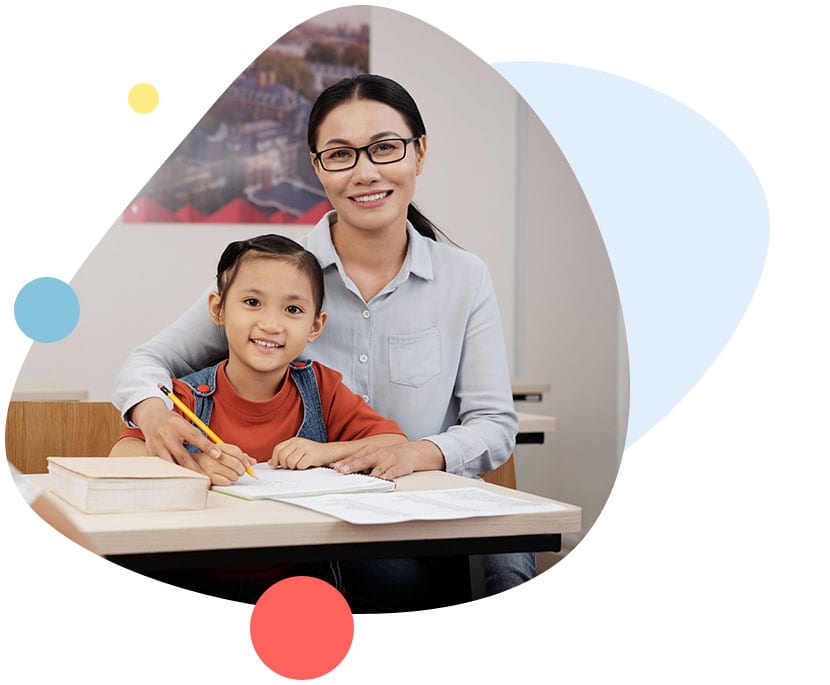 FamilyTutor's Commitment to Our Students


Increased Passion and Confidence in Answering and Understanding Problems in Maths

Targeted Maths Practice According to Student's Learning Schedule and Pace to Help Overcome Weaknesses  to Prepare for O-Levels

Access to Additional Practice Papers and Learning Resources from the Best of 15,000+ O-Level Maths Tutors in Our Database

Simple and Concise Explanation of Mathematical Concepts and Application of these Concepts to Real-World Scenarios

1-to-1 Private O-Level Maths Lessons Personalized for Student's Learning Needs at the Comfort and Safety of Your Home

Witness Improvements in Your Maths Results and Reach Your Academic Goals
FamilyTutor Improvement
Track Record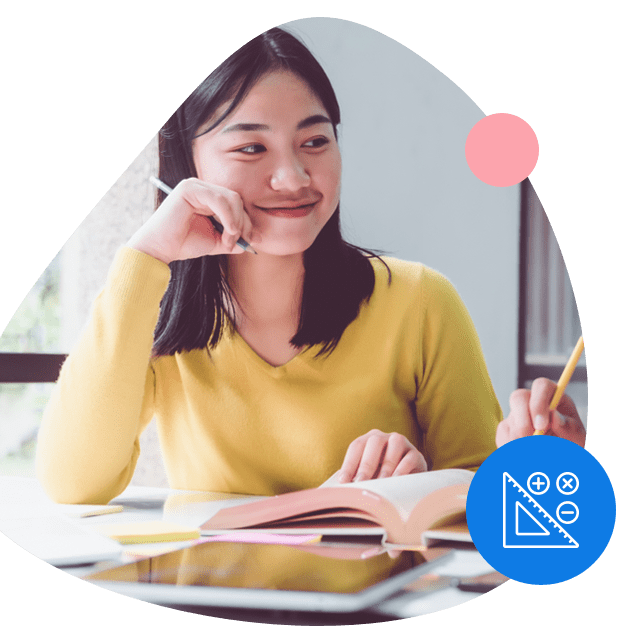 Age Group

Type Of Subject

Grade Before Hiring FamilyTutor

After Hiring FamilyTutor For...

Average Grade Improvement: -
| | |
| --- | --- |
| Age Group | |
| Type Of Subject | |
| Grade Before Hiring FamilyTutor | |
| After Hiring FamilyTutor For... | |
| Average Grade Improvement: | - |
Google Verified Home Tuition Agency in Singapore
Singapore Home Tuition Market Rate

| | Part-Time Tutor | Full-Time Tutor | NIE-Trained/School Teacher |
| --- | --- | --- | --- |
| N1 - K2 | $20-$25/hr | $30-$40/hr | $50-$60/hr |
| P1 - P3 | $25-$30/hr | $35-$50/hr | $55-$60/hr |
| P4 - P6 | $25-$40/hr | $35-$55/hr | $60-$80/hr |
| Sec 1 - Sec 2 | $30-$40/hr | $35-$60/hr | $65-$90/hr |
| Sec 3 - Sec 5 | $35-$45/hr | $40-$65/hr | $70-$90/hr |
| JC1 - JC2 | $50-$60/hr | $55-$80/hr | $80-$120/hr |
| IB Grade 1-6 | $30-$45/hr | $35-$60/hr | $70-$120/hr |
| IB Grade 7-10 | $35-$50/hr | $40-$70/hr | $75-$120/hr |
| IB Grade 11-12 (Diploma) | $60-$70/hr | $65-$100/hr | $85-$120/hr |
| IGCSE 7-11 | $30-$50/hr | $40-$65/hr | $70-$120/hr |
| Adult Classes | $40-$50/hr | $50-$70/hr | - |
| Diploma / University | $60-$80/hr | $80-$120/hr | - |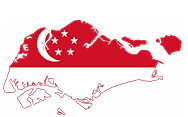 We have sent our carefully selected home tutors to all housing districts in Singapore.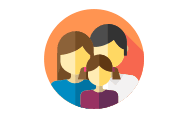 We have served many families while ensuring that they got the tutor they deserved.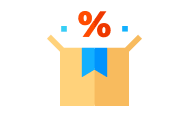 We have offered home tuition for all levels and subjects to many students in Singapore.
We Collaborate With Graduate Or Undergraduate Tutors Of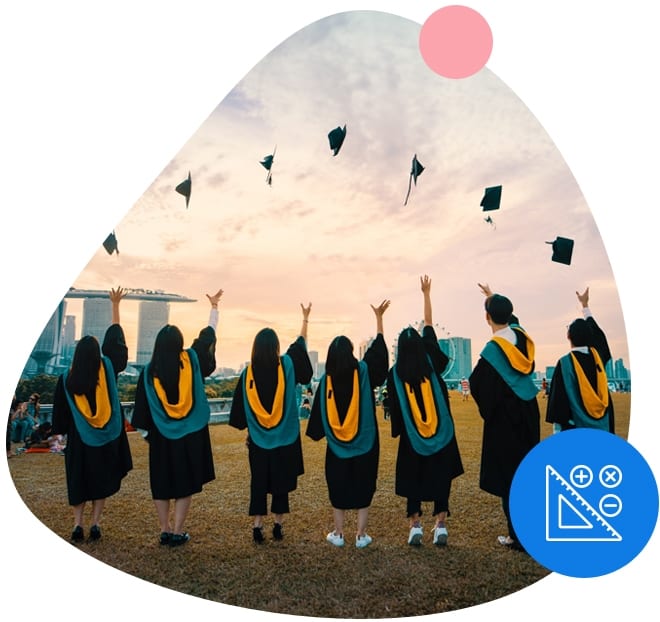 Too Busy? Not Sure What To Expect From A Home Tuition? Let Us Contact You Instead!
Math students often do not understand the most effective way to solve Math problems.
They do not fully understand the various notations in Mathematics. They struggle when solving inequalities and equations.
Math students often find trigonometry challenging and are not able to simplify and solve the given expressions.
They do not have solid concepts regarding algebra, differentiation, trigonometry and integration.
They struggle in their concepts and their applications. Students often do not understand probability and how to correctly use the information given in a question. They make careless mistakes which compromise their marks.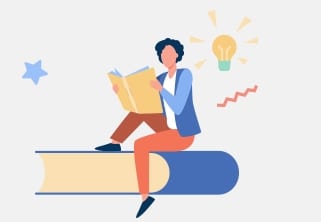 Road Bumps Faced By O-Level Math Students in Singapore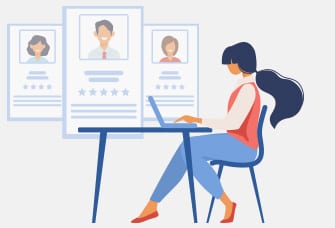 Advantages of Hiring an O-Level Math Home Tutor
Benefits of Engaging Chinese Home Tuition
Increased Confidence in Answering Complex Math Problems
Strong command over concepts and immense practice of where and how to apply them is quite helpful in difficult exam questions. This is also the main difference between students who get an A1 and those who get an A2 in their final result. Therefore, hiring a Math tutor will help you perfect these concepts and have greater confidence in their applications thus better preparing you for your final examinations.
Expert 1-to-1 Syllabus Based Lessons that Still Cater to Student's Needs
With hiring private Math tutors, students are given undivided attention where the sole focus is to improve and clear their misconceptions and doubts. Furthermore, tutors understand that children learn at different paces and styles and thus to teach your child effectively, they explain according to your child's learning style. Furthermore, they focus on a child's weaknesses and work to improve on them throughout the tutoring session so that they are fully prepped for their national examinations.
Receive Useful O-Level Maths Practice Exercises and Techniques
The practice is very important in Math as it shows a student how he can best approach given problems and which methods work to derive the most accurate answer. However, schools do not provide additional materials for students to practice. Therefore. With hiring a Math tutor, a student is greatly benefited as he provided additional practice materials and resources. Furthermore, tutors have taught students from different schools and so they come to collect resources from various sectors. This can enhance a child's exposure to a variety of questions and prep him for his O-Levels.
Gain Understanding and Learn Application of Mathematical Concepts
Understanding the Mathematical concepts is very important, however, it is more critical to know the applications of these concepts as the paper for O-Level Math is purely problematic rather than theoretical. Therefore, with private tutors, students can acquire expert guidance where both the concept and its application are thoroughly discussed and practiced. This is done so the student is well-versed of which concept to use for a given question.
Guidance in Making Future Education and Career Choices
O-Level Math tutors can be great mentors as they can provide expert advice to their students concerning their subject as well as their future plans. Tutors often know what the students are capable of and work hard to bring out the best in the student. This could be motivating them to work hard in their subjects and instilling in them a passion for Math. Furthermore, tutors also have helpful advice regarding subject combinations and university fields that would suit the child.
Shortlisting the Best O-Level Math Home Tutor For You
What to Expect from These O-Level Math Tutors
Previous Experience in Teaching O-Level Math Students
Finding a tutor who has sufficient experience in teaching O-Level Math students is very critical. This experience gives them immense knowledge of the content that children need to study as well as the criteria at which they will be marked on in the paper. Aside from that, experience gives them knowledge of the common mistakes made by students studying in O-Levels and hence they know exactly how to improve on these weaknesses and mistakes. FamilyTutor recommends and selects tutors who have current or prior experience in teaching children O-Level Math and therefore making them capable of teaching your child.
Ability to Provide Additional O-Level Math Learning Guides and Resources
Over their years of tutoring, tutors come to collect important and useful resources which help students in their additional practice of their concepts and preparation of their O-Level Math exam. Therefore, it is important to look for tutors who can provide resources such as formula sheets, practice questions and past papers from different schools. Not only will the students have access to additional material for their practice, with a different variety of questions they will be better prepared for their official exam.
Determine Students' Weaknesses and Help Overcome Them
O-Level Math tutors are trained in identifying a child's weaknesses and providing them with the help they need. This is done by observing the child and his education for the first few lessons, after which the weaknesses are identified and targeted lessons are provided which do their best to improve on these weak spots. Therefore, look for a tutor who is able to follow this procedure and provide effective help in the shortest time possible. Our tutors are experienced in this procedure and well-versed in providing effective targeted help in the form of extra lessons, exercises, customized notes and a personalized plan according to the child. FamilyTutor ensures that our recommended tutors are nothing less than capable to teach your child O-Level Math.
Applying and Keeping Up with the Latest O-Level Math Syllabus
Effective tutors have proper knowledge of the content and examination format they are supposed to teach their O-Level Math students. This requires immense knowledge of the MOE syllabus. Therefore, an important quality to look for in tutors is their familiarity and contact with the latest MOE syllabus and how good they are at devising effective strategies to teach your child according to the alterations made. At FamilyTutor, we aim to provide you with quality service and we ensure our clients this by listing various characteristics of our recommended tutors. These qualities include their qualifications, experience as well as their familiarity with the MOE syllabus.
Commitment and Devotion to Teaching
This quality applies not only to O-Level Math but all other subjects at their different levels. It is rare to find a tutor who is fully committed to both your child as well as other aspects. Hence, when looking for a tutor you need to be sure that the one you have hired is punctual and both dedicated to the decided timing and the duration of the project. Furthermore, finding a tutor who has your child's best interests at heart is also very important as they will be patient and invested in teaching your child and rectifying the mistakes he makes. Our agency, FamilyTutor, is responsible and cares for your needs. We ensure that the client and the tutor have good communication between them and the client's expectations and needs are understood before the procedure is finalized.
Credentials and Academic Qualifications to Teach O-Level Math
Teaching O-Level Math is no easy feat, the topics are complex and difficult to explain and without proper understanding and practice, a child would be doomed in his national examinations. Therefore, when looking for a tutor who can teach your child the subject, it is helpful to look at their qualifications. Tutors who have degrees in engineering or accounting can greatly benefit your child. Furthermore, tutors who have earned good grades in their own exams are better fit to teach your child the same concepts. FamilyTutor provides detailed profiles for each of our recommended tutors. In these profiles, we list their qualifications and any relevant grades to show their capability of teaching your child O-Level Math.
Previous Students' Testimonials of the Tutor
The best Math tutors in Singapore have a high demand and numerous testimonials from previous clients. Therefore when looking for an effective tutor, you can look at their testimonials which highlight their strengths and capability. These can also be helpful in seeing whether the O-Level Math tutor is suitable to teach your child. FamilyTutor provides a tutor's testimonials to ensure clients that they are safe to engage with and are effective in bringing out the best in your child.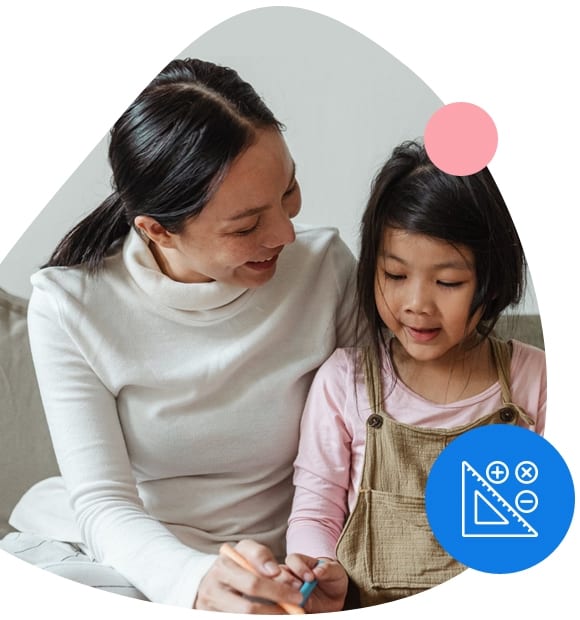 Why Hire an O-Level Math Home Tutor?
The Maths syllabus taught in Singapore is thoroughly linked in its different levels. Hence the topics taught in A-Levels are extended on the basic concepts taught in O-Level. Therefore, to have an easier transition from the basic concepts to the advanced topics in A-Level, hiring a tutor can ensure your child perfects those basic concepts and knows how to apply them as soon as possible.
Basic concepts taught in O-Levels such as percentage, probability, speed and differentiation are often used in science subjects i.e. chemistry and physics. Therefore, to excel in other subjects, later on, a child needs to have a good command over the O-Level Mathematics concepts. A tutor can provide expert guidance in this procedure.
Math concepts are used in our day-to-day lives. Therefore, in order to train a child for his adult life where he will have to manage calculations such as payments and loans, private tutors can be hired to help children effectively use these concepts in real-world applications.
Math is a core subject that students are bound to take in junior college. Therefore, to easily understand advanced concepts, children need to have a strong command over the basic O-Level concepts.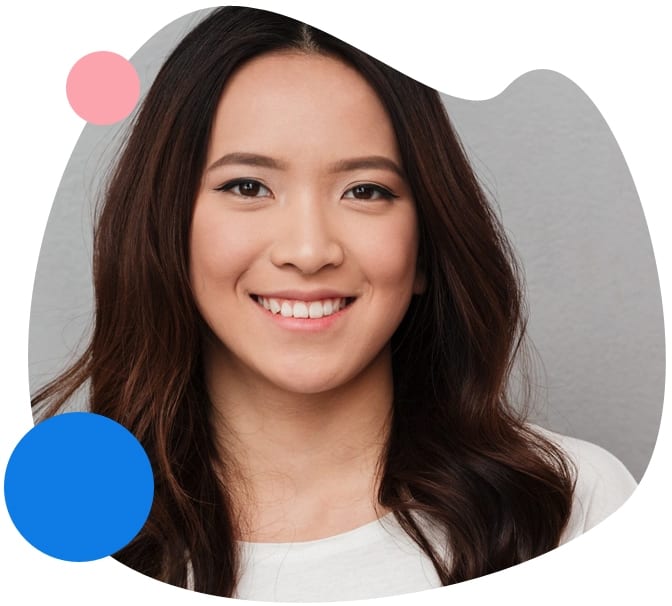 Best O-Level Math Home Tuition in Singapore
Enjoy O-Level Math Tuition at the convenience of your home today. FamilyTutor provides O-Level Math Home Tuition all across Singapore. Learn in a safe & comfortable environment today with us!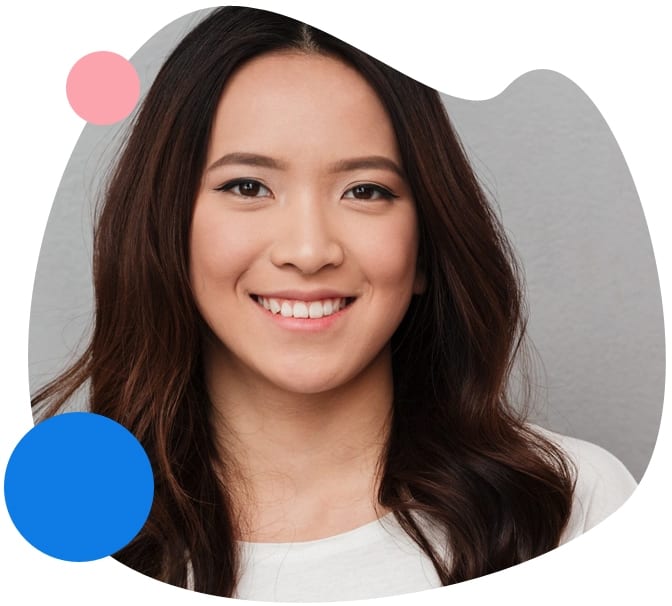 "FamilyTutor is a very responsible and speedy agency in their services. They considered all my requests, and there were many, and managed to find me 10 highly qualified and experienced tutors who matched my requests. The tutor I hired is truly devoted in teaching my son. I can already see consistent improvements. Thank you, FamilyTutor!"
"I wished to find an effective and patient tutor to teach my daughter E-Math and A-Math. FamilyTutor pulled through and found me a tutor for my daughter. Ms. Claire is extremely friendly and patient with my daughter. She puts in a lot of effort to teach her in a way that she can easily grasp. I was extremely happy to see my daughter's grade improve to an A1 in her final year. Thank you, Ms. Claire and FamilyTutor, for all the help."
"FamilyTutor was really helpful in finding us a Math tutor for my son at such short notice. Nearing O-Levels, I could see my son struggling in grasping concepts and solving problems. But the tutor they recommended was excellent and supportive, he managed to help my son improve to an A1. I will surely recommend FamilyTutor to my other friends, too."
"To FamilyTutor, thank you so much for connecting us with Ms. Nadia. She exceeded all my expectations and was dedicated to teaching my son and helping him improve. My son is an extremely slow learner, but the tutor was patient and taught him at the pace he was comfortable in. I look forward to seeing his improvement next year with Ms. Nadia. Thank you, FamilyTutor."
FamilyTutor
The #1 O-Level Math Home Tuition Agency in Singapore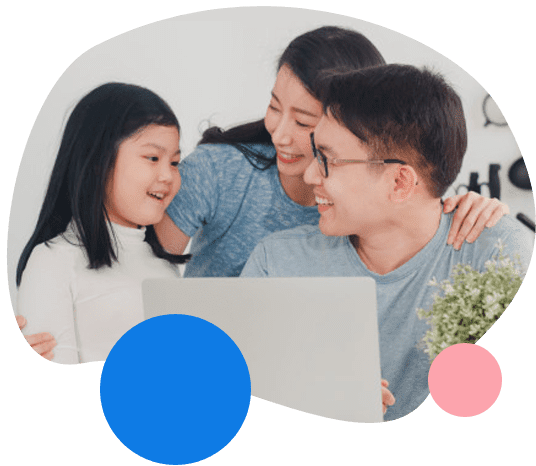 FamilyTutor has over 60,000 experienced and qualified tutors that can help improve your child's concepts and grades. Whether you are looking for an A Math or an E Math tutor for your child's O-Level Mathematics, we have a range of tutors you can choose from, each committed and devoted to helping your child excel and pass his O-Level Math with A's on their report card. Don't waste time, the earlier your child starts, the more prepped he is for his national examinations. Contact FamilyTutor today and find yourself the best O-Level Math tutor in Singapore.
Duke University states that Mathematics is important in developing a child's problem-solving and analytical skills. Furthermore, the Math syllabus taught in Singapore is one of the most developed in the world, thus to learn this interesting subject, avail effective O-Level Math tuition from our tutors today!
More Home Tuition Resources From Our Blog

As it's important for students to have time outside academics, it's also important for tutors so they can also become better individuals that their students will love.
Read More »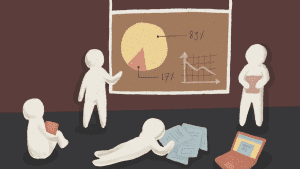 It also helps tutors to make their math classes more fun and exciting. In this article, we'll talk about some tips for new and seasoned home tutors to make their math classes more fun.
Read More »
If you tend to fall asleep during your classes, fear not. We have gathered some tips to help you stay awake during class and avoid this problem.
Read More »