Math Tuition
Looking For A Dependable Math Home Tutor in Singapore?

FamilyTutor Got You Covered!
Most Family-Oriented Home Tutors
Zero Agency Fee
Every Student In Good Hands
Highest Level Of Satisfaction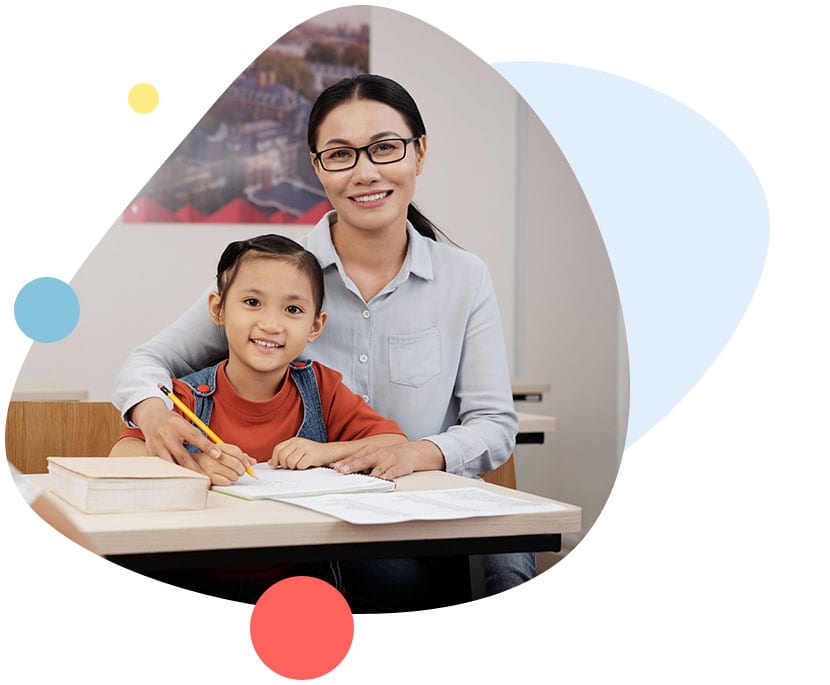 What To Expect From FamilyTutor


Receive Specialized 1 to 1 Maths Lessons Tailored To Student's Needs

Custom-Fit and Specialized Maths Materials from Results-Proven Tutors

Adequate Practice Papers & Timed Practices To Improve Maths Examination Skills

Clarification of Mathematics Concepts At Student's Pace

Maths Tuition Lessons At The Comfort and Safe Environment Of Home

Dedicated Maths Tutors Who Are Able To Provide Support After Tuition Hours

Increased Confidence and Passion for Maths

Guaranteed Maths Grade Improvements

Select From The Best of 9,000+ Maths Tutors In Our Database
FamilyTutor Improvement
Track Record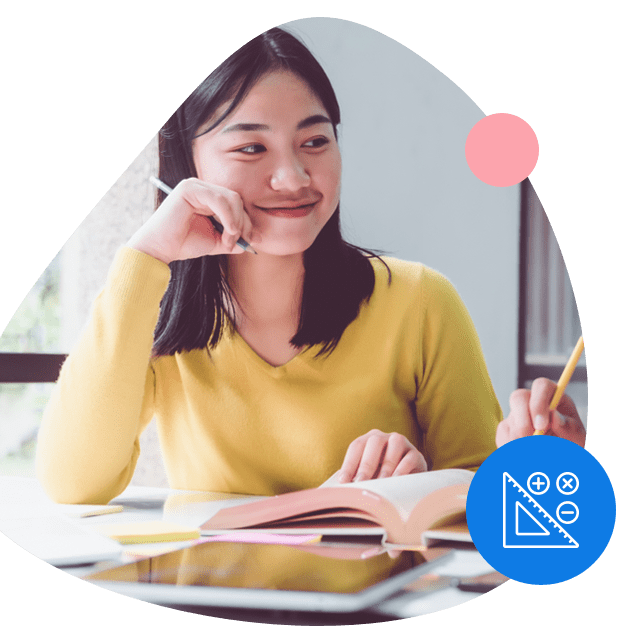 Age Group

Type Of Subject

Grade Before Hiring FamilyTutor

After Hiring FamilyTutor For...

Average Grade Improvement: -
| | |
| --- | --- |
| Age Group | |
| Type Of Subject | |
| Grade Before Hiring FamilyTutor | |
| After Hiring FamilyTutor For... | |
| Average Grade Improvement: | - |
Google Verified Home Tuition Agency in Singapore
Singapore Home Tuition Market Rate

| | Part-Time Tutor | Full-Time Tutor | NIE-Trained/School Teacher |
| --- | --- | --- | --- |
| N1 - K2 | $20-$25/hr | $30-$40/hr | $50-$60/hr |
| P1 - P3 | $25-$30/hr | $35-$50/hr | $55-$60/hr |
| P4 - P6 | $25-$40/hr | $35-$55/hr | $60-$80/hr |
| Sec 1 - Sec 2 | $30-$40/hr | $35-$60/hr | $65-$90/hr |
| Sec 3 - Sec 5 | $35-$45/hr | $40-$65/hr | $70-$90/hr |
| JC1 - JC2 | $50-$60/hr | $55-$80/hr | $80-$120/hr |
| IB Grade 1-6 | $30-$45/hr | $35-$60/hr | $70-$120/hr |
| IB Grade 7-10 | $35-$50/hr | $40-$70/hr | $75-$120/hr |
| IB Grade 11-12 (Diploma) | $60-$70/hr | $65-$100/hr | $85-$120/hr |
| IGCSE 7-11 | $30-$50/hr | $40-$65/hr | $70-$120/hr |
| Adult Classes | $40-$50/hr | $50-$70/hr | - |
| Diploma / University | $60-$80/hr | $80-$120/hr | - |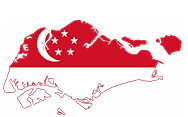 We have sent our carefully selected home tutors to all housing districts in Singapore.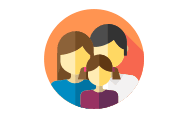 We have served many families while ensuring that they got the tutor they deserved.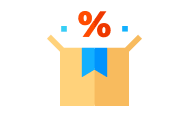 We have offered home tuition for all levels and subjects to many students in Singapore.
We Collaborate With Graduate Or Undergraduate Tutors Of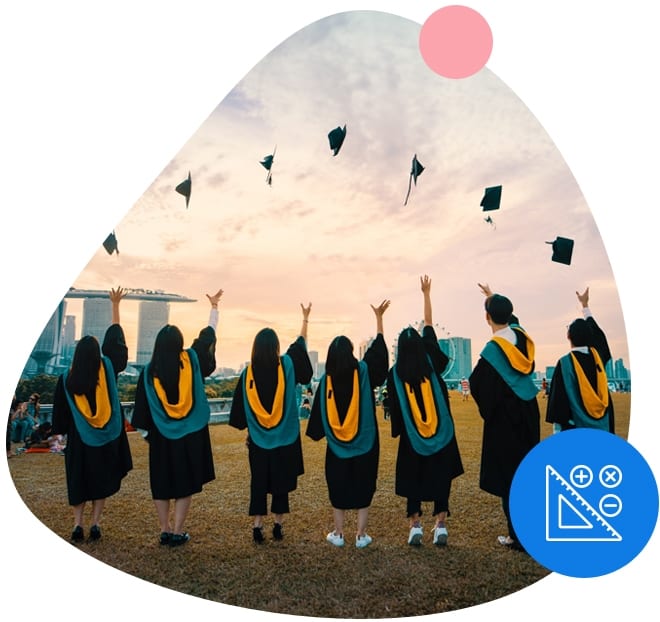 Too Busy? Not Sure What To Expect From A Home Tuition? Let Us Contact You Instead!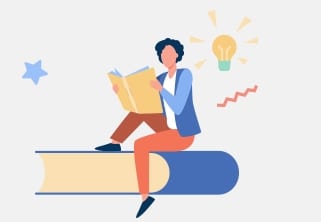 Challenges Faced by Math Students in Singapore
Students often find word problems in Math challenging and lack the understanding of how to break them down and effectively solve them.
Students don't understand algebraic equations.
They face difficulty when using and drawing the "model method".
Students often have weak concepts in Mathematics due to lack of practice i.e. Trigonometry, Algebra, Complex numbers.
Fail to use effective methods to solve problems.
Students often make careless mistakes in their exam papers.
Inability to complete the paper due to inefficient time management skills and exam strategies.
Lack of practice with using important Mathematic tool i.e. graphic calculators.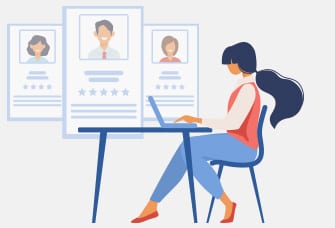 Benefits of Engaging a Math
Home Tutor
Benefits of Engaging Math Home Tuition
Choosing The Right Math Home Tutor
Important Qualities to Look For In A Math Preschool Home Tutor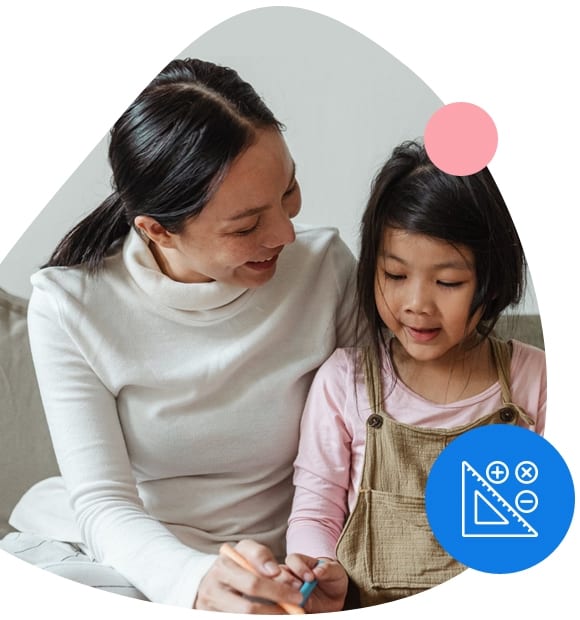 Making Well-Informed Decisions
Importance of Getting Math Home Tuition
Mathematics is a core subject taught through all levels of the Singaporean education system. From pre-school to primary and lastly, to secondary, children are bound to learn this subject. Hence to do well and score well in it is especially important. Thus hiring a private Math tutor will ensure that your child is doing consistently well in the subject and is committed to acquiring good grades.
The syllabus taught in Mathematics throughout all years of the education system and even in higher education is all interlinked. Basic foundational skills and tricks are very important. Hence with a solid base, students can ace any examination with a little extra work.
Unlike other subjects where marks are never given a 100%, Mathematics is an exemption. In this subject, students can excel to the max.
The skills and concepts taught in Math are also adapted by other core subjects i.e. Physics, chemistry etc. hence solid concepts in Math will guarantee good grades in other core subjects.
This core subject is related to multiple other fields in higher education hence acquiring good marks can open up opportunities to study in various courses i.e. Engineering, Statistics, Physics and even astronomy.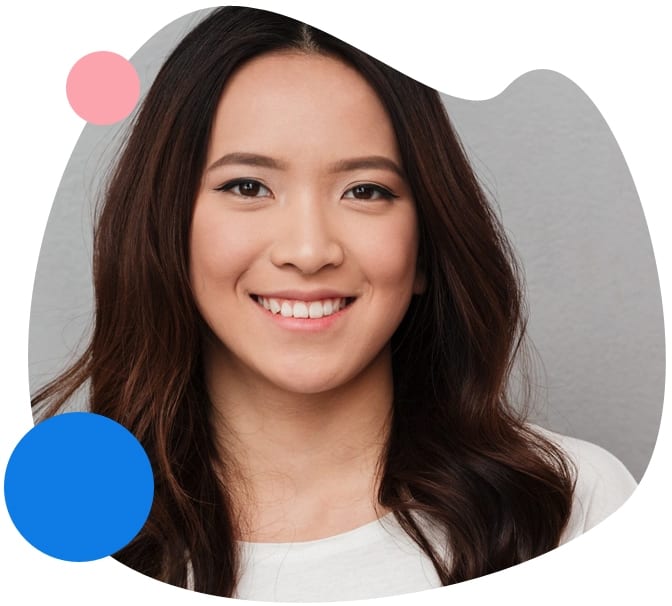 Best Math Home Tuition in Singapore
Enjoy Mathl Tuition at the convenience of your home today. FamilyTutor provides Math Home Tuition all across Singapore. Learn in a safe & comfortable environment today with us!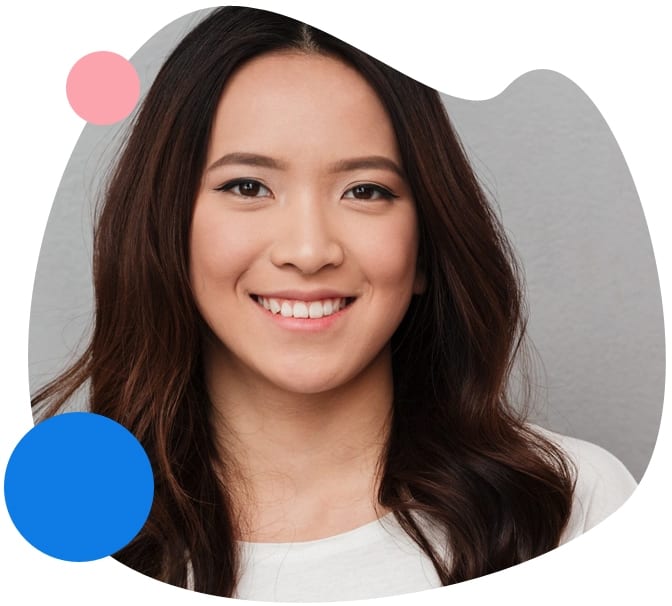 "I would like to dearly thank FamilyTutor services and their provided tutor Ms. Rachel Lim who is very committed to her teaching and my child. I hired Ms. Rachel Lim to tutor my daughter in O-Level Mathematics, her investment was surprising, such as her consistent help to my daughter even at improper hours when she needed practice questions. Furthermore, she would also give me periodic reviews of my daughter's progress in the subject. It is due to those very facts that my daughter has scored an A1 in her O-Level Mathematics. Thank you FamilyTutor and Ms. Rachel Lim for your unwavering efforts."
"During my A-Level studies, I came across a tutor, Ms. Vera Lim, who taught me H2 Mathematics. With being a part-time tutor and studying for her degree, she did not let my studies be effected, she took her time out and taught me according to a personalized schedule. She helped to counter and improve any weaknesses I had and cleared all of my previous doubts. Furthermore, she had provided me with various resources and practice questions in order to help with my revision for the exam. I have managed to score an A in my H2 Mathematics and I'm eternally grateful to both Ms. Vera Lim and FamilyTutor for their support."
"I had tried multiple other agencies and tutoring centers before I came across the FamilyTutor. The service was great and according to my requests and requirements, they provided me with an effective tutor, Mr. Vincent for my son. On his first day, he unfailingly provided me with all official certificates proving that he was, in fact, a MOE & NIE certified teacher. Furthermore, his lessons with my son seem to be progressing quite well and I can see small improvements. I would recommend FamilyTutor services to other parents and I believe my hired tutor is worth his provided rate."
"I searched various agencies for an effective tutor for my daughter who was struggling in Mathematics. FamilyTutor services recommended Ms. Shamila as a promising tutor. I hired her not short after and I must say I can see multiple improvements in my daughter's Mathematics. Furthermore, my daughter recently managed to get a B3 in her Mathematics, which is an immense accomplishment for us. Thank you FamilyTutor and Ms. Shamila for your committed work on my daughter."
The #1 Math Home Tuition Agency in Singapore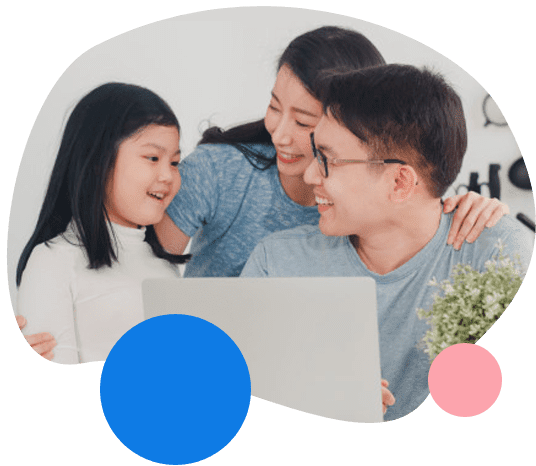 Our agency strives to recommend and select private tutors that have expansive qualities as well as relevant qualifications and grades to teach your child. We engage private tutors with effective degrees and diplomas to teach your child their syllabus such as MOE and NIE trained private tutors or even private tutors with diplomas in Mathematics. It should be noted that many students who have acquired our services have had considerable improvements in their subject and exams. Furthermore, our private tutors are highly committed to their students, using multiple effective strategies as well as working around the clock to devise a plan that is most suitable to their learning.
With reference to The Straight times, the Mathematics syllabus of Singapore is one of the most developed ones in the world. Making use of this fantastic opportunity can help children with their further education immensely so don't waste time, acquire our services today and hire an effective and committed Math tutor for your child.
More Home Tuition Resources From Our Blog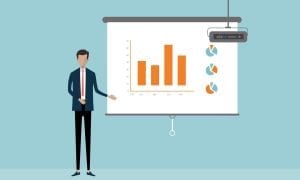 A poorly made PowerPoint presentation can often lead to the reverse effect and might lead your audience to lose interest in you presentation. We have come up with 10 ways to help make your PowerPoint presentation more effective.
Read More »
History as a subject requires a lot of memorization of different names, places, events, and dates which are deemed important and noteworthy. This single reason is why students tend to lean towards other subjects when asked what their favorite subject is. But what if there are ways to improve how to memorize these dates, names places, and events that occurred in the past.
Read More »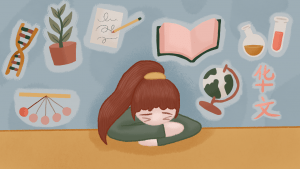 There may be instances wherein the home tutor you've hired may not be the right one after all. Here are some signs that you've hired the wrong home tutor for your child…
Read More »