Engaging A Reliable IP Private Home Tuition Teacher In Singapore?

FamilyTutor Got You Covered!
Most Family-Oriented Home Tutors
Zero Agency Fee
Every Student In Good Hands
Highest Level Of Satisfaction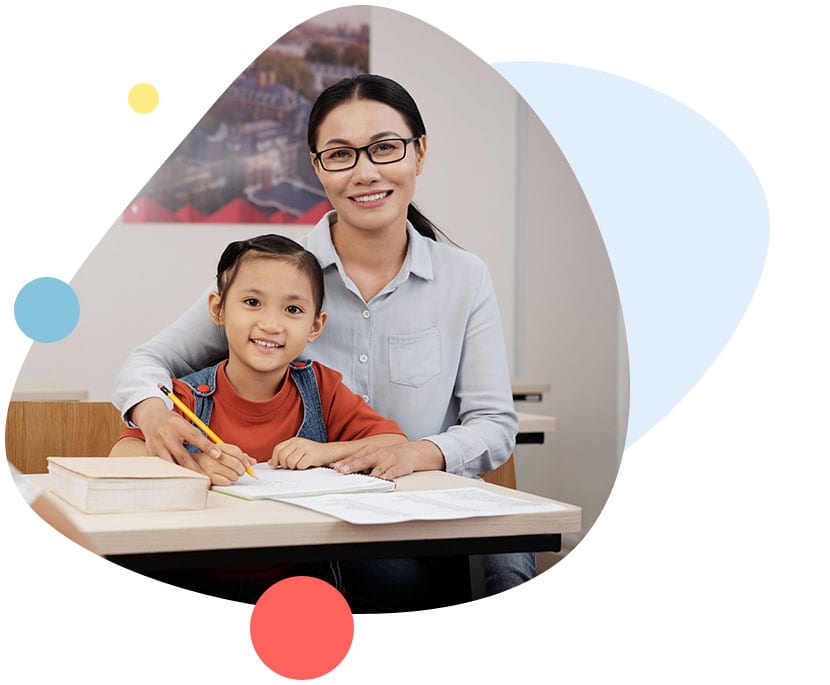 FamilyTutor's Commitment to Our Students


Select the Most Suitable Home Tutor For Your Needs From Our Database of 4,000+ Quality IP Tutors

Receive 1-1 IP Tuition Customized for Students' Learning Needs and Adds Further Value to Lessons 

Learn From Experienced Tutors At Your Pace In the Safety and Comfort of Your Home and Convenient Schedule

Discuss Complex Concepts Through Simplified and Clear Explanations to Clarify Your Doubts Effectively

Improvement in Grades to Enter Your Ideal University and Degree and Achieve Your Academic Goals 

Integration of Concepts Taught in Class to Real-World Applications
FamilyTutor Improvement
Track Record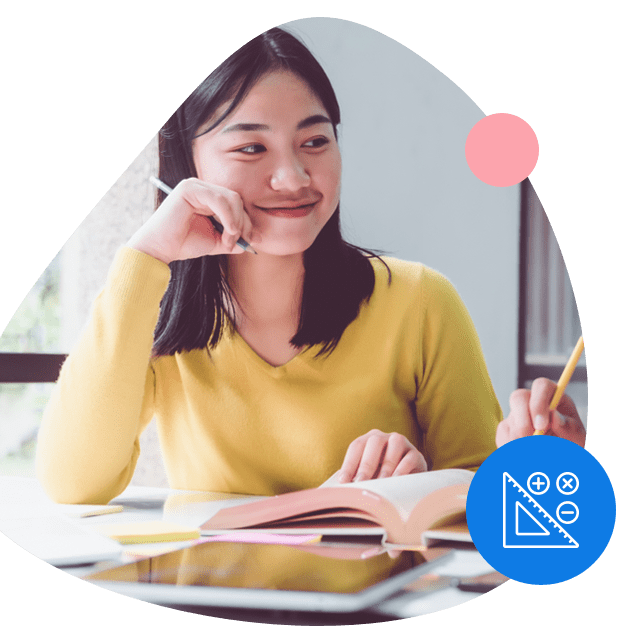 Age Group

Type Of Subject

Grade Before Hiring FamilyTutor

After Hiring FamilyTutor For...

Average Grade Improvement: -
| | |
| --- | --- |
| Age Group | |
| Type Of Subject | |
| Grade Before Hiring FamilyTutor | |
| After Hiring FamilyTutor For... | |
| Average Grade Improvement: | - |
Google Verified Home Tuition Agency in Singapore
Singapore Home Tuition Market Rate

| | Part-Time Tutor | Full-Time Tutor | NIE-Trained/School Teacher |
| --- | --- | --- | --- |
| N1 - K2 | $20-$25/hr | $30-$40/hr | $50-$60/hr |
| P1 - P3 | $25-$30/hr | $35-$50/hr | $55-$60/hr |
| P4 - P6 | $25-$40/hr | $35-$55/hr | $60-$80/hr |
| Sec 1 - Sec 2 | $30-$40/hr | $35-$60/hr | $65-$90/hr |
| Sec 3 - Sec 5 | $35-$45/hr | $40-$65/hr | $70-$90/hr |
| JC1 - JC2 | $50-$60/hr | $55-$80/hr | $80-$120/hr |
| IB Grade 1-6 | $30-$45/hr | $35-$60/hr | $70-$120/hr |
| IB Grade 7-10 | $35-$50/hr | $40-$70/hr | $75-$120/hr |
| IB Grade 11-12 (Diploma) | $60-$70/hr | $65-$100/hr | $85-$120/hr |
| IGCSE 7-11 | $30-$50/hr | $40-$65/hr | $70-$120/hr |
| Adult Classes | $40-$50/hr | $50-$70/hr | - |
| Diploma / University | $60-$80/hr | $80-$120/hr | - |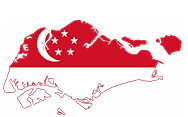 We have sent our carefully selected home tutors to all housing districts in Singapore.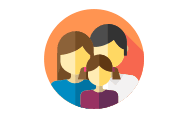 We have served many families while ensuring that they got the tutor they deserved.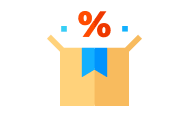 We have offered home tuition for all levels and subjects to many students in Singapore.
We Collaborate With Graduate Or Undergraduate Tutors Of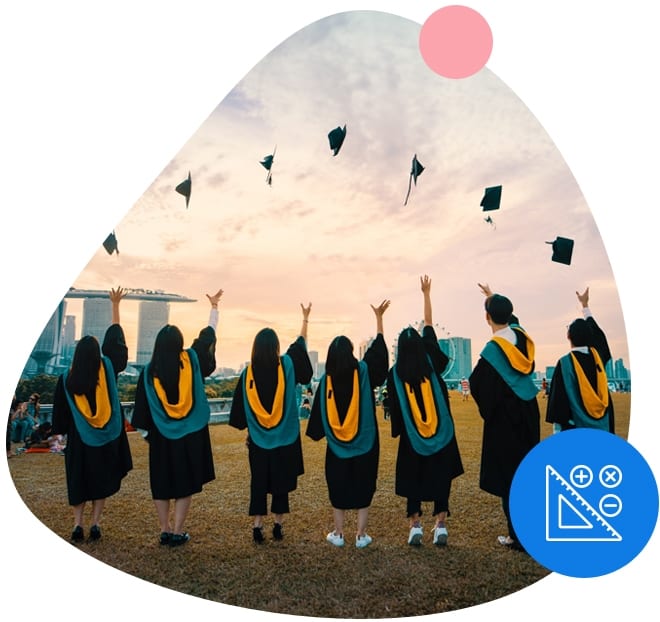 Too Busy? Not Sure What To Expect From A Home Tuition? Let Us Contact You Instead!
Since IP students take on many non-academic activities, they do not find themselves having enough time to study.
IP students struggle to study in competitive and challenging environments. Students studying in IP schools are often too distracted with developing talents and playing sports, therefore, do not fully focus on studying.
Due to the fast teaching pace in IP schools, students cannot grasp concepts taught in their lessons.
Students often struggle to find helpful resources to help them study and practice their concepts. The uncomfortable environment in IP schools where students fail to clear their misconceptions or ask questions because they fear being taunted by their classmates.
Students come to collect numerous doubts about their lessons in class. IP students struggle to grasp and study the many concepts and principles in their subject.
Students often do not know the criteria at which they will be marked and thus cannot structure their answers accordingly.
Due to the lack of understanding of their concepts and their designated applications, students fail to effectively use their concepts to answer questions in their paper. Students often feel apprehensive when they cannot finish their paper on time.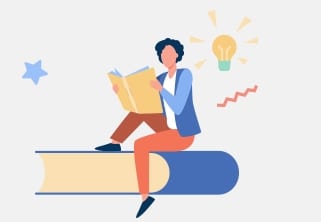 Road Bumps Faced By IP Students in Singapore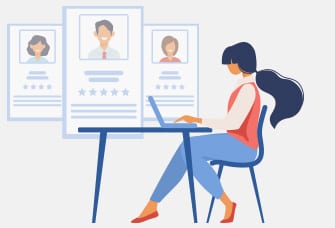 Advantages of Hiring an IP Home Tutor
Benefits of Engaging Chinese Home Tuition
Instill Time Managing Skills for Balanced Academic and Social Life
Comparatively to all other education systems, IP students are bound to study difficult subjects in a competitive environment along with taking on several non-academic activities. Therefore, students struggle to balance their personal and school life. However, With the help of an effective IP tutor who is experienced in teaching the schools unique syllabus, your child can be relieved of some of his academic stress. IP tutors work hard to teach the child his school work so he does not lag behind in class and is able to perform well on his tests and assignments. This also frees up his time to give to non-academic activities or hobbies that he wishes to indulge in.
Preparation for Higher Educational Levels Such As A-Levels and IB Curriculum
IP schools do not burden their students with national examinations which relieve the pressure on students for studying for O-Levels. However, that is not necessarily a good thing as IP students need to solidify and perfect their concepts so they can be used in higher-level programs i.e. Junior college or IB curriculum. Private tutors can ensure that the child is able to remember and use the concepts he learns at higher levels.
Comfortable and Open Learning Environment to Keep the Student on Top of the Curriculum
Mastering and perfecting the topics included in the IP syllabus is no easy task, students need to work hard to revise and keep up with lessons. However, this poses to be impossible as they cannot keep up with the fast teaching pace in their lessons or clear misconceptions for the fear that they will be taunted by their classmates. However, with the help of private tuition, students are given a comfortable and peaceful environment to study where they can clear the misconceptions they have in school so they do not lag behind. Furthermore, effective tutors also work hard to teach the child according to their pace and style so they can absorb the most content in the short time given. They also devise strategic plans to keep the child ahead of the class lessons and ensure that he is fully prepared by the time of this exam.
Advice for Future Education and Career Path
IP tutors with their experiences are aware of the opportunities that the Singaporean education system can offer. Thus, with high regard to the child's goals and dreams, tutors can advise efficient courses and subject combinations the child can take to achieve them. Furthermore, tutors can also provide good insight into other subjects and how best to tackle their questions.
Facilitate in Answering Difficult Assignments and School Exam Preparations
The assignments and tests given in IP schools are all considered for their final grade. However, students struggle to perform well in their assignments and tests and have several questions regarding the questions given. Private tutors can help clear their doubts and answer their questions as well as give a good insight into their assignments and how to do better. Furthermore, since tutors work hard to keep the student in line with their school lessons, they teach students concepts and topics in simpler ways so they are easily grasped and understood. This ensures that the student is able to further apply his concepts in school tests and quizzes without extra revision and practice.
Boost in Confidence to Speak Up and Ask Questions in Class
When compared with other countries, the education system in Singapore does not motivate students to question their misconceptions in class. Due to this very reason, students in IP schools are often less confident and come to collect many doubts about their topics. However, with the help of private tuition, parents are assured that their child is getting the attention he needs and is freely allowed to question and clear the problems he has on a certain topic. This helps to build confidence, as students now understand their concepts and thus allowing them to confidently ask and answer questions in their lessons at school.
Shortlisting the Best IP Home Tutor For You
What to Expect from These IP Tutors
Prior Experience in Teaching IP Students and IP Subjects
Hiring a tutor for IP students can be more difficult than hiring a tutor for an O-Levels child as the IP syllabus varies for each IP school. Thus, when looking for a tutor to teach your child his IP syllabus, it is critical to hire a tutor who is familiar with and has experience teaching students the same subject. This ensures that your child learns the right content and the correct examination pattern allowing him to be fully prepared to tackle the questions that will appear in his exams. FamilyTutor recommends tutors that check all your boxes. Thus, when looking for an IP tutor, we ensure that they have prior or current experience teaching the syllabus your child is studying. Furthermore, we also list their past-students improvements in the requested subject so clients can decide with all these characteristics in mind.
Capability and Qualifications to Teach IP Syllabus
The tutor you are hiring, is he capable of teaching your child? Can he teach the subject you are hiring for? These are important questions you need to ponder over before you finalize any tuition arrangements. And this quality can be deduced through their academic qualifications or the given grades. Therefore, it is important that no matter which tutor you hire whether they are MOE & NIE trained, part-time tutor or full-time tutor, they should have the right academic qualifications, the exact experience and impressive grades in the subject. This ensures that they are capable to teach your child and help them score better marks. FamilyTutor understands how important the capability of a tutor is. Therefore, we provide their academic details in their tutor profiles so a client can make a sound decision with all qualities in mind.
Keeping the Students Updated with the Latest School Curriculum
With being distracted by their hobbies and pursued talents, IP students often give less time to studying and are mostly distracted in their lessons at school. This, however, badly impacts their education and their performance as they cannot keep up with the rest of the class and they fail to understand concepts and their applications. However, IP tutors can turn this around, help students understand topics, engage them in interesting lessons and ensure that they are caught up with the rest of the class. Therefore, when selecting through numerous recommendations, it is essential to choose a tutor who can help your child keep up with his course, someone who can provide additional resources to help them practice their concepts and hence enables them to score well in their exams. FamilyTutor engages and recommends effective and experienced tutors. Therefore, our tutors can help their students to tackle their schoolwork, from quizzes to tests to even homework's and assignments. This extra guidance can ensure that students are on the right track. Furthermore, tutors also teach various concepts and help clear a child doubts in their lessons ay school so they do not lag behind from their peers. To ensure parents that our tutors are capable of helping their child in all aspects we provide their past students' improvements and testimonials so they can fully understand the tutor they wish to hire.
Instilling Critical Thinking Skills to Produce Future Global Citizens
Mastering and perfecting concepts are not the only essential thing students are bound to do. To be appeased by future organizations and courses, students need to have good leadership skills, be able to speak up about issues and provide good and working solutions for problems. These qualities are often taught to students by their teachers and tutors. Therefore, when looking for an effective tutor, finding one who can teach your child these skills is important. FamilyTutor recommends highly demanded and effective tutors. Therefore, they are also capable of teaching their students' several important skills which can help them in their current and adult life.
Application and Usage of the Student's Specific School's IP Syllabus
The IP syllabus, unlike all other curriculums, changes with different schools and thus it is important that the tutor you hire is familiar with and can convey the concepts in your child's particular syllabus. Furthermore, it is no secret that with the change in syllabus there is a change in content as well as the examination pattern. Therefore, whichever tutor you engage with, it is essential that he has an expansive knowledge of what is in your child's syllabus as well as how to teach those topics and their right applications. FamilyTutor responsibly highlights a tutor's details varying from their past students' improvements, qualifications, experiences and any relevant grades that they have provided. With the help of these factors, clients can correctly deduce a tutors experience with teaching IP school students with a familiar syllabus. Furthermore, clients can also request interviews with their potential tutor so they can discuss the syllabus thoroughly before finalizing the tutor's suitability and the tuition arrangements.
Previous Students' Recommendations
Satisfied clients provide their tutors with good recommendations which not only showcase their effectiveness and capabilities in teaching but can also be helpful to newer clients wishing to engage with the same tutor. Therefore, when looking for an effective tutor it is highly recommended to read through their provided testimonials. FamilyTutor understands how helpful recommendations can be for our clients. Therefore, we list tutors collected testimonials in their tutor profiles. This not only eases a client selection process but also assures them that our tutors are safe to engage with and guarantee good grade improvements in their child.
Targeting Student's Weaknesses in Specific Subjects and Helping Them Improve
Effective tutors are able to identify and improve a child's weak areas. It is normal for a child to be strong in a particular area and weak in another, but oftentimes students cannot work out how to improve on these weaknesses. Therefore, when looking for a tutor, it is important to find someone who is capable of helping your child in his comprehensive development i.e. improving in all aspects and components of the subject. FamilyTutor family tutor engages and recommends the best tutors in Singapore. Therefore, we reassure parents of their capability to pinpoint their child's learning gapes and make use of effective methods that can help bridge these gaps.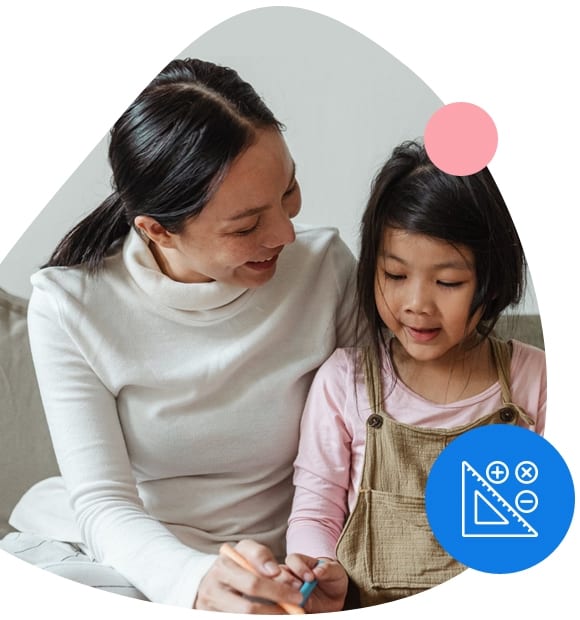 Why Hire an IP Tuition Home Tutor?
Most students studying in IP schools are trying to find themselves with experimenting with different talents and hobbies. This reduces the time that they have to study and thus causing them to lag behind in their lessons at school. However, with the help of a private tutor, you can be reassured that your child is studying effectively and improving in his grades. This reduces the struggles he faces in his homework and lessons in class and frees up time which he can be spent on other activities.
As IP students are not entitled to give their O-Levels, thus they only have 2 important academic qualifications to gain. Their PSLE's and their A-Levels. Thus IP students are pressured to perfect their concepts in school so they can ease their transition to difficult A-Level concepts. With the help of IP tutors, your child can be prepared for his further studies and is acquiring expert help to deal with academic struggles.
IP schools often enrol their students in higher-level programs which can be both rewarding and beneficial for them in the long run. However, it is important to ensure that your child is doing well in his IP classes before allowing them to enrol in higher programs. IP tutors can help with keeping a child up-to-date with his IP syllabus and help him score good marks in his paper.
The Y3 and d Y4 courses taught in IP schools help prepare students for their A-Levels. With the help of these courses, students can have an easier transition into a junior college and be able to understand the advanced topics in the A-Level syllabus. Hiring a private tutor can ensure that your child learns these in his IP school and can acquire this benefit.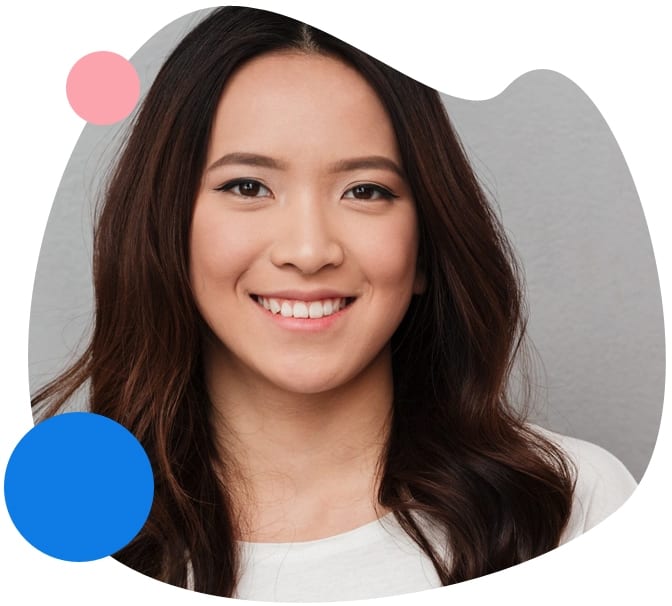 Best IP Home Tuition in Singapore
Enjoy IP Tuition at the convenience of your home today. FamilyTutor provides IP Home Tuition all across Singapore. Learn in a safe & comfortable environment today with us!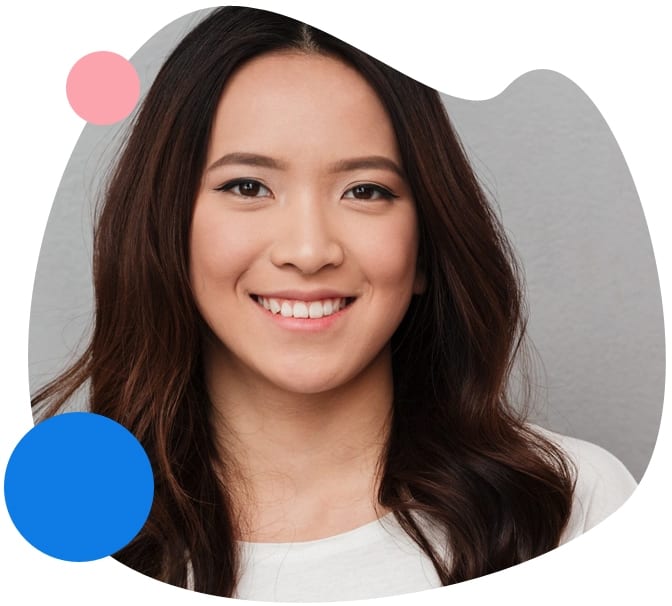 "Since I grew up in a strictly Chinese-speaking family, I didn't have much exposure with using English. I requested a tutor from FamilyTutor to ensure that I was able to grasp all the topics in my language course and was not left behind by the rest of my class. The tutor was proficient in both English and Chinese and so used many Chinese words to explain the English vocabulary in my course. Furthermore, he also helped me develop good comprehension and composition skills. He is also the reason I managed to jump two grades and perform well in my EOY's. Thank you FamilyTutor!"
"I'm interested in physical geography, but I still have trouble over the topics taught in my Human Geography class. That is why I looked into hiring a tutor who could help me with my struggle. FamilyTutor was very helpful and recommended an affordable part-time tutor who ticked all my boxes. Ms. Chloe was patient, qualified, and experienced, everything I had requested for! She worked hard to understand the reasons why I was not scoring well in my papers and effective methods that could help me do better. With her help, I was able to score an A in my Geography EOY's. Thankyou FamilyTutor for connecting me with Ms. Chloe."
"My son had CCA commitments so we thought that was the reason he got bad marks in his Math 2 exams. However, even when they were out of the way, he still struggled to grasp most topics as well as perform accurate calculations. Therefore, my husband and I looked into hiring a tutor from FamilyTutor. They were punctual and considerate of our given requests in making their recommendations. We hired Mr. Darren who proved to be as qualified as he claimed he was and with his tuition classes my son was able to grasp concepts easily as well as apply them correctly in his practice questions. I'm grateful to see an A on my son's final results. Thank you FamilyTutor and Mr. Darren for such help. "
"My experience with FamilyTutor was excellent. The agency was quick to respond with excellent candidates when I was finding an effective tutor for my son's Biology. The process for requesting and selecting a tutor was very simple and I was able to select and start tuition sessions within a week. Ms. Eliza was a knowledgeable biology tutor who's committed to helping my son learn his concepts. He has greatly improved and has developed a personal interest in the subject through their tuition. Thank you, Ms. Eliza, for helping him score an A and understand his school lessons. For all struggling students, I would recommend the services of FamilyTutor."
FamilyTutor
The #1 IP Home Tuition Agency in Singapore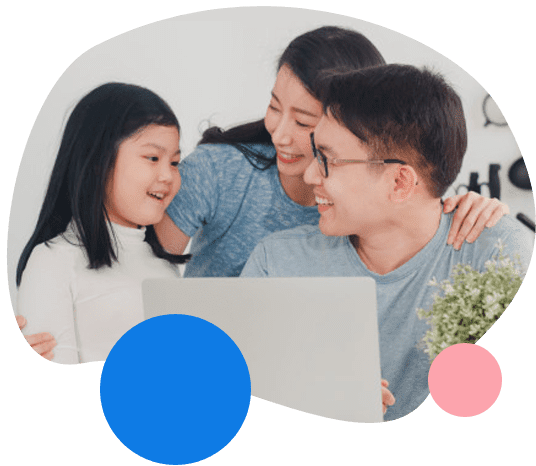 Often times, parents are concerned for their children who are enrolled in highly competitive and challenging IP schools. They watch their children struggle to balance their pleasures with studying and grasp difficult concepts in their lessons. However, our agency empathizes with worried parents and struggling students. Therefore, we hand-pick the best IP tutors available in Singapore and connect them with our clients as per their requests. Our tutors range in expertise and qualifications but are all effective in helping your child achieve their target grades and ensure a smooth transition to their junior colleges. Request a tutor from FamilyTutor today and watch your child prosper in the subject!
The former education minister stated that IP schools mold and produce the best students as they not only teach a student how to be a good global citizen but also train them to adapt to a distinct environment. But to avail its many benefits, students need to perfect and master the challenging syllabus, which can be easily done with expert guidance and help from their private tutors.
More Home Tuition Resources From Our Blog

As it's important for students to have time outside academics, it's also important for tutors so they can also become better individuals that their students will love.
Read More »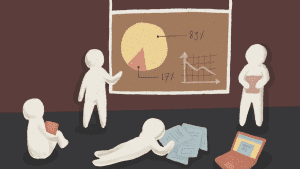 It also helps tutors to make their math classes more fun and exciting. In this article, we'll talk about some tips for new and seasoned home tutors to make their math classes more fun.
Read More »
If you tend to fall asleep during your classes, fear not. We have gathered some tips to help you stay awake during class and avoid this problem.
Read More »