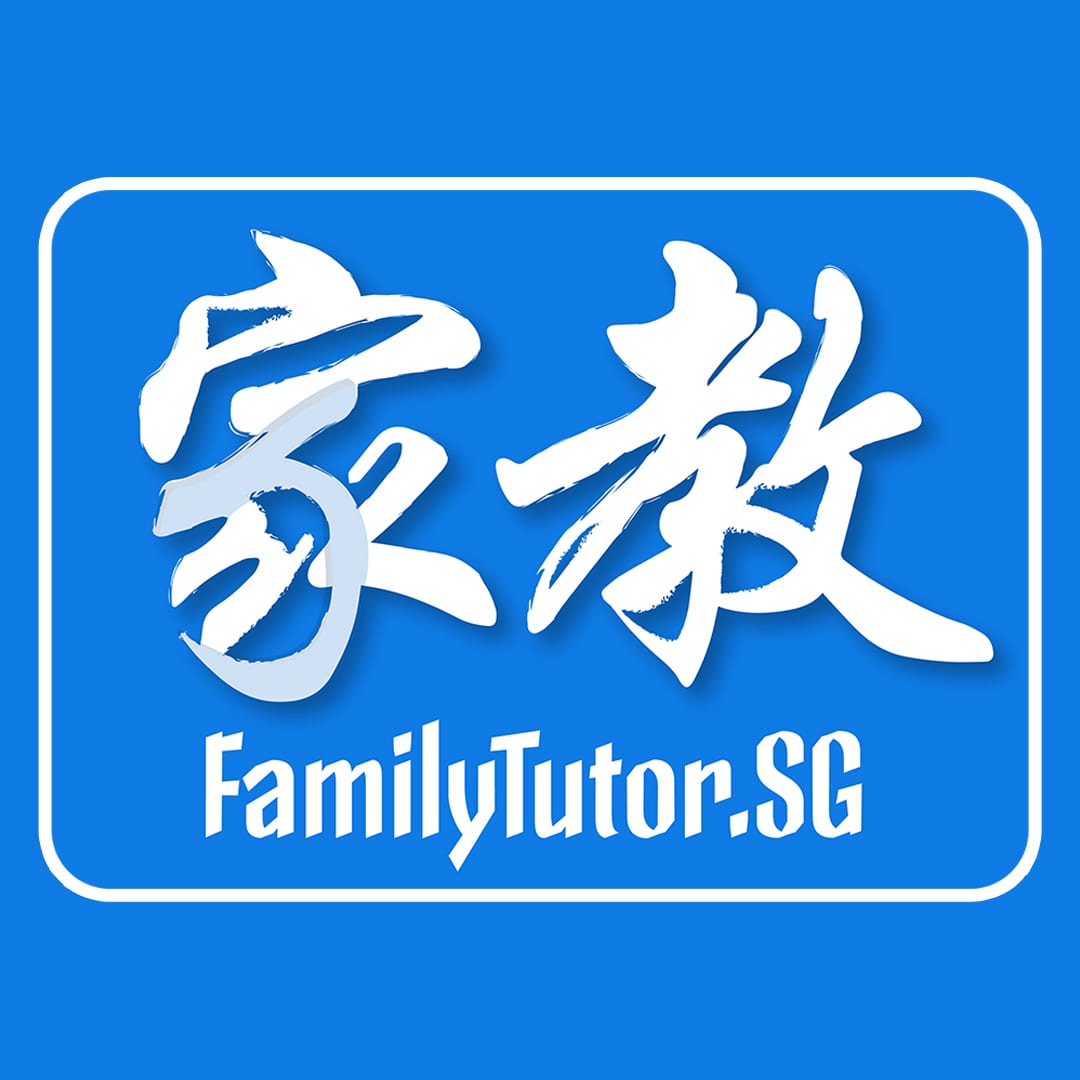 On A Hunt For The Perfect O-Level Physics Private Home Tuition Teachers In Singapore?

FamilyTutor Got You Covered!
Most Family-Oriented Home Tutors
Zero Agency Fee
Every Student In Good Hands
Highest Level Of Satisfaction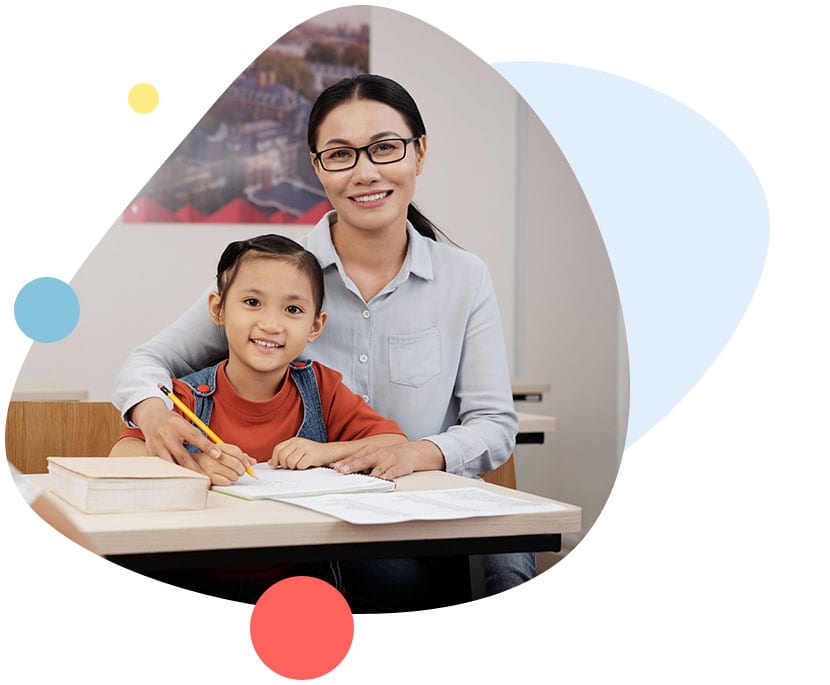 FamilyTutor's Commitment to Our Students


Receive Private Tuition and Catch Up on O-Level Physics Work and Topics from the Comfort of your Home

Step-By-Step Guidance and Simplified Discussions in Quantitative Physics Calculations and Formula Application

Receive Summarized Notes, Learning Materials, and Past Year Exam Papers from Other Schools

Gain Deeper Understanding and Appreciate Real-World Application of Physics Beyond the Tertiary Level 

Learn Exam and Time Management Tips for Your O-Level Physics from Our Pool of 5,000+ Top Physics Tutors

Schedule Additional Physics Lessons to Clear Last Minute Confusions and Ace Your O-Level Physics Examinations
FamilyTutor Improvement
Track Record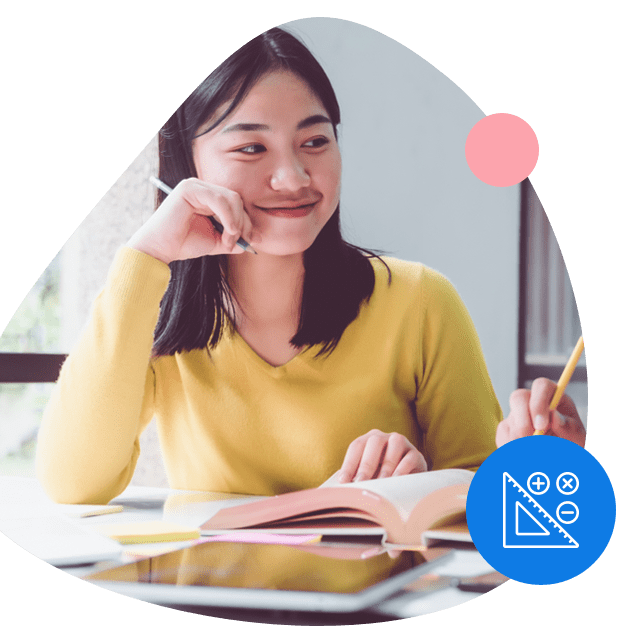 Age Group

Type Of Subject

Grade Before Hiring FamilyTutor

After Hiring FamilyTutor For...

Average Grade Improvement: -
| | |
| --- | --- |
| Age Group | |
| Type Of Subject | |
| Grade Before Hiring FamilyTutor | |
| After Hiring FamilyTutor For... | |
| Average Grade Improvement: | - |
Google Verified Home Tuition Agency in Singapore
Singapore Home Tuition Market Rate

| | Part-Time Tutor | Full-Time Tutor | NIE-Trained/School Teacher |
| --- | --- | --- | --- |
| N1 - K2 | $25-$30 per hour | $35-$40 per hour | $65-$70 per hour |
| P1 - P3 | $25-$35 per hour | $35-$50 per hour | $70-$80 per hour |
| P4 - P6 | $30-$40 per hour | $40-$55 per hour | $75-$90 per hour |
| Sec 1 - Sec 2 | $35-$45 per hour | $45-$60 per hour | $80-$100 per hour |
| Sec 3 - Sec 5 | $40-$50 per hour | $45-$65 per hour | $85-$105 per hour |
| JC1 - JC2 | $50-$60 per hour | $60-$80 per hour | $95-$130 per hour |
| IB Grade 1-6 | $35-$45 per hour | $45-$65 per hour | $70-$125 per hour |
| IB Grade 7-10 | $40-$55 per hour | $55-$75 per hour | $90-$140 per hour |
| IB Grade 11-12 (Diploma) | $60-$70 per hour | $70-$100 per hour | $100-$150 per hour |
| IGCSE 7-11 | $40-$50 per hour | $50-$80 per hour | $100-$150 per hour |
| Adult Classes | $40-$60 per hour | $65-$120 per hour | - |
| Diploma / University | $60-$80 per hour | $80-$150 per hour | - |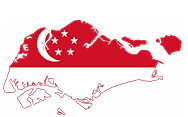 We have sent our carefully selected home tutors to all housing districts in Singapore.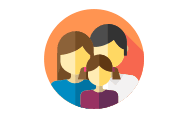 We have served many families while ensuring that they got the tutor they deserved.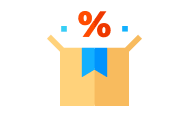 We have offered home tuition for all levels and subjects to many students in Singapore.
We Collaborate With Graduate Or Undergraduate Tutors Of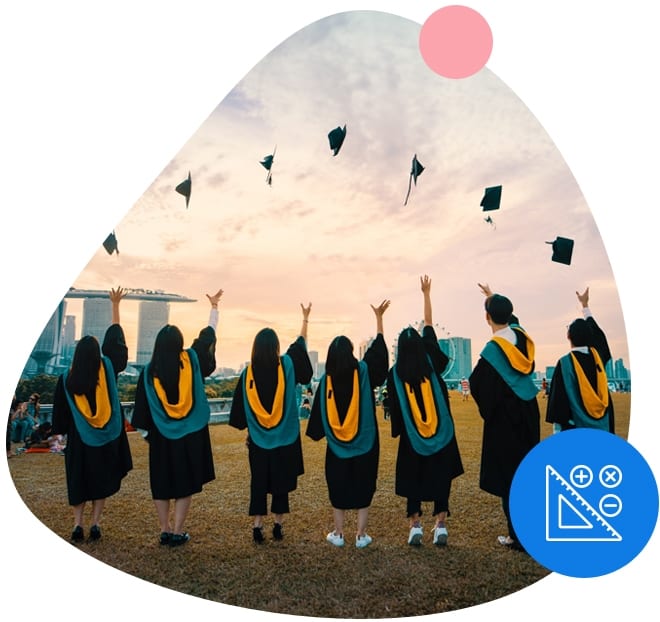 Too Busy? Not Sure What To Expect From A Home Tuition? Let Us Contact You Instead!
Students often struggle when working with invisible objects in topics like forces and energy.
They lack a proper understanding of concepts hence fail to explain them clearly. Due to ineffective memorization techniques, they fail to remember important definitions needed in the exam. Students often find it challenging to memorize important formulas and principles.
They fail to correctly interpret the question and know which of the given data in useful for the solution.
Physics students often forget to convert to Base units in their calculations. They make careless mistakes in their calculations hence compromising their marks.
They also have poor command over math concepts such as differentiation and graphs and often get confused in the first part of a question and so cannot follow through with the rest of the parts.
Due to lack of practice, cannot design and describe accurate experiments and use ineffective exam strategies leading to an unfinished paper.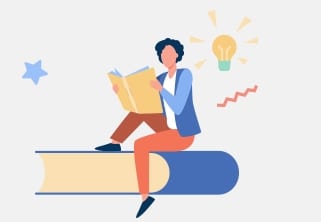 Road Bumps Faced By O-Level Physics Students in Singapore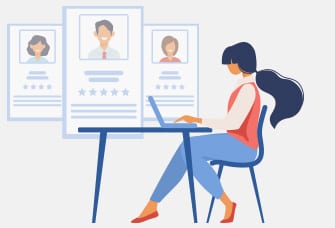 Advantages of Hiring an O-Level Physics Home Tutor
Benefits of Engaging Chinese Home Tuition
Gain an Appreciation and Understanding of Physics Concepts
Students often don't understand the depth and importance of a subject since they are only taught basics and formulas in schools. However, an O-Level Physics tutor can provide examples and real-life applications of concepts, thus piquing the interest of bored students. Furthermore, with diagrams and visuals, tutors can teach difficult concepts in a way that they are easier to grasp. This would instill more interest and passion in the student for Physics and motivate him to learn more readily.
Concentration and Attention to Students' Learning Needs and Style
Clear Discussion and Application of Complex Physics Concepts
Advice for Your Future Education and Career Choices
Access to O-Level Physics Study Guides and Practice Papers
Shortlisting the Best O-Level Physics Home Tutor For You
What to Expect from These O-Level Physics Tutors
Qualifications and Capability to Teach the Subject
Before you hire a tutor for your child's Physics, you need to be certain that the tutor is capable of teaching. Their capability can be found from two things, their experience in teaching that subject and their personal academic qualifications in the subject or related to the subject. The experience of a tutor is very critical as it shows how well the tutor can convey the concepts according to the child's learning style. Furthermore, with experience, tutors come to highlight difficult topics in the O-Level Physics syllabus as well as common mistakes that most students make thus giving them an edge of what to look out for when teaching new students. Furthermore, academic qualifications greatly impact a tutor's capability, tutors who are studying engineering or Physics-related subjects would have better-developed concepts enabling them to effectively convey them to other students. FamilyTutor engages highly qualified tutors according to the clients requested subject. Therefore, if a client requests a tutor for O-Level Physics, we would recommend highly experienced MOE tutors or full-time tutors having a degree in Physics. We also recommend tutors who achieved an A2 grade in their own national examinations.
Ability to Access and Provide Additional Resources and Practice Papers
The practice is key when working with Physics or math, therefore to ace your O-Level Physics exam, you need to find a tutor who can provide additional resources which help with your practice and revision. Therefore, an important requirement placed by many parents and clients is a tutor who has access to such resources and in turn, can provide them to their students. Resources such as formula sheets and topic notes can help with revision of concepts as well as memorization. Furthermore, other resources such as past papers and exercises can help perfect a child's concepts and teach them their accurate application. FamilyTutor believes how important practicing and perfect concepts are for O-Level Physics students. Therefore, we carefully pinpoint tutors who can provide this additional help to their students to better prep them for their final paper.
Ability to Determine and Help Students Improve on Weak Areas
An important quality to search for in an O-Level Physics tutor would be their ability to identify a child's learning gaps within the first few tutoring sessions. Furthermore, a very beneficial characteristic of tutors would be their effectiveness to devise strategies and lessons which would help improve that weakness in the shortest time possible. However, finding this quality is hard in tutors but with the help of their previous clients and their improvements, parents can gauge how effective the tutor is at helping their students improve on themselves and in their subject. At our agency, we engage and recommend only the best of tutors for your child. Therefore, our tutors are more than capable of identifying your child's learning gaps and providing targeted help which will help to bridge these gaps.
Experience Teaching O-Level Physics to Students and Show Results
When looking for a tutor for your child, you need to carefully look at the recommended tutors experience in teaching the subject. This would enhance their capability of teaching the right content according to the right examination pattern. Furthermore, it is also important to look for a tutor who has knowledge and experience teaching a specific syllabus as there are multiple variations of a subject i.e. with the same content but different marking criteria. We at FamilyTutor understand that an effective tutor has the right experience. Therefore we select tutors who have sufficient experience teaching the level your child is currently in. Furthermore, we also list the students the tutor has previously taught so our clients can be ensured of their experience.
Devotion and Commitment to Students' Learning
O-Level Physics concepts are the basic fundamentals which will be needed in other subjects as well as in advanced Physics that is taught in A-Levels. Therefore, you need to hire a committed and devoted tutor. Someone who is willing to work on your learning gaps and doubts and improve on them throughout the tutoring period. Furthermore, to really improve you need to find a consistent tutor, one who is punctual to the timeslots discussed as well as committed to the project. Often times, tutors back out of projects halfway which greatly impacts the child and his education. Once a comfortable relation is built between the client and tutor, the child can ask and clear any doubts while the tutor can work according to the child's learning style and improve on his weaknesses. FamilyTutor understands how important commitment and devotion is to clients and especially growing children. Therefore, we arrange communication between the clients and the tutors so issues such as project commitments and timeslots can be discussed. Furthermore, we do our best to ensure that the expectations of the client are heard as well as acted upon.
Familiarity with the Current O-Level Physics Syllabus
It is very important to hire a tutor who knows what he is teaching, i.e. the MOE Physics syllabus. As the MOE syllabus is altered at timely occasions, tutors and teachers need to be aware of the alterations made as they greatly affect the content that is to be taught as well as the examination criteria through which the student's answers will be judged. Therefore, an important quality to look for in tutors is their ability to teach according to the latest MOE syllabus. FamilyTutor provides detailed profiles for all of their recommended tutors, hence we include their qualifications, experiences and their familiarity with the MOE syllabus so clients can gauge at their profiles and find suitable teachers who are capable of tutoring their child according to the MOE syllabus.
References and Recommendations from Previous Students and Parents
It is hard to find good tutors on the basis of just words, this is why written testimonials are provided to newer clients. Therefore, when looking for a suitable tutor for your child, look for one who has numerous testimonials from previous clients. These can tell you their strengths and effectiveness in improving your child's grades. Furthermore, they can also ensure that the tutor is safe to hire and will bring only good improvements in your child and his education FamilyTutor understands how important it is to find a good and effective tutor, therefore, we recommend tutors who have good testimonials and we list these as a characteristic in their tutor profiles.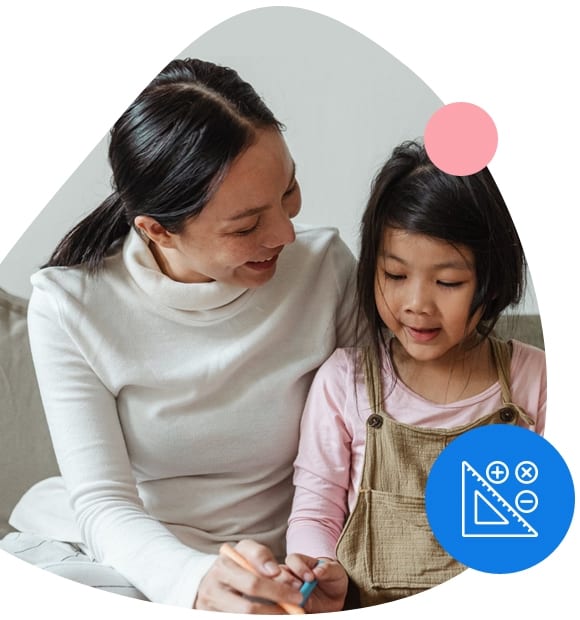 Why Hire an O-Level Physics Home Tutor?
Physics concepts teach a student how things occur in our day-to-day life such as how electricity is transferred or the forces that act upon a car in its rest and moving state. Therefore, a better understanding of these concepts will teach a child about developments and technological advancements i.e. computers and drones.
O-Level Physics not only teaches you physical phenomena's, but other important skills that help a child in their later life. Analytical skills, observational skills and problem-solving skills all of which will help them in their further education and adult life are taught in O-Level Physics. Thus, hiring a private tutor would enable your child to effortlessly and correctly learn these skills and use them in their exam.
Most O-Level Physics concepts revolve around invisible objects hence making them difficult to grasp for some students. With hiring a private O-Level Physics tutor, parents can be reassured that their child is learning these concepts in simpler ways such as illustrations and diagrams which make them easier to grasp for students.
Both O-Level Physics and A-level Physics are connected in terms of the syllabus. However, the topics and concepts taught in A-Levels are extended on the basic concepts of O-Levels. Therefore, to ensure that you have a smooth transition from secondary school to junior college, hiring a private O-Level Physics tutor would help you perfect the basic concepts so you can easily understand the advanced ones.
O-Level Physics is considered a prerequisite for highly demanded courses such as mathematics, engineering, medicine and Physics. Therefore, to have a higher chance of getting into these universities and courses, students need to score well in their O-Level Physics exam which can be guaranteed by hiring an O-Level Physics tutor.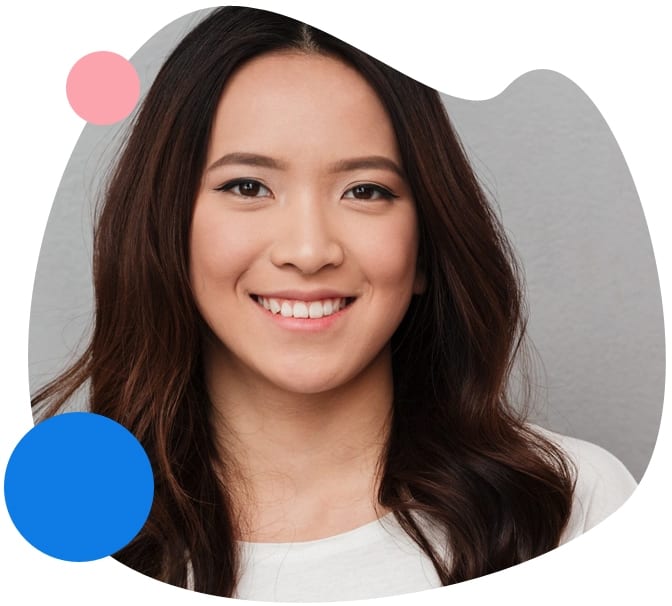 Best O-Level Physics Home Tuition in Singapore
Enjoy O-Level Physics Tuition at the convenience of your home today. FamilyTutor provides O-Level Physics Home Tuition all across Singapore. Learn in a safe & comfortable environment today with us!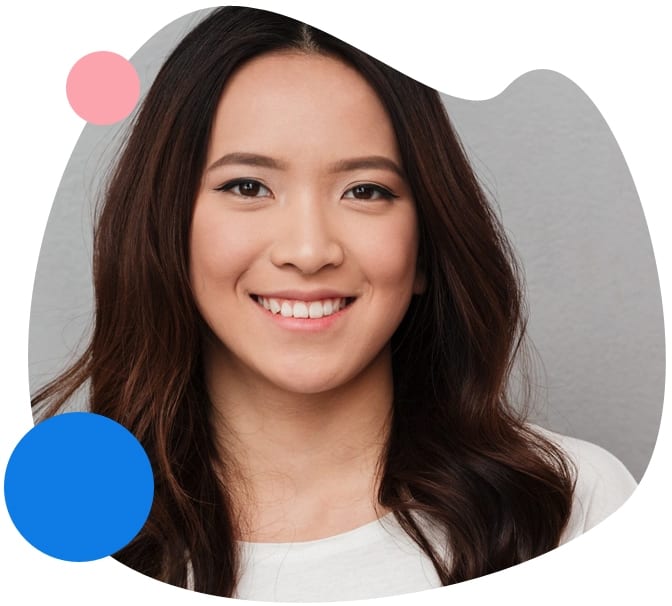 "It was my biggest regret choosing Physics over Biology in O-Levels as I could never understand Physics and its concepts. I reached out to FamilyTutor because of this. They were especially helpful in listening to my requirements and finding suitable tutors for me within a day. The tutor I chose was highly committed and devoted to helping me, I could finally understand the concepts and managed to improve to an A2. Thank you FamilyTutor for your immense help!"
"I hired Mr. Jason from FamilyTutor to help my son improve on his O-Level Physics. He was kind and patient, and made my son try practice quizzes for each topic so he could plan effective lessons to help my son improve in the best of ways. He would consistently update us on my son's improvements and suggested of ways I could help my son in his subject. He has been a great help and I'm thankful to see my son's improvement from a C5 to an A1. Thank you, Mr. Jason and FamilyTutor."
"My daughter has always been extremely weak in Math and Science therefore, we decided to look for an effective tutor who could help her improve her grades in these subjects. FamilyTutor was highly considerate of our requests and needs and found tutors who were while putting our requests in mind. In 3 short months before the O-Level exams, the tutor we hired worked on improving my daughter's math and combined science with numerous strategies. My husband and I are extremely satisfied with my daughter's results and FamilyTutor services for providing us with a great tutor."
"I greatly struggled in Physics and visualizing certain topics like forces and energy. I could not understand what the teachers in school taught. I want to thank FamilyTutor for connecting me with Ms. Jia, who was patient and kind. She was extremely devoted in teaching me the concepts and used various diagrams to help me understand how to visualize them. I now like learning the subject and work hard to retain what I've learned. I look forward to learning more with Ms. Jia next year too. Thank you FamilyTutor for your great service."
FamilyTutor
The #1 O-Level Physics Home Tuition Agency in Singapore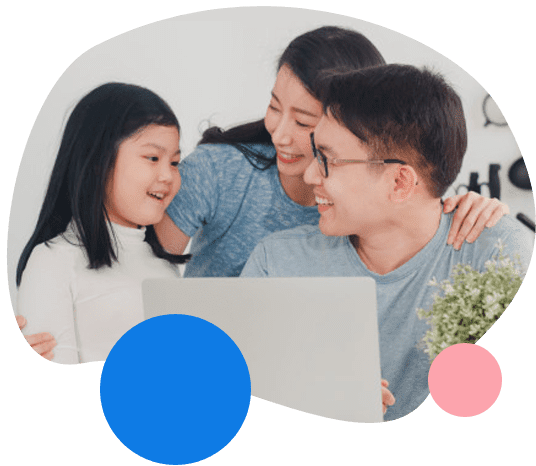 FamilyTutor recommends numerous tutors who are all highly experienced and committed to teaching their clients. We offer three categories, MOE tutors, part-time and full-time tutors. Their experience is unmatched as well as their devotion to both O-Level Physics as well as helping your child improve. Through our various testimonials, we ensure our clients that our recommended tutors are nothing short of effective in helping children jump from a failing grade to an A1 or an A2. Furthermore, they are capable of teaching your child the right content according to the latest MOE syllabus as well as providing additional practice materials so students can perfect and apply their concepts.
Stanford University highlights Physics to be a rich and versatile subject that can train a child for various academic and personal events in their life. Hence having an early start to the subject's concepts through an O-Level Physics tutor can train your child for his later life. So contact our team and find one of the best O-Level Physics tutors to train your child for his academic and personal life!
More Home Tuition Resources From Our Blog

With so much information about PSLE out there, it can be challenging to know where to start. That's where this guide comes in. In this article, we'll cover only the essential information you need to know about the PSLE. So, let's dive in and get started on your journey to PSLE success!
Read More »
In this article, we will delve right into the primary school ranking in singapore, focusing on popularity as measured by subscription rates. By examining the subscription rates of primary schools, we can gauge the level of demand and trust that parents place in these institutions.
Read More »
Being a first-time home tutor can be a nerve-wracking experience. However, if you are ready and willing to help make a change in a learner's life, you're on the way to being a good home tutor.
Read More »