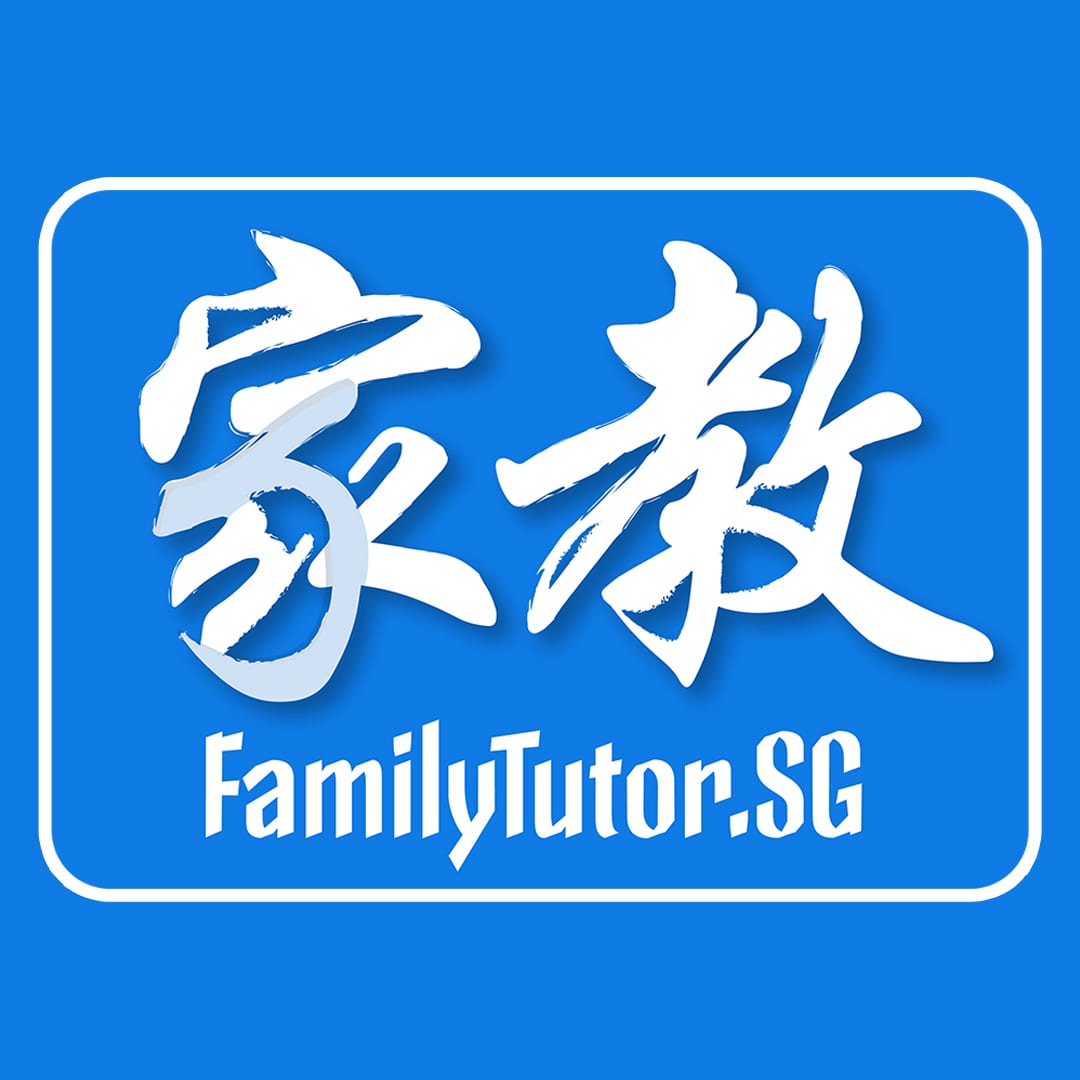 Rest Assured! We Have The Best Chemistry Private Home Tuition Teachers In Singapore!

FamilyTutor Got You Covered!
Most Family-Oriented Home Tutors
Zero Agency Fee
Featured on Straits Times & Channel 8
Every Student In Good Hands
Highest Level Of Satisfaction
We Follow MOE's COVID-19 Safe Management Measures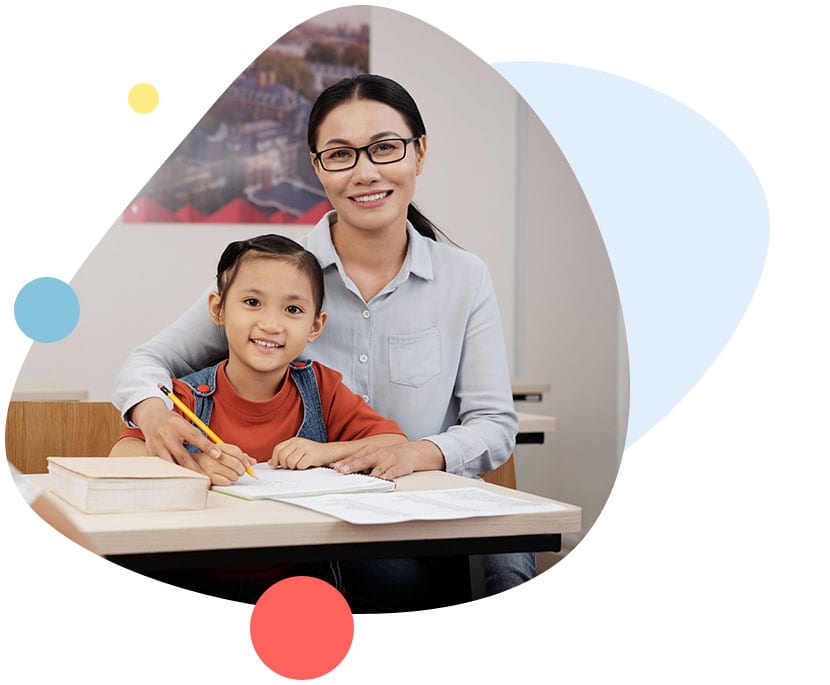 FamilyTutor's Commitment to Our Students


Amplified Interest And Comprehension of the Concepts of Chemistry Through a Thorough 1 to 1 Tuition From Experienced Chemistry Tutors

Customized Chemistry Learning Schedule and Teaching Style According To Different Student's Needs and Abilities

Utilization of Extra Lesson Practices & Examination-Taking Techniques To Prepare For Chemistry Examinations

Access to References and Chemistry Study Guides from Prestigious Schools

Develop Tremendous Improvements and Progress in Chemistry Grades Through Nurturing of Comprehension and Application Skills

Simple and Easy to Grasp Explanation of Complicated Topics Such As Organic Chemistry From Over 10,000+ Chemistry Tutors
FamilyTutor Improvement
Track Record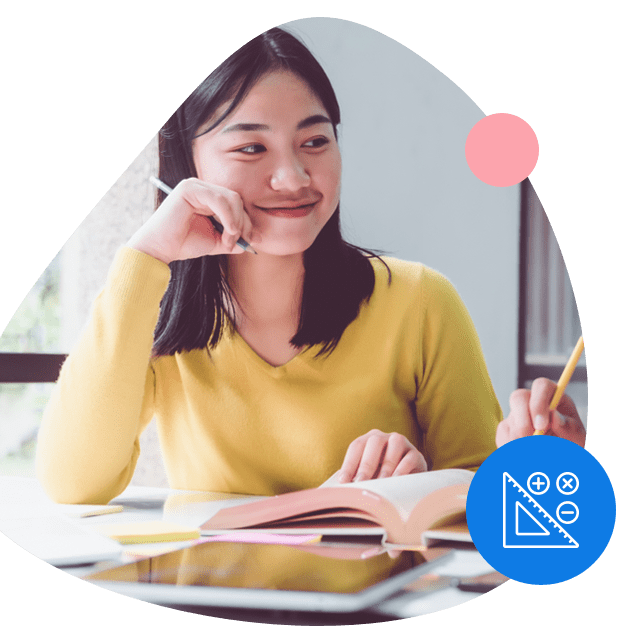 Age Group

Type Of Subject

Grade Before Hiring FamilyTutor

After Hiring FamilyTutor For...

Average Grade Improvement: -
| | |
| --- | --- |
| Age Group | |
| Type Of Subject | |
| Grade Before Hiring FamilyTutor | |
| After Hiring FamilyTutor For... | |
| Average Grade Improvement: | - |
Google Verified Home Tuition Agency in Singapore
Singapore Home Tuition Market Rate

| | Part-Time Tutor | Full-Time Tutor | NIE-Trained/School Teacher |
| --- | --- | --- | --- |
| N1 - K2 | $20-$25/hr | $30-$40/hr | $50-$60/hr |
| P1 - P3 | $25-$30/hr | $35-$50/hr | $55-$60/hr |
| P4 - P6 | $25-$40/hr | $35-$55/hr | $60-$80/hr |
| Sec 1 - Sec 2 | $30-$40/hr | $35-$60/hr | $65-$90/hr |
| Sec 3 - Sec 5 | $35-$45/hr | $40-$65/hr | $70-$90/hr |
| JC1 - JC2 | $50-$60/hr | $55-$80/hr | $80-$120/hr |
| IB Grade 1-6 | $30-$45/hr | $35-$60/hr | $70-$120/hr |
| IB Grade 7-10 | $35-$50/hr | $40-$70/hr | $75-$120/hr |
| IB Grade 11-12 (Diploma) | $60-$70/hr | $65-$100/hr | $85-$120/hr |
| IGCSE 7-11 | $30-$50/hr | $40-$65/hr | $70-$120/hr |
| Adult Classes | $40-$50/hr | $50-$70/hr | - |
| Diploma / University | $60-$80/hr | $80-$120/hr | - |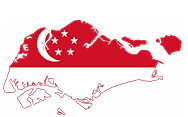 We have sent our carefully selected home tutors to all housing districts in Singapore.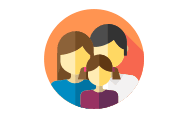 We have served many families while ensuring that they got the tutor they deserved.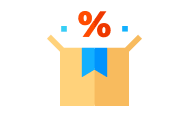 We have offered home tuition for all levels and subjects to many students in Singapore.
We Collaborate With Graduate Or Undergraduate Tutors Of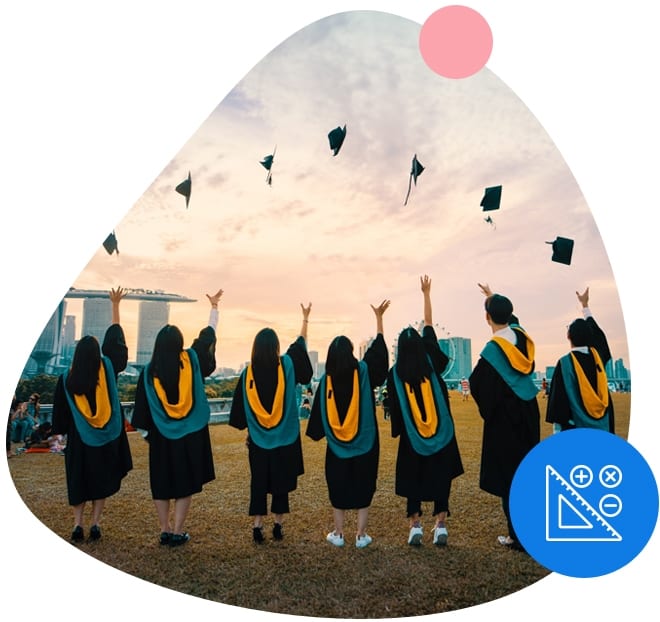 Too Busy? Not Sure What To Expect From A Home Tuition? Let Us Contact You Instead!
Students lack of basic understanding of Chemistry concepts such as organic Chemistry, biochemistry, electrolysis etc. They also have difficulty making equations and performing correct calculations in thermochemistry, reaction kinetics and the gaseous state
Chemistry students often lack the basic concepts and important differences between various formulas such as the empirical, molecular, and structural formulas.
Students face multiple problems in organic Chemistry and fail to explain its complex concepts such as chiral properties of a compound or the types of isomerism. They often find it challenging when balancing equations for equilibrium or redox reactions.
With the heavy memorization load, Chemistry students often fail to remember various physical properties of the given elements.
Due to lack of practice, most students fail to perform the various experimental methods in the paper and find it difficult when analyzing the different ions and gases present in the solution.
Students also show ineffective answering techniques and lack of proper keywords in answers often compromise their marks.
They lack of proper understanding in interpreting questions often lead to misconceptions in the answer and show poor management skills during papers lead to improper answers and an unfinished paper.
Most Chemistry students do not know how to use the given Data booklet when answering the questions in their paper.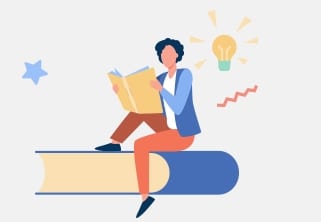 Road Bumps Faced By Chemistry Students in Singapore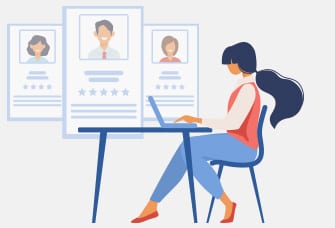 Advantages of Hiring a Chemistry Home Tutor
Benefits of Engaging Chinese Home Tuition
Enlighten Importance and Application of Chemistry in Grades and Real-Life
Most students do not enjoy studying Chemistry due to its long theoretical concepts which they have to memorize. However, our experienced tutors can enlighten their students with fun facts and real-world applications thus motivating them to study the subject more readily. This can enhance a student's interest in the subject and their readiness and motivation to get good grades.
Concentration and Focus of Lessons Based on Student's Needs
Confidence Boost for Student's Abilities and Learning Progress
Access to Latest and Effective Chemistry Learning Materials and Practice Exercises
Insightful Guidance for Chemistry and Future Educational and Career Choices
Shortlisting the Best Chemistry Home Tutor For You
What to Expect from These Chemistry Tutors
Capabilities and Expertise in Teaching Chemistry
When looking for effective tutors, one should always look for those experienced in teaching Chemistry. Most recommended tutors do fit the criteria one way or the other, with MOE tutors you can find those trained by NIE to teach the subject according to the MOE Chemistry syllabus and objectives. Furthermore, part-time tutors hold their own personal experience of clearing the subject not long ago, thus still are clear of what to do and what not to do when studying for the paper. Lastly, Full-time tutors are experienced in teaching Chemistry as well as studying in a field closely related to the subject thus giving the advantage of knowing advanced concepts through which they can teach your child. We at FamilyTutor service engage excellent Chemistry tutors who are well-versed in the subject in its contents as well as highly capable of teaching your child.
Ability to Provide and Use Supplementary Learning Materials and Resources Effectively
Most students fail to acquire good grades due to their lack of solving difficult concepts in Chemistry, this could be balancing equilibrium reactions, finding the mole, or even working out titration problems. However, private Chemistry tutors have various resources which can help their students additionally practice and perfect their concepts. These can be past papers, exercises, or questions from other schools. Furthermore, effective tutors can design their own custom notes and questions for the child's additional help. We at FamilyTutor understand how important practice is for Chemistry hence we recommend tutors who have these resources and can provide them to your child.
Familiarity and Application of the Current MOE Syllabus
When looking for an effective tutor, an important characteristic to look for is their familiarity and their contact with the MOE syllabus. Often times, the MOE syllabus is updated and altered to include drastic changes in different levels such as the introduction of complex calculator-based questions for primary school. And so, Adapting and working on these changes is very important for a child and their grades. Therefore, finding a tutor who is familiar with these changes and can help your child in developing those new skills would be very beneficial for his education. Furthermore, different levels in Chemistry such as H1 and H2 often have varying contents, hence a tutor should be familiar with the syllabus and should be capable of teaching your child the right content. Our agency, FamilyTutor, provides detailed profiles containing tutor's qualifications and experiences, these can tell you exactly how adapted and engaged the tutor is with the MOE syllabus.
Determining Student's Weaknesses Immediately
Your Chemistry tutor should be a pro at identifying your weaknesses and providing targeted help in order to improve them. Therefore, an important quality to look for in tutors is their ability to adapt this procedure in the first few lessons and hence design a schedule which would best help improve your weaknesses. Furthermore, most tutors are especially capable in this context due to their understanding of which topics are extremely difficult in Chemistry and thus making customized notes and practice questions which would benefit the student. The Chemistry tutors that FamilyTutor provides are well-versed in this procedure and experienced in identifying a student's weaknesses and helping them improve in the most effective way.
Experience in Teaching Students of the Same Level
While the Chemistry syllabus is taught throughout the years of a child's school and education, it is important to look for a tutor who is specifically trained and experienced in teaching your child's current level. This would enhance his capability of teaching the correct content as well as the right examination pattern. Hiring a junior college Chemistry tutor for a secondary school student would also be inefficient, as their contents and marking schemes are quite different. Therefore, hire a tutor who has sufficient experience teaching the level your child is currently in, this would ensure that your child is in safe hands and thus saving his grades from being jeopardized.
Good Reviews and Testimonies from Previous Students
Our tutors are highly experienced and qualified, all of which is proved by the excellent testimonials they have received from previous students and clients. A good quality to look for when finding a suitable tutor is the presence of recommendations and positive feedback, these prove to be quite effective in informing newer clients of the tutor's strengths and abilities. Furthermore, they also show clients their capability in teaching your child as well. We at FamilyTutor recommend highly experienced tutors with good recommendation thus ensuring our clients that they are more than safe and capable of teaching your children.
Devoted and Committed in Teaching
Unlike schools where students aren't given much attention, private tuition works on a teacher-student basis. When acquiring Chemistry tuition for your child, you need to be certain that the tutor can provide his full attention to your child as well as his education. Furthermore, other commitments must be thoroughly discussed with the tutor prior to finalizing the tuition arrangements i.e. long term and current commitment. The current commitment of the tutor is that they will fully devote themselves to the project, tutoring at the decided time slots as well as showing periodic improvements in the child's education. Long term commitments are discussed solely for the benefit of the child, once a tutor and student relation is successfully established, the tutor can work according to the weaknesses of the student and his learning style while the student is free and comfortable to ask any problems. Therefore, it is beneficial for the child to keep the same tutor who can follow through with their further education as well as their current promised one. We at FamilyTutor recommend devoted and dedicated tutors who are fully committed to your student. Furthermore, we engage in effective communication between our clients and their tutors so both of their needs and expectation and heard as well as fulfilled accordingly.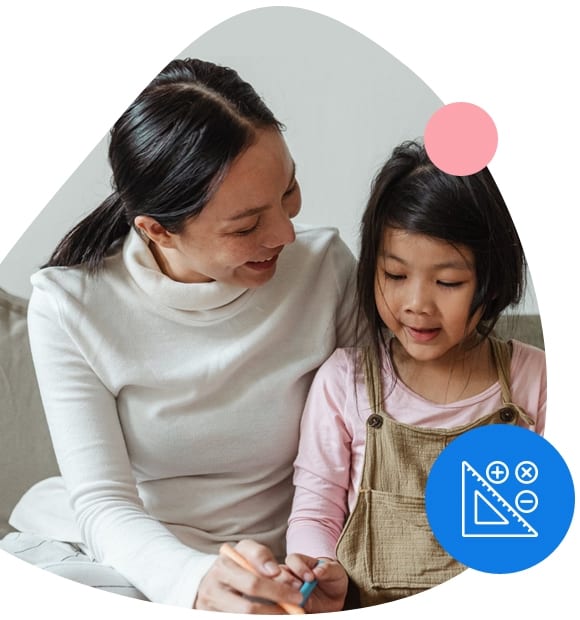 Why Get a Chemistry Home Tutor?
Like mathematics is a prerequisite needed for engineering majors, biology students suffer the same ordeal with Chemistry. Students who wish to pursue biology or medical in their further studies need to get a jump start on the basics of Chemistry. This is important because many topics in advanced biology are hard to understand without the basic concepts taught in Chemistry. A private tutor can help students counter the complex subjects so they are prepared and open to better career options.
Chemistry grades are very important to universities accepting students for medical or biochemistry, hence doing well is essential for a better future education. Hiring a private Chemistry tutor can aid in this process by helping the students study and get effective guidance in helping them improve their grades.
The advanced Chemistry taught in junior college is quite complex and difficult for most students. However, with a good basic foundation of junior-level Chemistry can ease the transition to more advanced topics.
A good benefit of Chemistry tutors would be their ability to help clear a student's doubts and misconceptions consistently, this can help them to improve their grades and not fall behind in their course. Furthermore, a tutor can help the student counter all the difficult topics included in the course.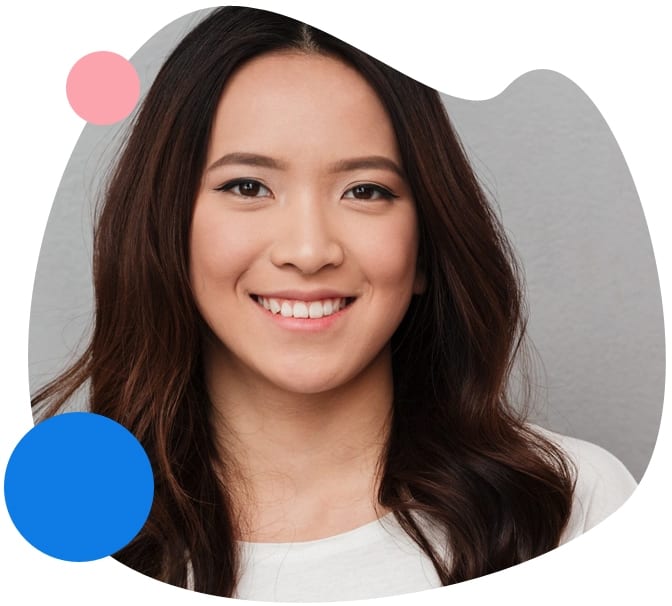 Best Chemistry Home Tuition in Singapore
Enjoy Chemistry Tuition at the convenience of your home today. FamilyTutor provides Chemistry Home Tuition all across Singapore. Learn in a safe & comfortable environment today with us!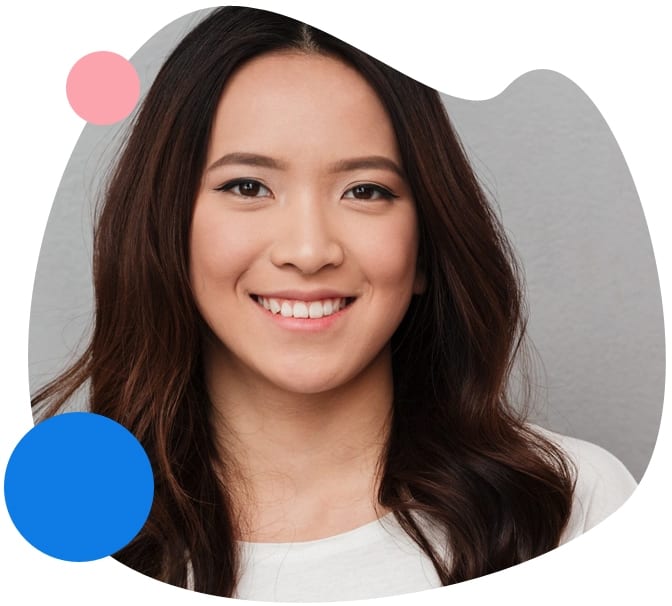 "My son was uninterested and stubborn to work hard and improve his failing grade in Chemistry. This is why I decided to enlist the help of a tutoring agency to find a suitable tutor for my son. FamilyTutor was a great help. They recommended excellent tutors for my son through which I chose to hire Ms. Kate. She was patient and dedicated to teaching my son, put in long hours and hard work until she finally got him interested again in the subject. With her help, my son has improved to an A in his O Levels. I am truly grateful to FamilyTutor and Ms. Kate for all their help."
"FamilyTutor helped turn my daughter's life around. She was very uninterested in Chemistry and hated studying it. After hiring Ms. Hannah, my daughter has come to love the subject and shows significant interest. Not only that, but the tutor was completely focused on my daughter's education and helped her tackle various questions. Everything led to a success when my daughter managed to score an A2 in her Chemistry for secondary school, a huge improvement to her earlier grade. Thank you, Ms. Hannah, for motivating my daughter and bringing the best out of her."
"I would like to thank FamilyTutor for suggesting a tutor for me when I was struggling in Chemistry. Ms. Tan was an amazing help. She cleared all my questions about concepts, taught me about various techniques and even while studying university, she fulfilled our scheduled sessions. Thank you, Ms. Tan, for the help and skills you imparted."
"I never liked Chemistry. It was very confusing for me no matter how hard I tried. However, FamilyTutor came through and recommended a tutor for me. With the help of Ms. Elaine, I was able to tackle and understand the difficult concepts in the subject. She was extremely patient and helpful, never getting tired of explaining my consistent questions and helping me rectify careless mistakes. Thank you, FamilyTutor and Ms. Elaine for your unfailing support and help."
The #1 Chemistry Home Tuition Agency in Singapore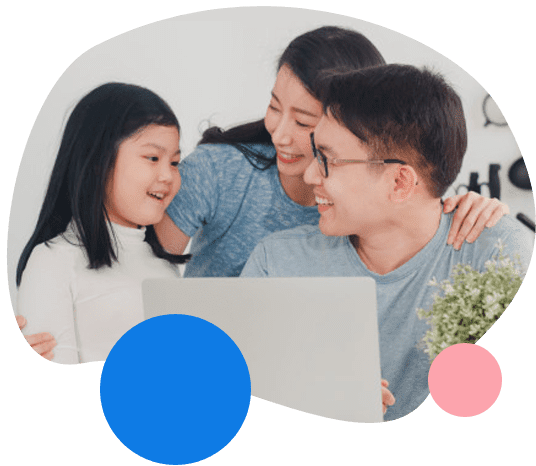 Our agency houses the best Chemistry tutors available in Singapore, each having their own unique qualifications and relevant experiences. We recommend tutors that best fit your needs and your child's. While some of our tutors are MOE trained, others also have significant qualifications in teaching the correct concepts and accurate methods to your child. Our part-time tutors, for instance, have personal experience of attempting the paper in the past years while our full-time tutors are Chemistry graduates thus enhancing their complex understanding of the subject hence making them more than capable to help your child. Indicated and proved by the multiple testimonials they have acquired; you can be rest-assured that engaging with our tutors is safe and effective for your child's education. Don't waste time!! Hire from FamilyTutor today and find a perfect tutor for your child.
Chemistry is an essential subject for a child's education as said by the University of Wisconsin. They believe that this subject with its use of other subjects is highly important for a child's scientific skills. Furthermore, Chemistry can teach students many important skills which they will no doubt need when they get older.
More Home Tuition Resources From Our Blog

Selecting the best preschool for your child can be very intense indeed, especially if there are a lot to choose from.
Read More »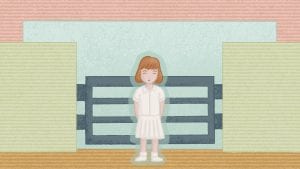 Preschool helps with the transition of a student to primary school with less, or ideally without, hitches. Children who have received preschool education have a more positive attitude towards their new environment
Read More »
There is no one size fits all approach to teaching, but how does extroversion and introversion affect learning? Let's discuss how teaching methods vary.
Read More »