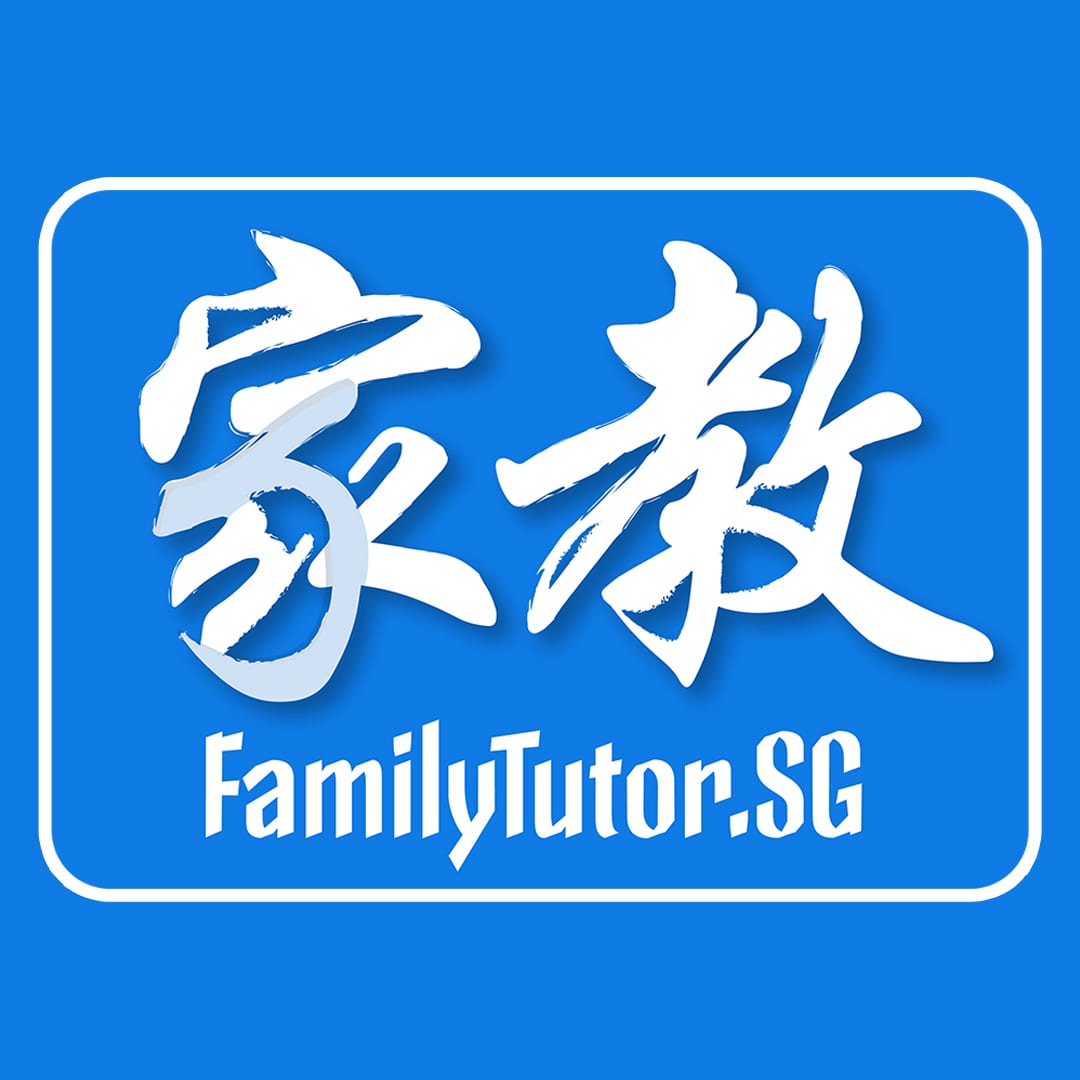 Engaging A Reliable A-Math Private Home Tutor In Singapore?

FamilyTutor Got You Covered!
Most Family-Oriented Home Tutors
Zero Agency Fee
Every Student In Good Hands
Highest Level Of Satisfaction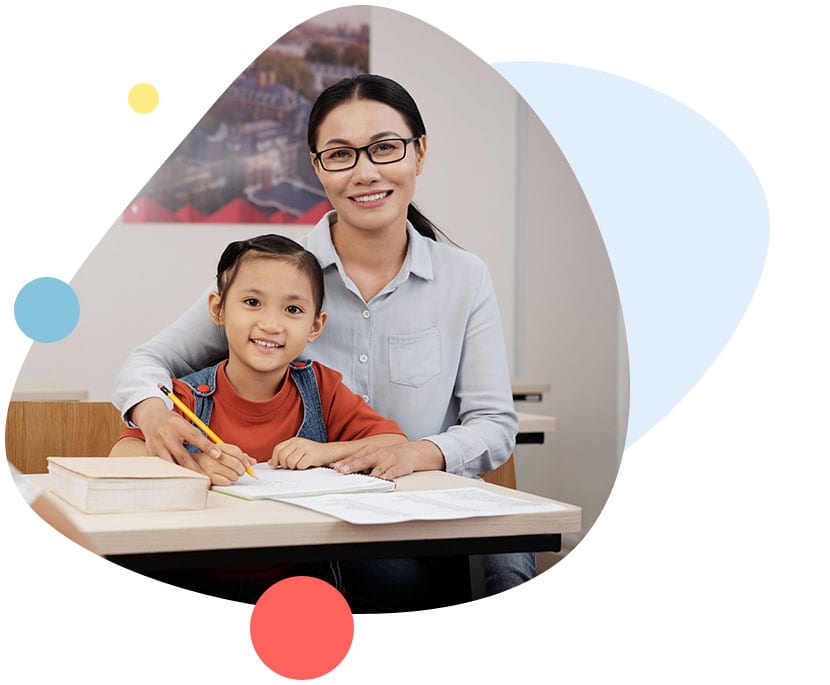 FamilyTutor's Commitment to Our Students


Receive Personalised 1-to-1 A Maths Tuition for Different Student's Needs and Learning Styles from the Comforts and Safety of Your Home

Committed and Devoted Maths Tutor Who Determines Student's  Weaknesses and Aim to Improve Them

Utilize Additional Learning Materials and Practice Papers to Improve A-Maths Skills and Examination Techniques

Clear and Simple Explanations of Mathematical Concepts and Steady Practice of the Application of the Concepts

Guaranteed Help and Guidance in Achieving A-Maths Academic Goals

Increasing A-Maths Tuition Student's Interest and Confidence in Answering Difficult and Confusing A-Maths Questions and Problems
FamilyTutor Improvement
Track Record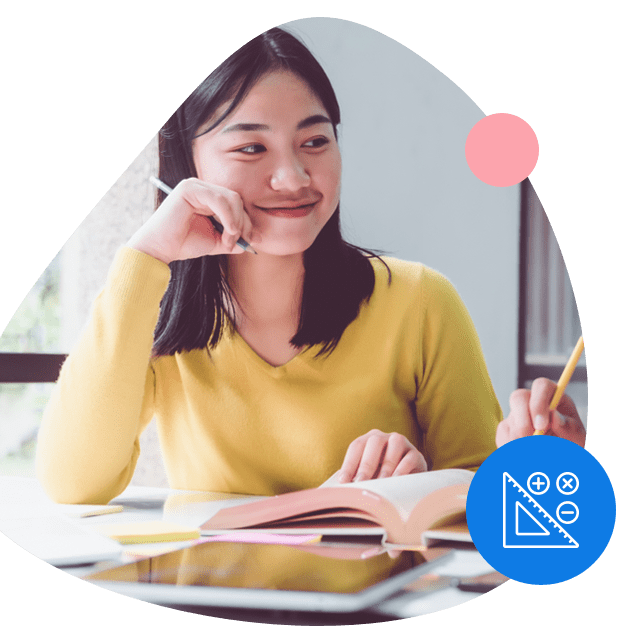 Age Group

Type Of Subject

Grade Before Hiring FamilyTutor

After Hiring FamilyTutor For...

Average Grade Improvement: -
| | |
| --- | --- |
| Age Group | |
| Type Of Subject | |
| Grade Before Hiring FamilyTutor | |
| After Hiring FamilyTutor For... | |
| Average Grade Improvement: | - |
Google Verified Home Tuition Agency in Singapore
Singapore Home Tuition Market Rate

| | Part-Time Tutor | Full-Time Tutor | NIE-Trained/School Teacher |
| --- | --- | --- | --- |
| Nursery 1 - Kindergarten 2 | $25-$30 per hour | $35-$40 per hour | $65-$70 per hour |
| Primary 1 - Primary 3 | $25-$35 per hour | $35-$50 per hour | $70-$80 per hour |
| Primary 4 - Primary 6 | $30-$40 per hour | $40-$55 per hour | $75-$90 per hour |
| Secondary 1 - Secondary 2 | $35-$45 per hour | $45-$60 per hour | $80-$100 per hour |
| Secondary 3 - Secondary 5 | $40-$50 per hour | $45-$65 per hour | $85-$105 per hour |
| Junior College 1 - Junior College 2 | $50-$60 per hour | $60-$80 per hour | $95-$130 per hour |
| International Baccalaureate (IB)Grade 1-6 | $35-$45 per hour | $45-$65 per hour | $70-$125 per hour |
| International Baccalaureate (IB) Grade 7-10 | $40-$55 per hour | $55-$75 per hour | $90-$140 per hour |
| International Baccalaureate (IB) 11-12 (Diploma) | $60-$70 per hour | $70-$100 per hour | $100-$150 per hour |
| International General Certificate of Secondary Education (IGCSE) 7-11 | $40-$50 per hour | $50-$80 per hour | $100-$150 per hour |
| Adult Classes | $40-$60 per hour | $65-$120 per hour | - |
| Polytechnic / University | $60-$80 per hour | $80-$150 per hour | - |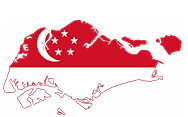 We have sent our carefully selected home tutors to all housing districts in Singapore.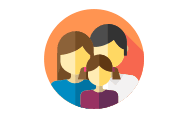 We have served many families while ensuring that they got the tutor they deserved.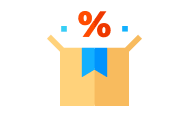 We have offered home tuition for all levels and subjects to many students in Singapore.
We Collaborate With Graduate Or Undergraduate Tutors Of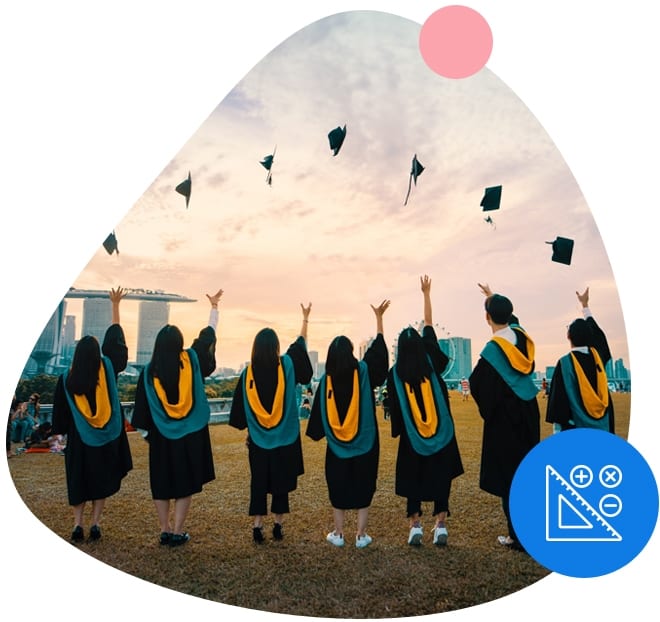 Too Busy? Not Sure What To Expect From A Home Tuition? Let Us Contact You Instead!
It is very common for students to struggle when understanding the question and identifying which concepts to apply to acquire the right solution.
Some students find it a challenge to factorize and evaluate an algebraic expression. Students often lack practice in drawing graphs for a given quadratic function.
They face problems when analyzing the data given in a question and how to use it accurately. Students often find themselves confused when applying and memorizing certain mathematical concepts for their exams.
A very common problem that students face is in differentiation and integration and how to solve their problems correctly. Students often make careless mistakes in their papers hence decreasing their marks. They also fail to finish the paper due to ineffective exam strategies and some students are not familiar and in the practice of using calculators or other tools.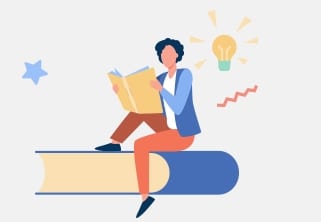 Road Bumps Faced By A-Maths Students in Singapore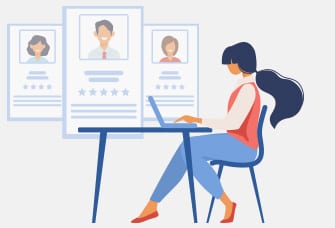 Advantages of Hiring an A-Math Home Tutor
Benefits of Engaging Chinese Home Tuition
Catching Up During Lessons for Better Scores in Examinations
When students cannot keep up with the pace they are taught in at school, they start to lose focus and have more and more doubts. These constant misunderstandings result in them falling behind in the lesson. However, with hiring a committed A-Math tutor, parents are assured that their child's misconceptions are cleared on a daily basis and they become up-to-date with their school lessons. It should also be noted that devoted tutors work on a child's weaknesses and consistently try various ways to improve them.
1 to 1 Tuition Personalized to Tackle Student's Doubts and Troubles
Confidence in Solving and Answering Questions in A-Math
Guidance from Credible and Experienced Tutors
Extra A-Math Problem-Solving Practices
Shortlisting the Best A-Math Home Tutor For You
What to Expect from These A-Math Tutors
Expertise in the Subject and Stellar Qualifications
The best A-Math tutors have personal experience of scoring well in the subject thus enhancing their ability to teach the students the correct concepts as well as tips and tricks they used to get good marks. When looking for a tutor, it is important to find one with the great personal experience thus guaranteeing that it is safe to hire them to tutor your child. Furthermore, even tutors with degrees related to the course such as engineering or mathematics would show their ability to explain concepts very well along with their applications in the real world. Our agency, FamilyTutor, highlight and provide our clients with relevant academic qualifications in their tutor profiles. With this, we guarantee that our tutors are trustworthy and capable of teaching your child the right concepts.
Dedication and Commitment in Teaching the Subject and Application Skills
Commitment and devotion are as important as experience and capability. With that said, it is important to hire a tutor who is committed to the hours he is hired for as well as the child he is teaching. Sometimes tutors need to be patient, students often don't understand concepts in the first or second go. Furthermore, students also consistently make the same careless mistakes, another thing a teacher needs to be aware of. Throughout this process, the tutor needs to consistently work on the student, be patient with his mistakes and doubts. Another important quality is long term commitment, parents should check how the long the tutor can commit to and if he is willing to follow through with the student's further education. This is beneficial to the student because the tutor now has a good relationship with the student and can readily analyze his weaknesses and how best to improve them. We at FamilyTutor realize how hard it is to find a capable, committed and devoted tutor. Hence, we guarantee that our recommended tutors and clients have proper communication where each of the parties' requirements is heard. This is all done prior to finalizing the tutor arrangements.
Spotting Students' Weaknesses and Customizing Tuition to Overcome Them
A good and experienced math tutor is trained in identifying a child's weaknesses and topics they face difficulty learning. Furthermore, with their experience, they are able to highlight common mistakes that many students make and devise strategic methods which will rectify them. Therefore, a tutor designs a targeted plan through which he will teach the child and improve any learning gaps or weaknesses he may have. We, at FamilyTutor agency, recommend and engage those tutors who are well-versed in strategic methods to help your child improve their weaknesses. Furthermore, with their years of experience, they have come to acquire a teaching style which caters different students and their needs. Thus, we ensure that the tutors we recommend are trained to focus on your child's step backs and improve them considerably.
Familiarity with Latest Syllabus and Applying It to Lessons
When hiring the services of a tutor, an important quality to observe is their familiarity with the syllabus and its changes. Since the MOE and IP syllabuses are consistently updated, an ideal A-Math tutor should be able to highlight these alterations as well as find effective techniques to adapt to them. For example, an increase in content or a change in examination pattern can affect the child's marks, hence a good tutor would be able to teach the new content as well as provide effective answering strategies which provide the child with the highest marks. This also ensures that the tutor will be able to teach the child accordingly and guarantee that he is well-prepared for the exams in all aspects. In the tutor profiles provided by our agency, we include their qualifications and experiences. These will tell you exactly how familiar a tutor is to the changes in the MOE syllabus and how effectively he can teach your child with those changes in mind.
Provide Extra Learning Materials and More Problem-Solving Practices
To achieve a very good grade in A-Math, students need to practice very much, this means from any resources they can find. Furthermore, with practicing questions, they also need to concentrate on the various answering techniques and methods used for solving the questions. All of these can be made easier with the help of one of the best A-Math tutors in Singapore. With providing more resources such as multiple papers from different schools, students can practice a variety of questions as well as have the help of tutors in analyzing the best methods or concepts to apply when finding a solution. In this way, your child will be more than ready to give his national examinations without any pressure. To aid in your search and hiring of an effective tutor, we at FamilyTutor provide detailed profiles of our tutors and make sure to include whether they have access to such resources.
Five Star Recommendations and Testimonials
Testimonials are very important when looking for a capable and devoted tutor. Tutors with many testimonials show their effectiveness and their commitment to both the subject and the child. Furthermore, a good recommendation can show that the tutor is safe to engage with and will only bring positive results in your child. We at FamilyTutor understand the struggle parents face in finding a safe and capable tutor for their child. Hence, in order to ease the selection process, we include any recommendations or feedback the tutor has acquired from their past clients.
Experience in Teaching Students of Similar Levels
When looking for a tutor for your child, it is extremely important to find an A-Math tutor who has experience teaching students of the same level as your child. A teacher having experience would know the ins and outs of the system that your child is currently in and hence have proper knowledge of what to teach your child as well as how to attempt and master questions in their official paper. Furthermore, most parents hire tutors with greater levels of experience. However, even with extra knowledge over the subject, they may not know exactly how to attempt the questions at a mediocre or lower level thus compromising a child's marks. We at FamilyTutor highly regard your needs and requirements hence provide tutors who have good experience teaching students of levels similar to your child's. We prove that our A-Math tutors are capable of teaching your child as efficiently as possible.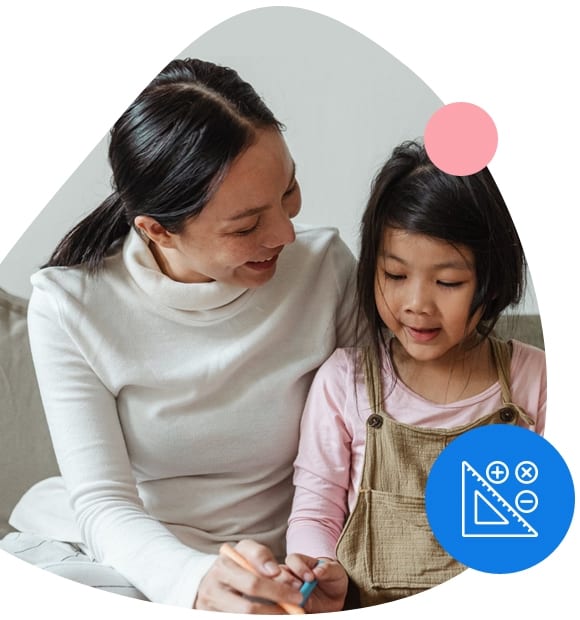 Why Get an A-Maths Home Tutor?
Many subjects in O–Level open up options for students in the junior college or subject combinations they wish to take in A-Levels. The same is the case for A-Math, it opens up options for students to take H2 level Mathematics in their junior college. Therefore, doing well in A-Math is very critical for students who want that option in their further education. Thus, hiring a private A-Math tutor can guarantee that the student scores well and is given a good future option.
It is no secret that the Singaporean education system is quite expansive as well as interlinked. Hence Mathematics, which is taught at each level, increases in difficulty and concepts. Therefore, having a good foundation in A-Math can ensure the student has an easy journey in their junior college Mathematics.
Mathematics is a very essential skill to have since it is used it various other core subjects' as well. For example, core subjects such as Physics and chemistry make use of multiple mathematical concepts to solve questions. Hence, having a good command over the math concepts taught in A-Math can ensure that a student does well in his other subjects too.
The concepts taught in junior college are extended from those taught in secondary school. To ensure that your child does not face difficulty while learning and understanding these complex concepts, hire a private tutor to strengthen your child's fundamental topics. Furthermore, with good grades in A-Math, students are open to choose high-paying fields such as engineering, statistic, accounting etc.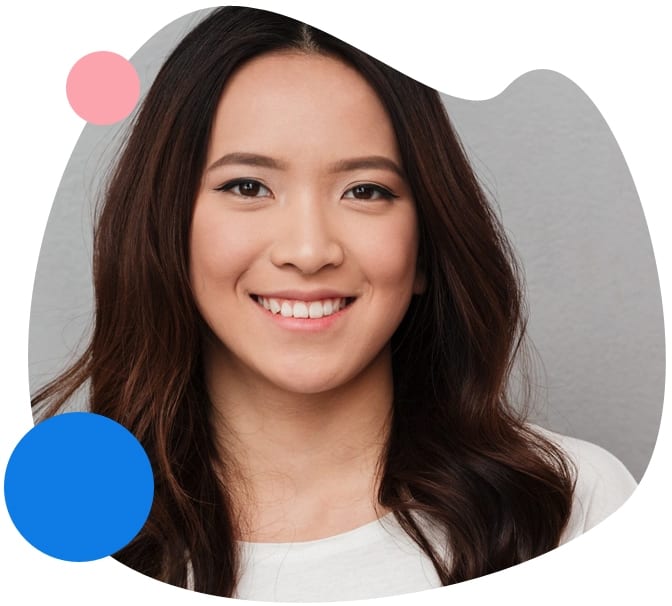 Best A-Math Home Tuition in Singapore
Enjoy A-Math Tuition at the convenience of your home today. FamilyTutor provides A-Math Home Tuition all across Singapore. Learn in a safe & comfortable environment today with us!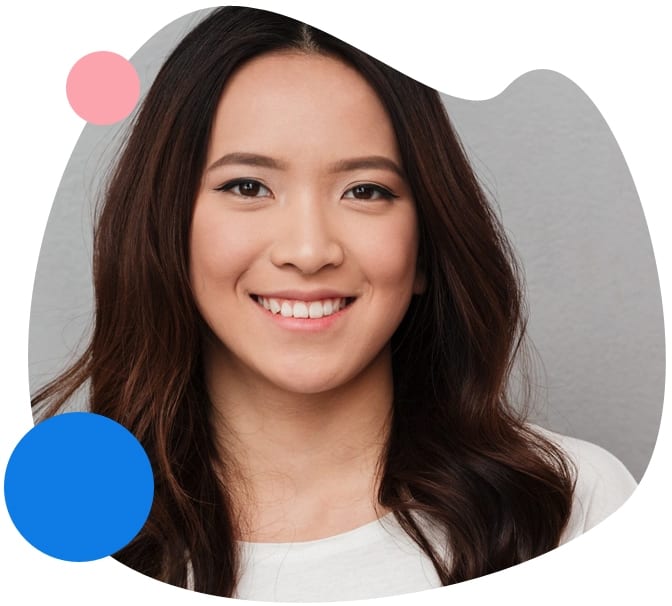 "I was scanning through the internet, looking to hire a suitable home tutor fo rmy child when I came across the services of FamilyTutor. They recommended Ms. Annie, who I have observed to be patient and understanding with my son's struggles in his education. He initially had a very poor understanding because of weak foundation in his A-Math, but Ms. Annie explained all concepts to him very clearly. Because of her help, my son has tremendously improved and is now scoring a B3 after a few months of tutoring. I hope to continue hiring her for my son's further education. My dearest thanks to FamilyTutor and Ms. Annie!"
"Hi FamilyTutor! Thank you so much for taking into consideration my requests during the process of looking for a suitable home tutor for my son. You had recommended Mr. Richard, who is exactly what I requested and more. In just a few sessions, I was able to see a huge improvement in my son's A-Math and his interest to learn more. Mr. Richard is patient and has managed to help my son improve his grade to an A2. My husband and I are very happy with the results. Thank you, Mr. Richard and FamilyTutor!!"
"FamilyTutor took requirements to heart first and listed all my requests when finding an A-Math tutor who was suitable of teaching my daughter. Their selection process was quite detailed, and they kept me in the loop throughout the process. Furthermore, all their recommendations came with detailed tutor profiles, which helped me find a suitable tutor very fast. The tutor I had hired was exemplary, both trained and experienced, he managed to get my daughter an A1 in Math when she previously had a failing grade. Thank you FamilyTutor, I will be sure to recommend your services to all my friends. "
"My son consistently struggled in his A-Math subject in school. Becasue of that, I immediately contacted FamilyTutor for an effective home tutor for my son. Their selection process was very fast and efficient. They considered all my requests and within 24 hours they were able to recommended Ms. Janice. During the first few lessons, she managed to determine exactly which areas my son struggled in and has done her most to improve it. My son no longer struggles with understanding the subject and has managed to score an A1 in his A-Math with just half a year of tuition. I would recommend parents of all struggling students to hire from the FamilyTutor."
The #1 A-Math Home Tuition Agency in Singapore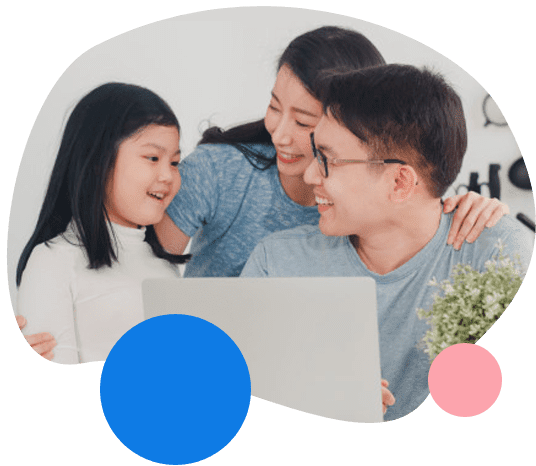 Most parents struggle with finding capable and experienced tutors for their children's A-Math tuition. But we have got your back, FamilyTutor agency realized the difficulties most parents face and work hard to provide our clients with the best A-Math tutors Singapore has to offer. We recommend tutors with different experiences and qualifications, ranging from MOE & NIE trained to full time and part-time tutors, all of which can teach your students with complete devotions and dedication. Our tutors consistently work hard, with their skills, to improve their children's grades, you can see this from our acquired testimonials from satisfied and high-scoring past clients.
Mathematics is seen to be as a very important subject for most students, from helping them in other core subjects such as Physics and Chemistry to providing them with excellent high-earning career options i.e. engineering and accounting. Furthermore, It not only helps the student acquire effective and useful problem-solving skills but also helps develop their analytical skills with they can use in later life. Get in touch with our devoted and helpful team and look for a suitable and capable A-Math tutor for your child!
More Home Tuition Resources From Our Blog

If you're having a difficult time navigating through the crucial steps in choosing the most appropriate preschool for your child, then this quick guide may help you decide.
Read More »
Any person who cultivates good study habits will find great benefits from them.
Read More »
In a home tutor's career, there will come a time when you may meet students like this. This is why, we've gathered some tips to make working with them easier and help them learn to relax.
Read More »