Chinese Tuition
Looking For A Dependable Chinese Home Tutor in Singapore?

FamilyTutor Got You Covered!
Most Family-Oriented Home Tutors
Zero Agency Fee
Featured on Straits Times & Channel 8
Every Student In Good Hands
Highest Level Of Satisfaction
We Follow MOE's COVID-19 Safe Management Measures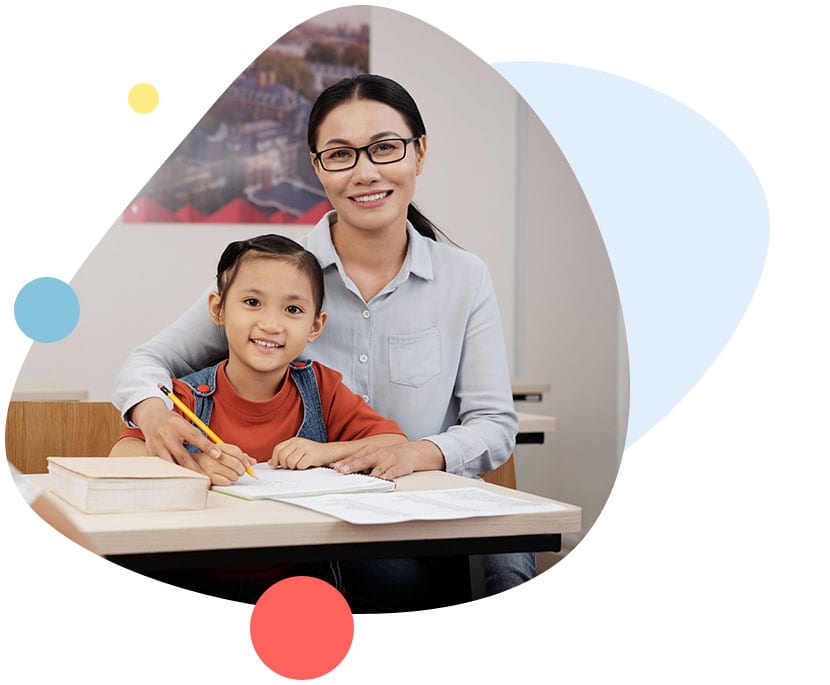 FamilyTutor's Commitment to Our Students


Chinese Tuition Taught at the Comforts and Safety Of Your Home

1 to 1 Chinese Tuition From Reputable and Dedicated Chinese Tutors 

Learning at a Comfortable Pace Through an Enjoyable and Relaxed Tuition Schedule

Gain Motivation, Continued Interest, and Fluency In Chinese Through Tuition

Reach Your Desired Chinese Academic Goals and Gain High Grades

Supplementary Resources and Examination Techniques from Home Tutors
FamilyTutor Improvement
Track Record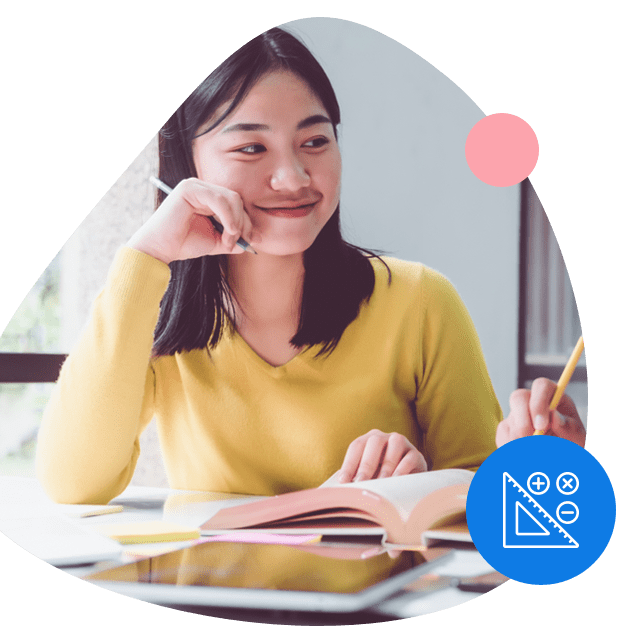 Age Group

Type Of Subject

Grade Before Hiring FamilyTutor

After Hiring FamilyTutor For...

Average Grade Improvement: -
| | |
| --- | --- |
| Age Group | |
| Type Of Subject | |
| Grade Before Hiring FamilyTutor | |
| After Hiring FamilyTutor For... | |
| Average Grade Improvement: | - |
Google Verified Home Tuition Agency in Singapore
Singapore Home Tuition Market Rate

| | Part-Time Tutor | Full-Time Tutor | NIE-Trained/School Teacher |
| --- | --- | --- | --- |
| N1 - K2 | $20-$25/hr | $30-$40/hr | $50-$60/hr |
| P1 - P3 | $25-$30/hr | $35-$50/hr | $55-$60/hr |
| P4 - P6 | $25-$40/hr | $35-$55/hr | $60-$80/hr |
| Sec 1 - Sec 2 | $30-$40/hr | $35-$60/hr | $65-$90/hr |
| Sec 3 - Sec 5 | $35-$45/hr | $40-$65/hr | $70-$90/hr |
| JC1 - JC2 | $50-$60/hr | $55-$80/hr | $80-$120/hr |
| IB Grade 1-6 | $30-$45/hr | $35-$60/hr | $70-$120/hr |
| IB Grade 7-10 | $35-$50/hr | $40-$70/hr | $75-$120/hr |
| IB Grade 11-12 (Diploma) | $60-$70/hr | $65-$100/hr | $85-$120/hr |
| IGCSE 7-11 | $30-$50/hr | $40-$65/hr | $70-$120/hr |
| Adult Classes | $40-$50/hr | $50-$70/hr | - |
| Diploma / University | $60-$80/hr | $80-$120/hr | - |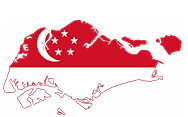 We have sent our carefully selected home tutors to all housing districts in Singapore.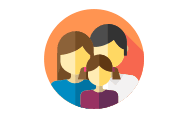 We have served many families while ensuring that they got the tutor they deserved.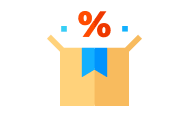 We have offered home tuition for all levels and subjects to many students in Singapore.
We Collaborate With Graduate Or Undergraduate Tutors Of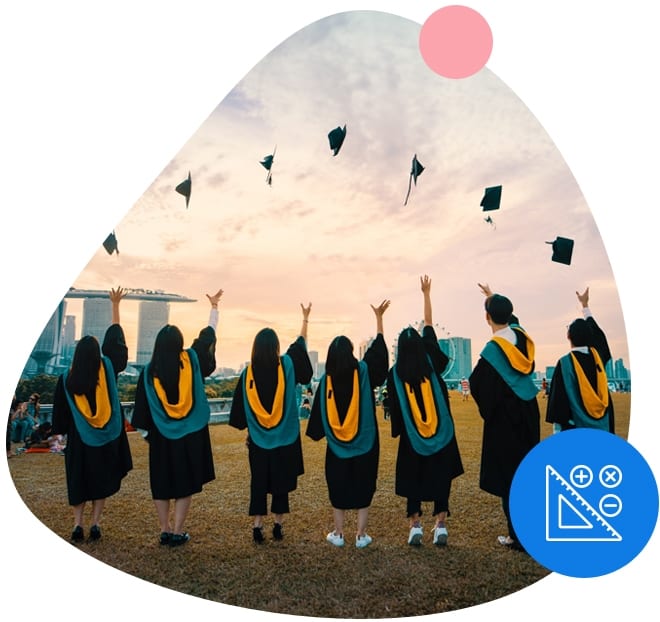 Too Busy? Not Sure What To Expect From A Home Tuition? Let Us Contact You Instead!
Students face difficulties when recognizing and using the Chinese language in their comprehension and composition papers. They find it challenging to memories the words in Chengyu and Yanyu.
Due to lack of practice, students are unable to understand the video and convey their thoughts about it during their oral exam. Students have trouble in their oral exam as they cannot pronounce the right words and fluently speak Chinese.
They find it overwhelming when working with similar words and often get confused about the correct ones. They find comprehension challenging as they cannot correctly interpret questions and provide a relevant answer.
They have a poor command over the language thus cannot fully understand the meaning of important sentences in their comprehension component. Chinese students often cannot write good essays or emails in their paper. With a lack of research, they cannot produce and structure a good argumentative piece in their exam. They struggle to memorize large amounts of information that they will need in their composition paper.
Students also fail to listen properly thus miss important points in their listening comprehension.
They are also unable to complete their paper due to poor time management skills and ineffective exam strategies.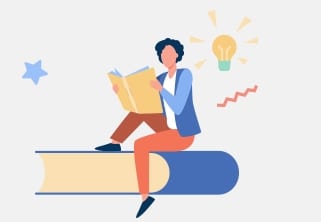 Road Bumps Students Face in Studying Chinese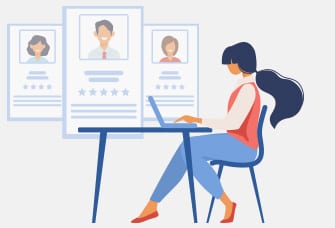 Advantages of Hiring a Chinese Home Tutor
Benefits of Engaging Chinese Home Tuition
Tuition for Every Student's Varied Learning Needs
Students often have various skills and flaws in a given language. When dealing with Chinese, some students may be fluent in their speaking but are unable to write eloquently. With the help of Chinese home tutors, you can rest assured that your child is especially focusing on his weaknesses and is developing and improving in all areas. Furthermore, Chinese home tutors effectively develop personalized plans that work on a child's comprehensive development in Chinese be it speaking, writing, or listening.
Increased Interest and Concentration in the Chinese Language
With effective tuition, students start to develop an interest in the language thus giving them the encouragement to read and write in Chinese. Furthermore, students with their newfound skill can also explore Chinese content and start to watch shows or read Chinese books all in all enhancing their fluency in the subject.
Gain Confidence in Using Chinese for Communication
Improvements often increase a child's confidence in the subject. Once a student starts to improve in his grades in Chinese, they will gain confidence in their speaking and writing and hence encouraging them to make use of it when communicating with other people. This confidence can also motivate them to work harder for their papers. Furthermore, fluency in a language can open up prestigious options for them i.e. bilingual programs, higher Chinese and other schools in their country.
Additional Chinese Learning Resources and Techniques
To gain a strong command over a language, students need to practice immensely and work hard on developing fluency in their writing, speaking, and listening. Private tutors can help summarize and locate notes from different contents, so children are prepared for their argumentative and composition papers. Furthermore, tutors often have access to past papers and exercises which can help their students practice for their comprehension paper.
Advice for Chinese and Future Education Selections
Chinese home tutors often have a close relation to the Singaporean education system as well as China. This allows them to give important insight regarding a child's education as well as his future decisions. Therefore, Chinese home tutors can help advice a student of various things they can do to improve their Chinese as well as give them helpful insight about subject combinations and university courses they can take to form a solid career path.
Shortlisting the Best Chinese Home Tutor For You
What to Expect from These Chinese Home Tutors
Qualifications and Expertise in Teaching Chinese
Before hiring a tutor, it is essential to find one who has immense knowledge of the language and can successfully pass that knowledge on to your child. A qualified tutor is capable of performing the above procedure. Hence it is important to assess a potential tutor's academic qualifications and relevant grades in the Chinese language before hiring them. MOE tutors are specially trained to teach the language with proper consideration of the objectives and syllabus. Whereas other tutors have gained personal experience of performing well in their own college years thus increasing their ability to explain concepts and prepare the student for their paper. FamilyTutor provides qualifications and grades of tutors in their profiles. This helps to ease their client's selection process in finding a suitable and capable Chinese tutor.
Determine Weaknesses and Teach Fundamental Skills Such as HanyuPinyin
Much like with other languages, students find themselves good in certain skills and weak in others. Therefore, they need consistent help on their weak areas. Chinese home tutors are well-skilled in this department. They can identify a child's weaknesses and work on them throughout the project duration. Furthermore, they can also help children develop basic skills in their Chinese such as grammar and vocabulary.
Mastery and Application of the Current MOE or International Syllabus
The MOE syllabus dictates how a particular exam is to be marked and what objectives and topics are to be studied to correctly attempt the paper. Therefore, it is essential to find a tutor who can teach according to the syllabus, be it the MOE syllabus or the international one. This would ensure that the engaged tutor has the capability to teach your child the right content and fully prepare him for his Chinese paper. Furthermore, this regard to the syllabus will also allow them to pinpoint various answering techniques and notes to use in order to ace and tackle the questions given in the paper. FamilyTutor responsibly recommends tutors who fit your needs and requirements. Therefore, when it comes to the MOE syllabus, we hand-pick tutors who have extreme knowledge of the requested syllabus as well as experience and qualifications to convey and pass down that knowledge.
Experience in Teaching Students of Similar Levels
Experience goes a long way in tutoring. With experience, a tutor knows the ins and outs of the level and the subject and thus can develop various methods to counter and tackle the language. Therefore, it is critical to find a tutor with correct experience hence ensuring that he has immense knowledge teaching the level your child requires help in. Tutors who have experience teaching JC Chinese cannot teach your child secondary school Chinese as the depth of the subject's as well as their examination pattern greatly vary. Therefore, a tutor with the right experience can correctly prepare your child for his Chinese paper.
Previous Students' Testimonials and Tutor's Credentials
The best Singaporean Chinese home tutors often have good recommendations and testimonials to back up their strengths and capabilities. These testimonials can greatly help in your selection process for an effective and suitable tutor. Therefore, when looking for tutors to teach your child Chinese, hire one who has a good testimonial base, as that assures that they are effective and capable of teaching your child. FamilyTutor indicated tutors with good testimonials as well as ensuring clients that the tutors are nothing short of excellent.
Attention to Detail and Strong Commitment in Teaching
A child acquires tuition to receive consisted and undivided help. A devoted tutor would ensure that a child is comfortable in the sessions and can freely ask questions. Furthermore, devoted tutors will put in the time that the child needs and help clear his doubts to be it in on or off tuition hours. Therefore, look for a tutor who can be punctual and abide by the tuition timings. This ensures that he is committed to the project as well as to your child education. FamilyTutor recommends the best tutors in Singapore, therefore, parents can rest assured that our tutors are devoted and committed and want nothing but the best for your child. We also arrange interview sessions where the client and tutors can communicate and discuss issues related to tuition hours and the project duration.
Access to Supplementary Chinese Learning Materials & Resources
With the experience of teaching Chinese to multiple students, tutors come to accumulate numerous helpful notes and practice materials. These resources can help students revise and practice for their papers as well as exposing them to a variety of difficult questions and giving them tips on how to tackle them. This would further ensure that the student is well prepared for his upcoming paper and call to apply these concepts correctly. FamilyTutor pinpoints certain tutors who can provide these resources to their students, this helps client's select suitable and helpful tutors for their child.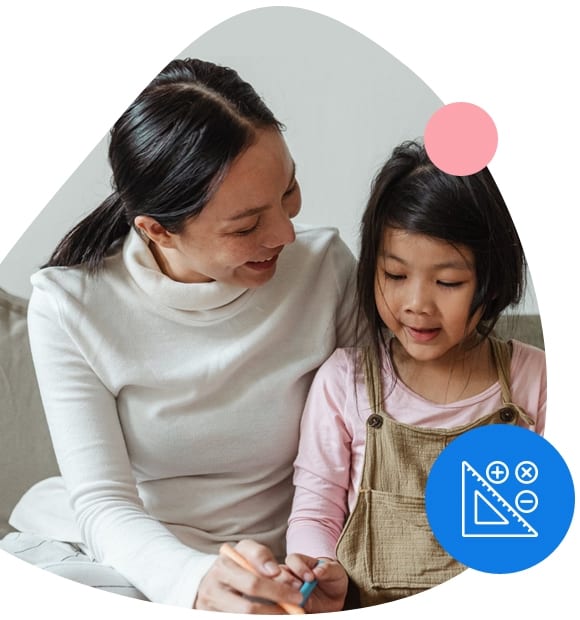 Why Get a Chinese Home Tutor?
Chinese is one of the most prominent languages spoken in Singapore, apart from the occasional English. Furthermore, its growing use in the business sectors increases its importance. By hiring a private tutor, parents are assured that their child is learning the subject and will soon be able to effectively communicate in Chinese and use it for day-to-day conversations in their later life.
Singaporean students are bound to take O-Level Higher Chinese or A-Level Higher Chinese. If a student does pass and score good grades in their O-Level Chinese, they are not bound to take it in A-Levels. Hiring a private tutor can ensure that you don't have to worry about extra subjects in A-Levels as well as get help in improving your speaking and listening skills in Chinese.
Much like the English paper, the Chinese paper also revolves around the same syllabus throughout its years. Therefore, starting early can ensure a smooth transition within all levels of the system as well get help in developing important basic skills such as vocabulary, composition and comprehension.
Scoring in a language is extremely difficult when you do not have fluency in both speaking and writing. In order to score a high grade in Chinese, students need to able to express their opinions and structure them well in their writing. Hiring a private tutor can ensure that your child is improving on these skills and will be able to use them in his paper.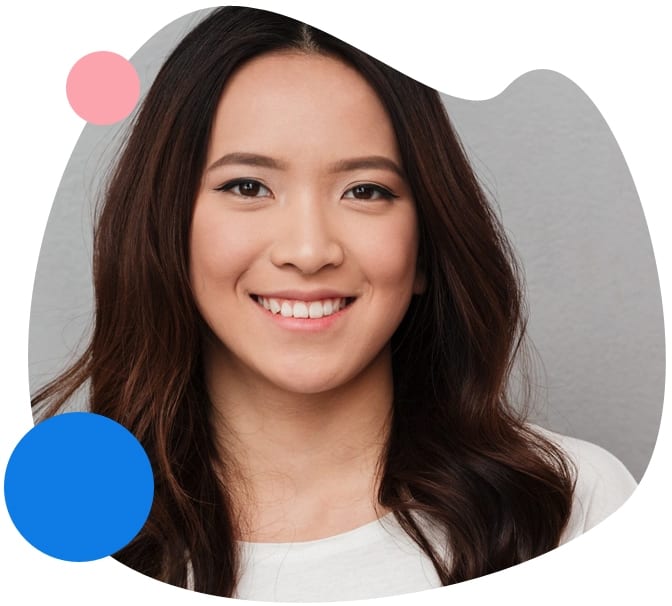 Best Chinese Home Tuition in Singapore
Enjoy Chinese Tuition at the convenience of your home today. FamilyTutor provides Chinese Home Tuition all across Singapore. Learn in a safe & comfortable environment today with us!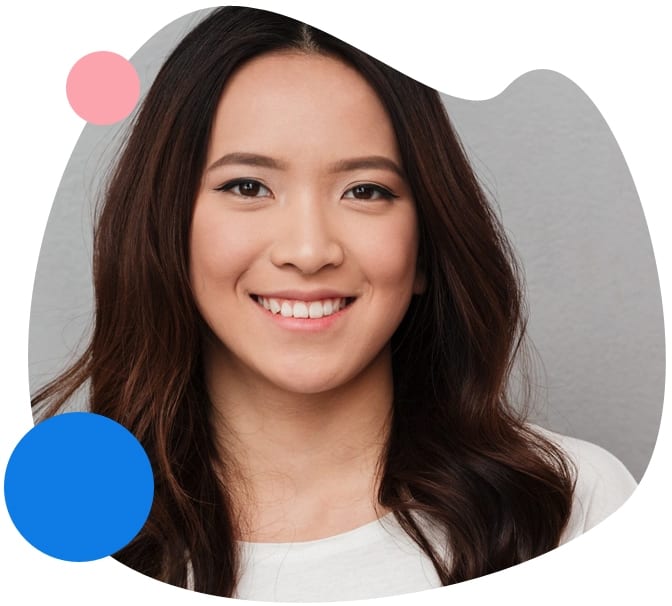 "My daughter took Higher Chinese with the help of Mr. Ben and FamilyTutor. I initially thought it was fine for her to be getting average scores in her exams. Her goal is to attend her dream school and she is required to have excellent grades in all of her subjects. Mr. Ben put in a great effort to help her with the subject and patiently reviewed her practice papers, so she knew what she was doing wrong or what she needed to improve in. Hopefully, Mr. Ben can follow through with her Higher Chinese in the future and continue to help my daughter improve her PSLE grades. Thank you, Mr. Ben and FamilyTutor for making my daughter's dreams come true."
"Hi FamilyTutor! I just want to thank you for helping me find a good and reputable tutor to help teach me basic conversational skills so I could adapt in Singapore easier. With the recent move, I was greatly troubled with the possible language barrier as I did not speak Chinese. I needed to learn as soon as possible. Online websites and apps were no good as they left me in doubt of my pronunciations and can be sometimes confusing. But FamilyTutor recommended Ms. Lim, who was extremely talented in the language and patient with her students, worked long and hard to help me improve my basic conversational skills. Thank you, Ms. Lim, for helping increase my confidence in using Chinese."
"Speaking and writing in Chinese has always been a struggle for me. With the help of FamilyTutor, I was able to hire a committed and patient tutor to help me get through this struggle. Ms. Angeline was dedicated Chinese tutor. She helped me in my Chinese and recommended various stories and even dramas that could help me improve my fluency and understanding of the language. With her help and constant support, I was able to handle the rigorous IB curriculum and I am extremely satisfied with my grades. Thank you FamilyTutor and Ms. Angeline for your support."
"FamilyTutor is a huge help for a struggling student like me in Chinese. They recommended an amazing tutor in the form of Mr. Benson Lim, who was extremely patient and helped me improve so much especially in speaking and writing.. I always got D's in my paper and was not eligible to take the HCL course in Secondary School thus had to stick to H1 Chinese in JC. Without his help, I know I could not have jumped to an A in my final exam. I am so grateful for his consistent help and devotion. Thank you for all those tricks and practice sessions Mr. Benson Lim and thank you FamilyTutor for connecting us!"
The #1 Chinese Home Tuition Agency in Singapore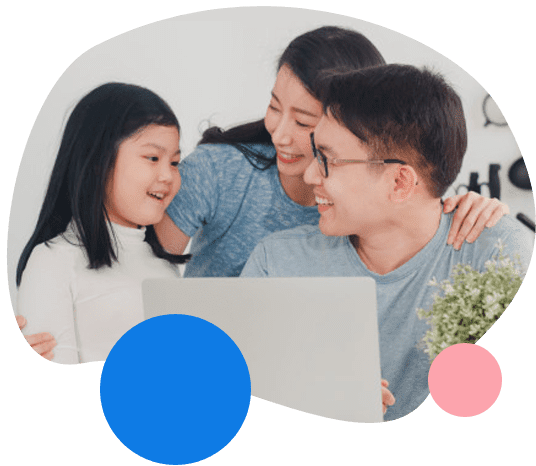 FamilyTutor is well known for having a range of talented and experienced tutors who can help your child master and perfect his speaking, writing, and listening skills in Chinese. Therefore, we work hard to recommend tutors according to our client's requests. Our MOE tutors are trained to teach Chinese to their student's according to the given syllabus. Whereas our part-time tutors and full-time tutors have exemplary qualifications in the given subject thus proving them capable of teaching your child and enhancing their fluency and understanding of Chinese. Aside from this, with the help of our tutors many of our agencies past clients have seen immense improvements in their grades and general knowledge. Request for a tutor from our agency today and brighten your child's future!
According to today online, learning and speaking Chinese can enhance a student's opportunities in later life. As the world is progressing, China is becoming more and more economically inclined, therefore learning Chinese's can allow a student to opt for high-paying options as well as be able to study in good universities. So, start before it is too late, hire a Chinese tutor from FamilyTutor and enhance your fluency in the subject.
More Home Tuition Resources From Our Blog

As it's important for students to have time outside academics, it's also important for tutors so they can also become better individuals that their students will love.
Read More »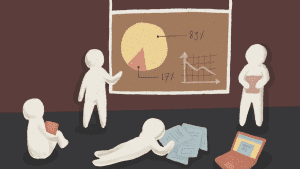 It also helps tutors to make their math classes more fun and exciting. In this article, we'll talk about some tips for new and seasoned home tutors to make their math classes more fun.
Read More »
If you tend to fall asleep during your classes, fear not. We have gathered some tips to help you stay awake during class and avoid this problem.
Read More »