Science Tuition
Looking For A Dependable Science Home Tutor in Singapore?

FamilyTutor Got You Covered!
Most Family-Oriented Home Tutors
Zero Agency Fee
Featured on Straits Times & Channel 8
Every Student In Good Hands
Highest Level Of Satisfaction
We Follow MOE's COVID-19 Safe Management Measures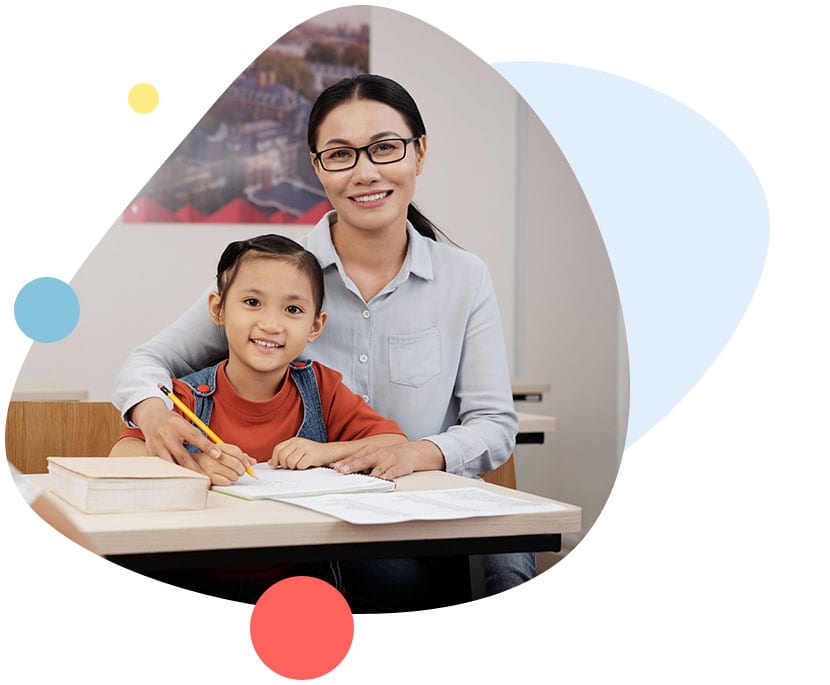 FamilyTutor's Commitment to Our Students


Expert 1-to-1 Science Tuition Lessons With Sole Focus and Attention to Student's Progress and Development

Customized Science Learning Schedule for Student's Needs In the Convenience and Safety Of Your Home

Increase in Interest and Easier Understanding of Complicated Topics and Concepts in Science

Achieve Great Results in Academics and Reach Desired Grades in Science

Access to Useful Supplementary Science Learning Guides and Materials, and Practice Exam Papers

Clear and Concise Explanations and Helpful Tips From Our Pool of 10,000+ Science Tutors Quality Science Tutors
FamilyTutor Improvement
Track Record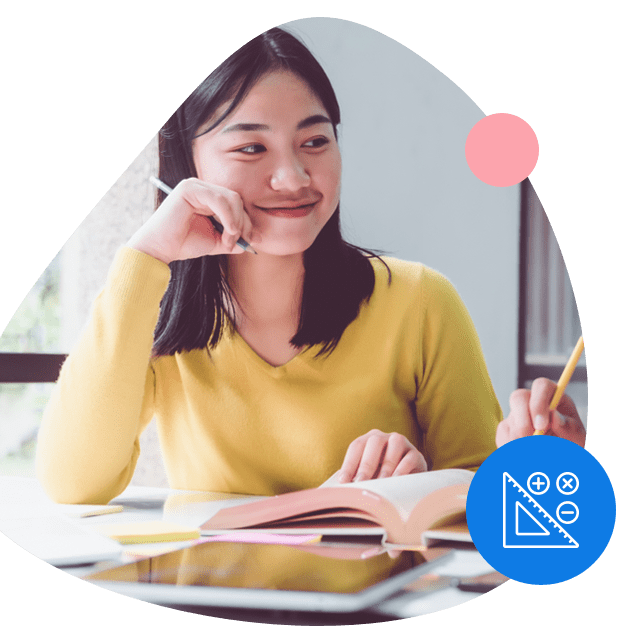 Age Group

Type Of Subject

Grade Before Hiring FamilyTutor

After Hiring FamilyTutor For...

Average Grade Improvement: -
| | |
| --- | --- |
| Age Group | |
| Type Of Subject | |
| Grade Before Hiring FamilyTutor | |
| After Hiring FamilyTutor For... | |
| Average Grade Improvement: | - |
Google Verified Home Tuition Agency in Singapore
Singapore Home Tuition Market Rate

| | Part-Time Tutor | Full-Time Tutor | NIE-Trained/School Teacher |
| --- | --- | --- | --- |
| N1 - K2 | $20-$25/hr | $30-$40/hr | $50-$60/hr |
| P1 - P3 | $25-$30/hr | $35-$50/hr | $55-$60/hr |
| P4 - P6 | $25-$40/hr | $35-$55/hr | $60-$80/hr |
| Sec 1 - Sec 2 | $30-$40/hr | $35-$60/hr | $65-$90/hr |
| Sec 3 - Sec 5 | $35-$45/hr | $40-$65/hr | $70-$90/hr |
| JC1 - JC2 | $50-$60/hr | $55-$80/hr | $80-$120/hr |
| IB Grade 1-6 | $30-$45/hr | $35-$60/hr | $70-$120/hr |
| IB Grade 7-10 | $35-$50/hr | $40-$70/hr | $75-$120/hr |
| IB Grade 11-12 (Diploma) | $60-$70/hr | $65-$100/hr | $85-$120/hr |
| IGCSE 7-11 | $30-$50/hr | $40-$65/hr | $70-$120/hr |
| Adult Classes | $40-$50/hr | $50-$70/hr | - |
| Diploma / University | $60-$80/hr | $80-$120/hr | - |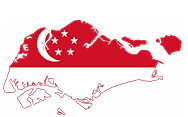 We have sent our carefully selected home tutors to all housing districts in Singapore.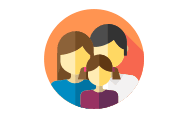 We have served many families while ensuring that they got the tutor they deserved.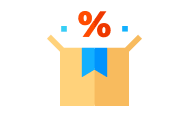 We have offered home tuition for all levels and subjects to many students in Singapore.
We Collaborate With Graduate Or Undergraduate Tutors Of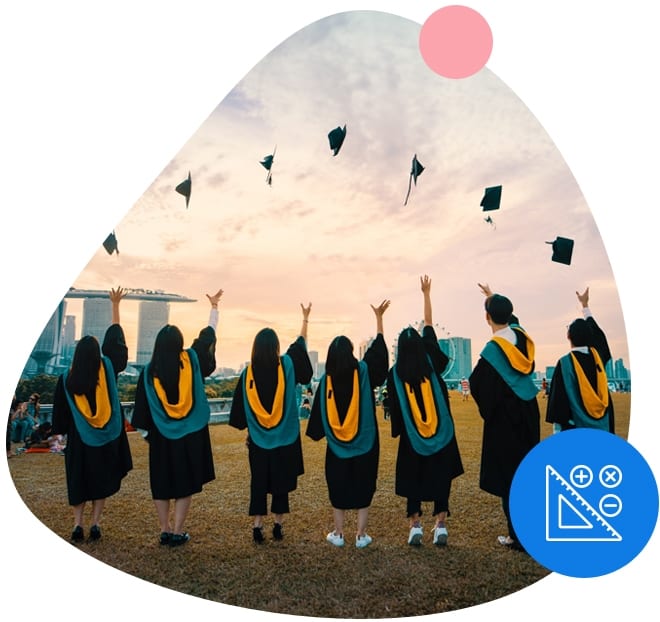 Too Busy? Not Sure What To Expect From A Home Tuition? Let Us Contact You Instead!
Science students lack proper understanding of Physics, Chemistry, and Biology concepts. Students often find it challenging to solve Science-based problems.
They often face difficulties balancing equations.
They lack effective memorization techniques when dealing with many concepts.
Students fail to understand the laws and concepts in their subjects hence cannot conduct proper solutions. Science students often face difficulty in performing practical and calculating the proper data.
They feel challenged when handling large amounts of data given in a question. They struggle to effectively analyze and use the data given to solve the problem and fail to explain various concepts efficiently, sometimes even lack the understanding of their corresponding models.
Students are often confused about the principles in their syllabus as well as lack the proper understanding to apply the concepts to real-world problems.
They often lack important keywords and phrases in their answer which therefore compromise their marks. They struggle to read and understand questions as well as use effective answering techniques to acquire proper marks. Students often fail to finish their paper due to the absence of effective exam strategies.
Many students are unclear about data booklets and how to efficiently use them in the paper.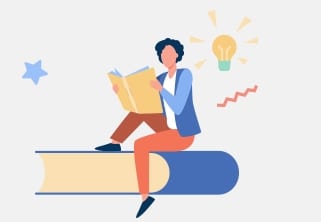 Road Bumps Faced By Science Students in Singapore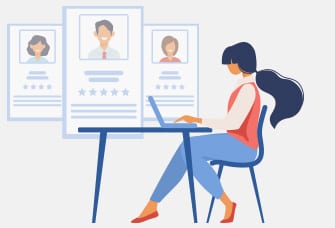 Advantages of Hiring a Science Home Tutor
Benefits of Engaging Chinese Home Tuition
Focused Tuition on Student's Improvement and Progress
Often times in their school lessons, students cannot speak up about their problems or doubts about the fear of being ridiculed by fellow peers. However, with private tuitions, students are provided with the undivided attention from their tutors hence clearing any misconceptions they may have on the spot. This consistent help is given according to a personalized schedule developed by the tutor himself. The schedule is designed to improve the student's weaknesses and ensure that he is taught all concepts according to his own learning style.
Improve Confidence and Ability to Ask Thought-Provoking Questions
With consistent help and improvements in their Science class, students start to follow up with what is being taught in school. This improvement and understanding of current lessons can give them confidence in their classes to ask and answer questions. Furthermore, this confidence can also encourage them to study and catch up with other subjects and do well in their overall year.
Encourage Interest and Motivation to Learn More
Committed tutors engage and indulge students with practical views of their theoretical concepts as well as fun and interesting facts about them. These can encourage a student to take more interest in the subject as well as be eager to learn more. Furthermore, with interest, students are indirectly motivated to do better in their studies and spend their free time reading and learning more about it. This positive and enthusiastic attitude is very beneficial for a learning child as it encourages them to learn ahead and perform better.
Access to Tutor's Supply of Resources and Learning Materials
When it comes to acquiring and perfecting concepts, one needs to have immense practice in Science before they can effortlessly practice those very concepts. But the initial guidance is provided by tutors, who not only supply their students with resources and notes which will help in them solidifying their concept but also assist throughout their practice and correct any mistakes that they make. We, at FamilyTutor, engage top-tier tutors who fully support your child throughout their learning process in hopes to perfect all their methods and concepts prior to the examination date.
Comfortable Rapport That Offers Guidance and Advice for Future Choices
It is very critical that the tutor and student have good communication and understanding between them. A closer connection can help the child better understand the concepts being taught as well as allow him to freely inquire about any doubts or problems he may have. Furthermore, with their immense experience, tutors have very professional and helpful advice they can give to children in regards of both their current class as well as future decisions the student has to make i.e. subject combinations, career options etc.
Shortlisting the Best Science Home Tutor For You
What to Expect from These Science Tutors
Training and Credentials in Teaching Science
A trained and experienced tutor is capable of teaching your child as effectively as possible thus it is critical to check a tutor's experience and qualifications in Science before you hire them. There are three types of tutors, MOE & NIE trained tutors are certified and qualified to teach students Science in proper relevance to the given MOE syllabus. However, the part-time and full-time tutors have developed their experiences by teaching the subject to various students as well as their personal experience in qualifying the paper themselves. Hence, it is very important to understand the type of tutor as well as study their qualifications to see whether they are capable or not to teach your child. We, at FamilyTutor agency, provide detailed profiles for all tutors we recommend. We ease your selection process by giving in extreme detail the type of tutor as well as their relevant grades in the requested area.
Provide Targeted Lessons to Help Overcome Student's Weaknesses
Tutors, with their experience and training, can easily identify the weaknesses and strengths of students within the first few lessons. It is an important quality to have in your hired tutor since with the identified weaknesses, a tutor can simply design a personalized plan which would best suit the student and improve his learning gaps. Our agency's Science private tutors are trained and capable of identifying your child's mistakes and weaknesses and devising effective methods which would considerably improve their step backs.
Experience in Teaching Students of Similar Levels
Science is a core subject taught throughout all levels of the Singaporean education system, thus many tutors begin to teach multiple levels to students which may not necessarily be bad but rather time-wasting because the child needs to ace the given level first. Therefore, finding a tutor having experience teaching the same level is more beneficial for your child's education as the tutor would know how to teach according to the given content. Furthermore, tutors having experience teaching children of the same levels will be well-aware of the mistakes that students make and how to rectify them. In addition to this, tutors can teach students how to use effective answering strategies such as keywords and phrases which will reward them the maximum marks.
Keeping Up and Use of the Most Recent Syllabus
A good tutor is up to date with the current MOE syllabus and its yearly alterations and does good to adapt to these changes so they can further teach their students accordingly. Furthermore, a tutor should be well-versed in the new examination and syllabus changes made once the MOE syllabus is updated. Furthermore, they should be able to develop certain techniques to teach the new content as well as master the examinations. Thus, it is very important to gauge at a tutors experience and qualifications and test whether he knows how to best prepare your child for his exams.
Access to Additional Learning Materials & Resources
With years of experience, tutors come to acquire and accumulate a large resource bank, filled with practice questions, exam papers, notes and concise mind maps. All these resources are very beneficial for students in their practice of the questions and concepts as well as their memorization and revision in the last few months. Hence, an important characteristic to look for in tutors you are hiring should be their ability to access and provide these resources.
Passion and Commitment to Help Students Improve
Passionate tutors are very beneficial for your child and their education, ones who devoted and committed to teaching your child as well as passionate about the subject in their own right. Their passion and interest slowly transfer to your child's and hence his interest to further study the subject in great detail. Furthermore, tutors who are devoted will consistently provide your children help regardless of whether the question arises in the scheduled time. It should also be noted most devoted teachers can easily build a good relationship with your child and hence allowing them to freely ask and answer questions in their lessons. This commitment can also turn into long term, from teaching your child for only a year, their tutors sometimes commit long term to your child's education. We understand that passionate and committed teachers are hard to come to buy thus we at FamilyTutor agency aim to provide effective communication between the client and the tutor so you can gauge the trait for yourself. We give our clients the privilege to interview our tutors as many times he wishes and to place forth their expectations, this can all be done before finalizing the tuition arrangements.
Recommendations and Reviews from Previous Students
The top Science private tutors of Singapore would have obviously collected multiple testimonials from previous clients and students. These testimonials can highlight their strengths and capabilities. Furthermore, with reference to multiple recommendations and positive feedbacks, new clients are ensured of their abilities to improve your child's grade as well as how safe they are to engage for home tuition. We at FamilyTutor agency provide testimonials of all our recommended tutors to guarantee that you are hiring a trustworthy and expert tutor for your child's education.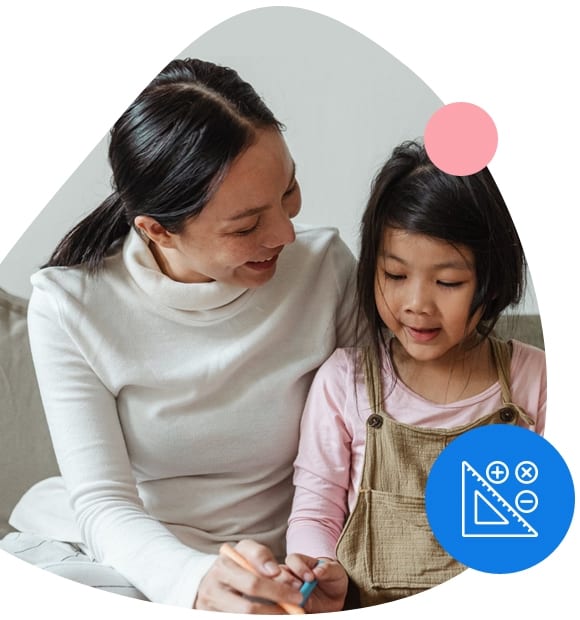 Why Hire a Science Home Tutor?
There are different courses students can take in their further education varying from Science, art, or hybrid. If a student wishes to select the Science stream for his further education, he must have a good understanding of scientific concepts before the time comes. Doing well and excelling in Science subjects can be made easier with hiring a private Science tutor for your child. This will give him the chance to perfect the concept and establish a stronghold over the subject before he begins his later education. It should also be noted that students going into the art stream will also require the concept of Science since they administer what happens in our everyday lives.
Diploma programs in the university such as medical, engineering and Science consider a student's past Science grades very highly, thus, to enter such programs a student needs to have good grades in secondary school and junior college. Furthermore, these programs also teach deeper concepts of Science hence a student should have solid concepts from their education prior to entering university.
Since the syllabus of the Singaporean education system is interlinked within its various levels, students need to concentrate on their core subjects in order to achieve good grades when deeper content is taught at a higher level. Thus, hiring a private Science tutor as early as possible will ensure that a student develops solid concepts and doesn't hold any misconceptions in the future.
Science, with its expansive syllabus and content, is filled with various laws and concepts that students struggle to understand. This lack of understanding of the concept further affects a student's ability to apply it during calculations. However, hiring a Science tutor can help students solidify and understand their concepts well along with helping them practice various methods to apply when solving problems.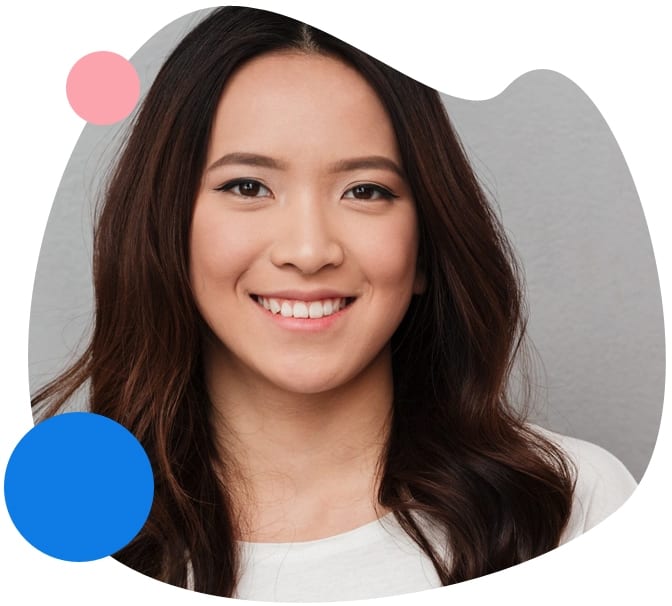 Best Science Home Tuition in Singapore
Enjoy Science Tuition at the convenience of your home today. FamilyTutor provides Science Home Tuition all across Singapore. Learn in a safe & comfortable environment today with us!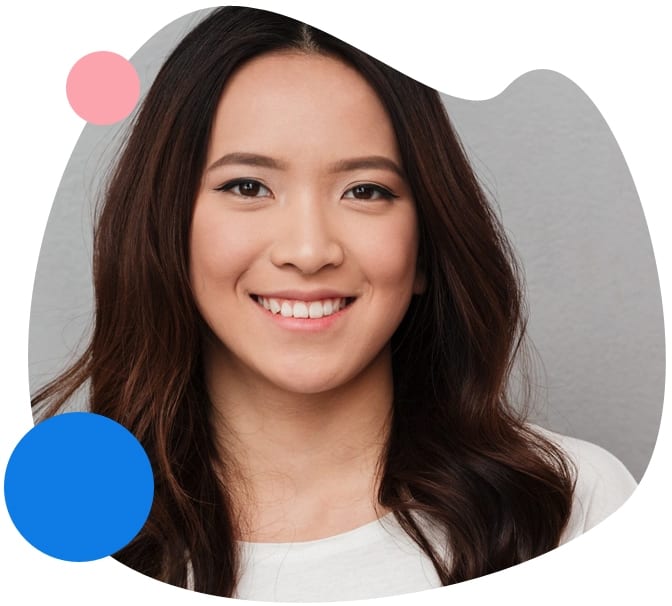 "I hired the services of Ms. Cherry with the help of FamilyTutor agency. She showed her impressive professionalism and commitment, from providing detailed, engaging lessons for my child as well as answering his questions even after their designated hours. She is an amazing tutor. Furthermore, I can see an immense change in my son's attitude towards his lessons, his commitment to finishing the homework she assigns as well as his improving grades. I am eternally grateful to FamilyTutor agency as well as Ms. Cherry for consistently providing help and updating me about his progress along with telling how I can best help my son. Thank you!"
"My experience with FamilyTutor agency was great, they were supportive and helpful when I wished to hire a tutor for my daughter. They took all my requests into consideration and recommended experienced and qualified tutors for my daughter. I hired Mr. Edward with the agency's full support of my detailed requests. I have seen his impact on my daughter's grades, his teaching is simple yet effective. He teaches all concepts in a way that my daughter can easily grasp them. I would like to thank FamilyTutor and Mr. Edward for his huge commitment to my daughter's education!"
"My daughter used to score A's in her Science classes but in entering P6 her grades dropped to B's. I turned to FamilyTutor agency to hire a Science tutor for her. They recommended Mr. Levi, who has not only helped my daughter improve in her Science but increased her confidence in both exams and herself. My daughter, with Mr. Levi's help, has managed to score an A* in her PSLE. Eternally grateful and thankful to FamilyTutor for their unfailing support."
"Hi, FamilyTutor! I wanted to thank you for helping me in finding a Science tutor for my son. I was very worried about his first year of secondary school since my son has never been good at Science. Hiring Ms. Elaine was a great idea, she was committed and hardworking and improved my son's failing grade to a B3. Thank you, Ms. Elaine, for being extremely patient with my son and explaining to him all concepts very well."
The #1 Science Home Tuition Agency in Singapore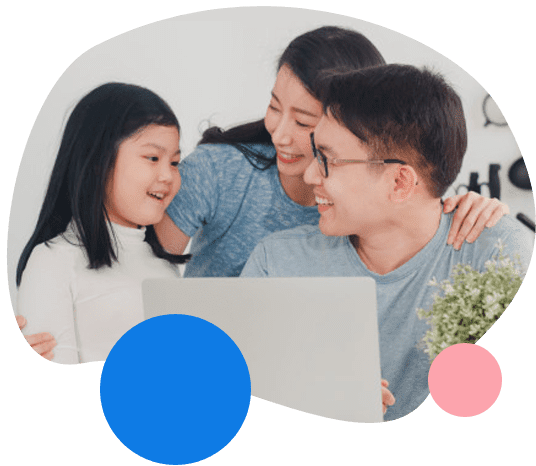 FamilyTutor engages and provides high quality and experienced Science private tutors to students on multiple levels. These tutors are qualified and trained in identifying a child's weaknesses and develop strategic plans which would improve them. Furthermore, our tutors are devoted and committed to helping children learn various scientific concepts according to their own learning style. It should be noted that we recommend MOE & NIE certified tutors who are specially trained to teach students the subject with reference to the MOE syllabus and the examination criteria. Furthermore, we also select experienced part-time and full-time tutors who have excellent grades in the Science subjects that you have requested thus ensuring their ability to teach your child the correct concepts as well as advise them of certain tricks which will give them the maximum marks. I would also like to bring to your attention our many Science private tutors who have shown amazing results in their past students. Request one of our tutors from FamilyTutor agency today and brighten your child's future education!!
The importance of the subject was highlighted by our Prime Minister Lee Hsien. He spoke of how these jobs are important for small countries like Singapore, where technological advancements can help a country prosper and not succumb to its limited resources. Hence a basic understanding of Science is very important and encouraged. Contact our hospitable team today and brighten your countries and your child's future.
More Home Tuition Resources From Our Blog

As it's important for students to have time outside academics, it's also important for tutors so they can also become better individuals that their students will love.
Read More »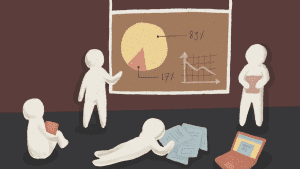 It also helps tutors to make their math classes more fun and exciting. In this article, we'll talk about some tips for new and seasoned home tutors to make their math classes more fun.
Read More »
If you tend to fall asleep during your classes, fear not. We have gathered some tips to help you stay awake during class and avoid this problem.
Read More »