On A Hunt For The Perfect Preschool Private Home Tuition Teachers In Singapore?

FamilyTutor Got You Covered!
Most Family-Oriented Home Tutors
Zero Agency Fee
Every Student In Good Hands
Highest Level Of Satisfaction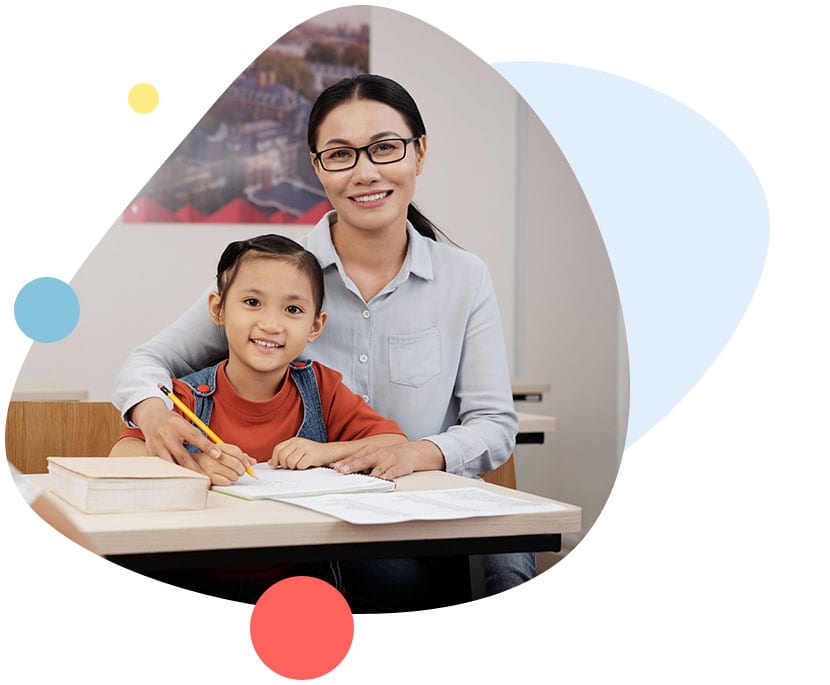 FamilyTutor's Commitment to Our Students


Learn 1-to-1 Preschool Tuition Following the MOE Nurturing Early Learners (NEL) Framework in the Comfort and Safety of Your Home

Encouraging Proactive and Outside-the-Box Learning and Building Passion and Confidence

Fun And Engaging Tuition Aimed to Develop Your Child's Interest in Learning From Our Database of 8,000+ Experienced Preschool Tutors

Building Good Foundation on Fundamental Skills in English, Mother Tongue, and Maths

Nurturing and Enhancing Literacy and Numeracy Skills such as Phonics and Basic Counting

Preschool Tuition Aimed At Fostering Your Child's Curiosity, Thinking, and Reasoning Skills
FamilyTutor Improvement
Track Record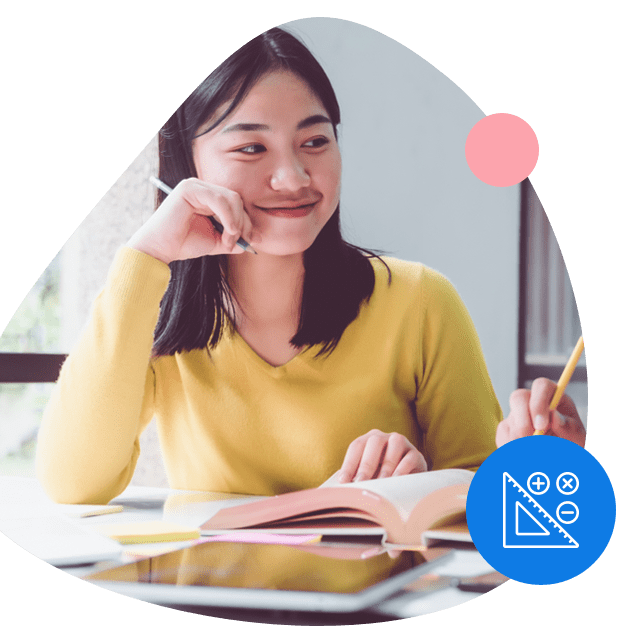 Age Group

Type Of Subject

Grade Before Hiring FamilyTutor

After Hiring FamilyTutor For...

Average Grade Improvement: -
| | |
| --- | --- |
| Age Group | |
| Type Of Subject | |
| Grade Before Hiring FamilyTutor | |
| After Hiring FamilyTutor For... | |
| Average Grade Improvement: | - |
Google Verified Home Tuition Agency in Singapore
Singapore Home Tuition Market Rate

| | Part-Time Tutor | Full-Time Tutor | NIE-Trained/School Teacher |
| --- | --- | --- | --- |
| N1 - K2 | $20-$25/hr | $30-$40/hr | $50-$60/hr |
| P1 - P3 | $25-$30/hr | $35-$50/hr | $55-$60/hr |
| P4 - P6 | $25-$40/hr | $35-$55/hr | $60-$80/hr |
| Sec 1 - Sec 2 | $30-$40/hr | $35-$60/hr | $65-$90/hr |
| Sec 3 - Sec 5 | $35-$45/hr | $40-$65/hr | $70-$90/hr |
| JC1 - JC2 | $50-$60/hr | $55-$80/hr | $80-$120/hr |
| IB Grade 1-6 | $30-$45/hr | $35-$60/hr | $70-$120/hr |
| IB Grade 7-10 | $35-$50/hr | $40-$70/hr | $75-$120/hr |
| IB Grade 11-12 (Diploma) | $60-$70/hr | $65-$100/hr | $85-$120/hr |
| IGCSE 7-11 | $30-$50/hr | $40-$65/hr | $70-$120/hr |
| Adult Classes | $40-$50/hr | $50-$70/hr | - |
| Diploma / University | $60-$80/hr | $80-$120/hr | - |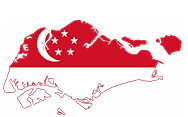 We have sent our carefully selected home tutors to all housing districts in Singapore.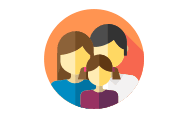 We have served many families while ensuring that they got the tutor they deserved.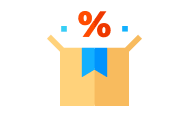 We have offered home tuition for all levels and subjects to many students in Singapore.
We Collaborate With Graduate Or Undergraduate Tutors Of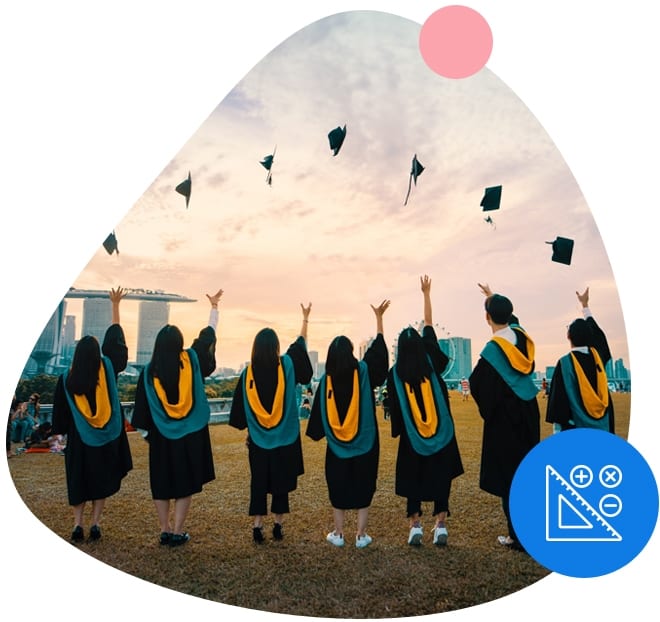 Too Busy? Not Sure What To Expect From A Home Tuition? Let Us Contact You Instead!
Children in their pre-school years often have shorter attention spans during their classes.
Pre-school students do not have much interest in their main subjects i.e. Math, Mother Tongue, and English. They often face problems grasping the basic skills needed for English and Mathematics.
Pre-school students are easily distracted by games and television shows.
Smaller children have difficulty in speaking up and asking for help. Due to the lack of proper social skills, they often feel challenged when speaking to people outside their inner circle.
Due to the inability to grasp basic fundamentals of each of their subjects, graduating, and adapting to a higher grade becomes challenging.
With improper and inconsistent help, they fail to keep up with their lessons.
Other qualities such as creativity and reasoning are not considered important and thus, their development and usage becomes limited.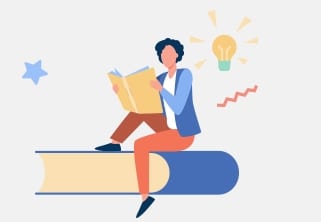 Road Bumps Faced By Preschool Students in Singapore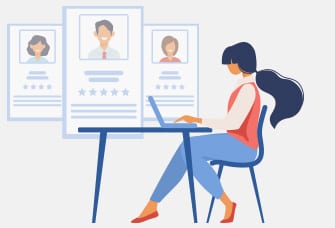 Advantages of Hiring a Preschool Home Tutor
Benefits of Engaging Chinese Home Tuition
Engaging Lessons Guaranteed to Hold Student's Interest
It is no secret that young children are full of energy and fun, thus it becomes hard to sit them down and teach them a particular thing. However, our tutors make use of effective yet fun techniques to keep the little ones both engaged and joyful in the lesson.
Encourage Curiosity and Discovery and Inquiry Style Learning
The ages between 3 and 5 years are where children develop most of their learning habits. To entail a sharp and curious interest in their further studies, students must develop the habit to observe and question what is around them. With the fun and engaging lessons provided by home tutors, students will be encouraged to observe more deeply.
Develop Confidence in Speaking Up and Build Strong Social Skills
Pre-school home tuition will give your child an exposure of talking to new and unfamiliar people. This could lead to the child developing their social skills and learn how to converse with other peers and teachers. Hence, private tuition can ensure that your child develops the ability to speak up and speak out in their lessons or any other situations.
Focus and Concentration in Developing Basic Literacy and Numeracy Skills
Basic skills for both English and Mathematics are very critical for a child's education, this could include reading, writing as well as multiple numerical skills they will need for solving math problems. We, at FamilyTutor ensure that our tutors have great experience with teaching young kids these very skills. Furthermore, our tutors are quite adamant on helping students develop these skills, so they are more than prepared for their transition to higher grades.
Strengthening Fundamental Skills for Easy Transition to Higher Learning
In pre-school, students learn the very foundations and skills they will be practicing in Primary school. But to ensure a smooth and easy transition from Pre-school to Primary school, it is critical that students can effortlessly use and practice those skills. Therefore, to build solid foundations for English, Math and Mother tongue, hiring a home tutor would be a great investment for your child's primary education.
Shortlisting the Best Preschool Home Tutor For You
What to Expect from These Preschool Tutors
Effective Teaching Styles and Methods Fit for a Preschool Student
It is no secret that children studying in pre-school are active and enthusiastic, to get them to sit down and concentrate on a particular task can be very challenging for most teachers and parents. Therefore, when looking for a pre-school tutor for your child, it is very critical that the tutor can be patient with your child and his antics as well as get him to calm down and focus on the lesson being taught. Furthermore, it is also important that the hired tutor is able to indulge the student they are teaching. We at FamilyTutor, recommend and select the best Pre-school tutors as per your requirements. Our tutors adapt multiple strategies which are great for engaging their short attention spans. Furthermore, the profiles of all tutors recommended to you are given in great detail, so you can gauge and select carefully as per your child's personality. We at FamilyTutor, wish to provide you quality service which is why we let you meet the tutor a few times before you follow through with the hiring procedure.
Prepare Students for an Easy Transition to Primary School
The transition from Pre-school to Primary school can be quite daunting, especially for young children. The workload increases and adapting to it becomes difficult if they do not remember the basic concepts and skills that they learnt in Pre-school i.e. phonics, alphabets, reading, writing and various numeric skills. However, a pre-school tutor can be of great help from helping them learn these basic foundations as well as helping them adapt good learning habits at an earlier age. This will ensure that a child is prepared for the difficult content posed in Primary school as well as making sure that the child is interested in his future studies. We at FamilyTutor ensure that your child has a smooth transition from Pre-school to Primary school by providing experienced and qualified tutors for your child's pre-school education. The tutors we recommend not only have experience with teaching young children but can also teach Primary school students. By providing an experienced tutor, you can considerably relax as your child's future is in safe hands. Therefore, to effectively provide this service we display each tutors qualifications and experiences within the tutor's profile, which would immensely help with your selection process.
Commitment to Teaching Preschool Students Long Term
Most Pre-school teachers are also experienced in teaching primary school students. A good condition to place when hiring a Pre-school tutor is checking their commitment to the student on a long-term basis, as in their willingness to continue teaching the child at a higher grade. Furthermore, having the same primary school and pre-school teacher can prove to be quite beneficial for your child as the tutor now fully understands how best to teach your child as well as remove any weaknesses he may have. FamilyTutor caters tutors with multiple levels of expertise all of which we provide in the tutor's profile for the clients ease. If you do find a tutor willing and able to follow through with your child's Primary school education, it would be a great investment for your child's education.
Capability in Teaching Preschool Students Effectively
It is very important to hire a tutor who is capable of not only engaging the student but also teaching him the right concepts. This can be ensured through proper qualifications and grades in the respected subjects. We at FamilyTutor engage and recommend three types of tutors, NIE and MOE certified, part –time and full-time tutors. Each of these have different experience levels and qualifications. However, part-time, and full-time tutors have built their experience by teaching primary school and pre-school students. FamilyTutor service recommends all 3 types of tutors, whose experiences and qualifications are listed in their profiles along with their relevant grades in the requested subjects. We provide you great detail so you can carefully choose the type of the tutor along with his qualifications as per your and your child's needs.
Application and Keeping Up with the MOE Nurturing Early Learners Curriculum
Preschool education is an integral part of a student's education, it focuses on comprehensive development in all areas. To ensure this, a tutor must know the MOE nurturing early curriculum. This curriculum includes objectives and goals that a student must establish in his pre-school years. Furthermore, since there are no examinations held for pre-school students, it is very critical that their tutor helps students fulfills all objectives set in the curriculum so the child can easily transition to a higher form of education i.e. primary school. We at FamilyTutor provide tutors according to your requirements. Along with supplying detailed tutor profiles so you can gauge and select the tutor you need; we also give you the chance to interview selected tutors so your needs are effectively displayed.
Prior Experience in Teaching Preschool Students
Teaching Pre-school students is very differently from teaching those of other levels, hence hiring a tutor with the right experience is very critical for these ages. Pre-school tutors need to have patience and multiple fun and indulging activities to effectively teach the child, this can only come from current or past experience. FamilyTutor recommends tutors who have efficient qualifications and experience in teaching Pre-school students. Furthermore, we aim to select the best Pre-school tutors who have either prior or current experience in teaching students with lower attention spans.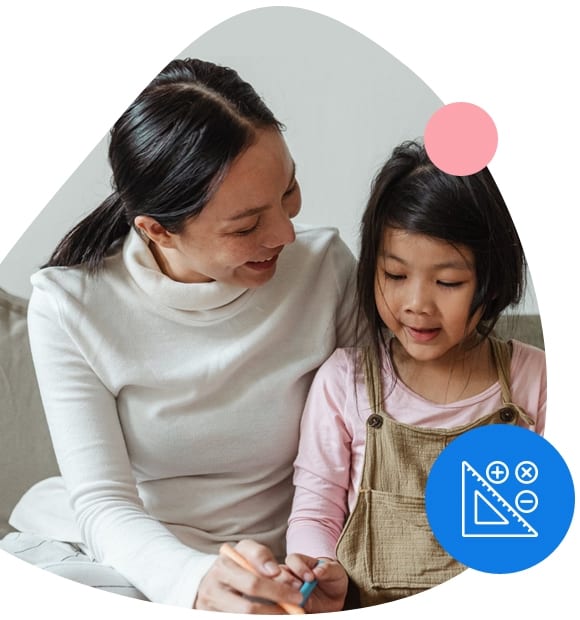 Why Hire a Preschool Home Tutor?
The ages of 3 – 5 are very critical for young children as they develop most of their habits, skills and other qualities during this time. With pre-school tuition, parents are ensured that their children are acquiring the best learning habits and skills which indirectly groom them for both their future education as well as in life.
To ensure a smoother transition from Pre-school to primary school, it is critical that students develop basic mathematics and literacy skills which will no doubt help them in primary school education. Pre-school tuition aims to help students fulfil the basic foundations of their studies in turn helping them in their further studies as well as guaranteeing that their future is safeguarded.
Pre-school tuition curiously attaches a child to their studies and everything around them. The tutor helps and teaches students to observe their surroundings and question them thus increasing their passion and interest in their primary school subjects.
Often time's students lose their creative persona while studying in school since other qualities and skills are preferred over creativeness and imagination. Pre-school tuition can guarantee that your child will not lose his creative thinking and will work on over all aspects of his development.
The jump between pre-school and primary school can seem quite fatal to a young child when adapting to the new content and environment. This can be easily lessened with a devoted Pre-school tutor as they can teach the students various skills that they will be tested on in primary school hence decreasing the pressure they face with the transition. Furthermore, pre-school tutors help in developing the social skills of their students, this can also help ease the stress they feel in the new environment.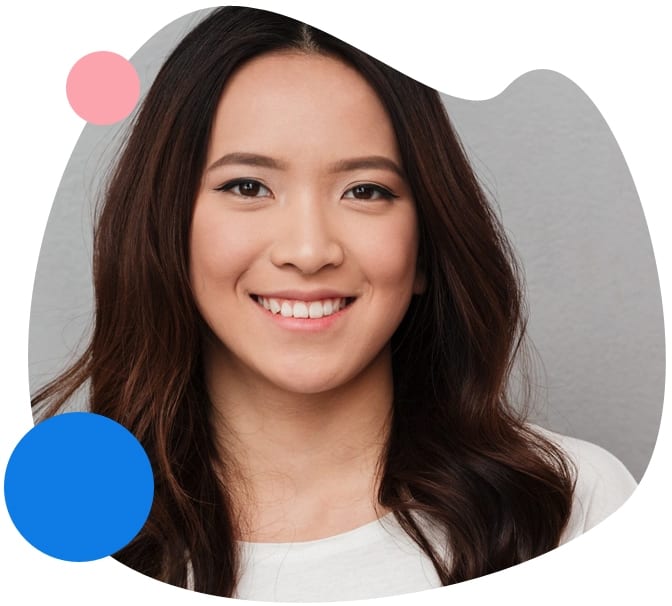 Best Preschool Home Tuition in Singapore
Enjoy Preschool Tuition at the convenience of your home today. FamilyTutor provides Preschool Home Tuition all across Singapore. Learn in a safe & comfortable environment today with us!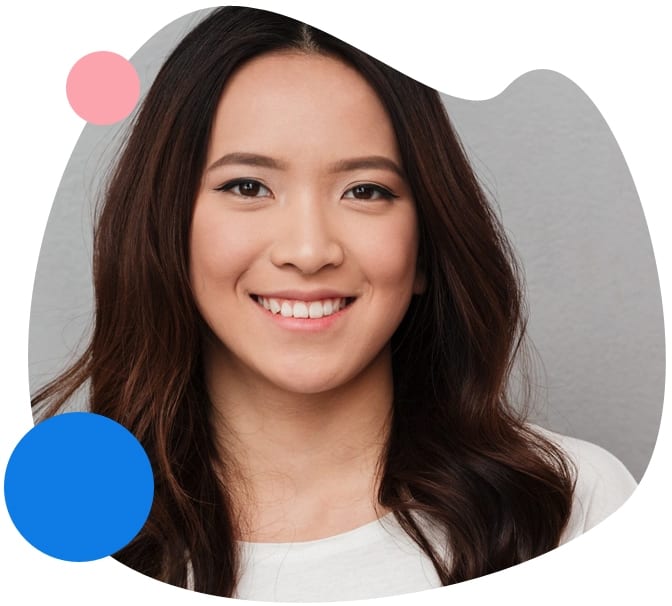 "I had hired Mr. Artie through FamilyTutor. He was a perfect fit for my energetic son. He was patient and indulged him with fun and playful lessons, while still keeping him focused and open to learning more. On multiple occasions, he would bring flash cards and various other materials through which he taught my little boy new vocabulary, phonics and alphabets. I am very grateful to FamilyTutor for providing an experienced and patient teacher. My son has improved in various aspects of his early education. Furthermore, I wish to continue hiring Mr. Artie as his expertise also broaden to teaching primary school children as well."
"I've had a very positive experience with FamilyTutor while I was looking to hire a home tutor for my 5-year-old son. The agency thoroughly considered all my requirements, explained in detail the process of hiring a tutor, as well as its various stages. They gave me a wide selection of suitable tutors for my son, one of which I have hired and fits all of my child's needs. Through the agency, my son has become quite comfortable with this tutor and immensely enjoys learning with him. Thank you FamilyTutor!!"
"FamilyTutor proved be a great service when I needed to hire a tutor for my daughter who was consistently facing difficulties in her lessons. The agency came through and recommended many experienced tutors as per my requirements. All in all, I have successfully hired a qualified preschool tutor to teach my daughter currently and for long term. Thank you FamilyTutor."
The #1 Preschool Home Tuition Agency in Singapore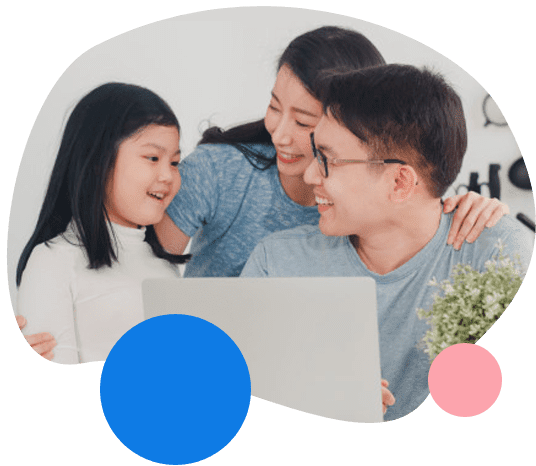 FamilyTutor caters to parent's needs and requirements thus, achieving comprehensive development in a child's early years is the primary objective for the agency. At our agency, we believe a child's transition from Pre-school to Primary school can be eased through an efficient Pre-school tutor. Therefore, we strictly recommend tutors who can patiently teach and engage the student with fun and educating activities in order to develop the important skills he will need throughout his life. Options ranging from MOE tutors to full-time and even part-time tutors, we ensure that you will find a more than capable and fit to your needs tutor for your growing child. Explore our website to find a tutor according to you and your child. Do not waste time in paving a brighter path for your child's education.
Dr. Robyn Anderson, a lecturer of early education believes that there is nothing more critical than a child's preliminary education. A child's pre-school years are very important in his/her comprehensive development and the skills taught in these years aim to cover and enhance all those aspects. Furthermore, she moved on to claim that high quality education plays a very important role in a child's early development. Since pre-school tuition gives the child undivided attention and immense focus on improving all areas related to his education. Hence it proves the importance of hiring a pre-school tutor for your child and FamilyTutor provides this service in the most efficient manner. Contact our team today and we can work together for your child's growth!!
More Home Tuition Resources From Our Blog

As it's important for students to have time outside academics, it's also important for tutors so they can also become better individuals that their students will love.
Read More »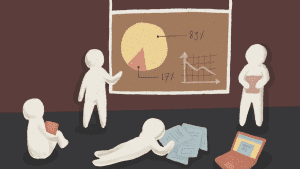 It also helps tutors to make their math classes more fun and exciting. In this article, we'll talk about some tips for new and seasoned home tutors to make their math classes more fun.
Read More »
If you tend to fall asleep during your classes, fear not. We have gathered some tips to help you stay awake during class and avoid this problem.
Read More »