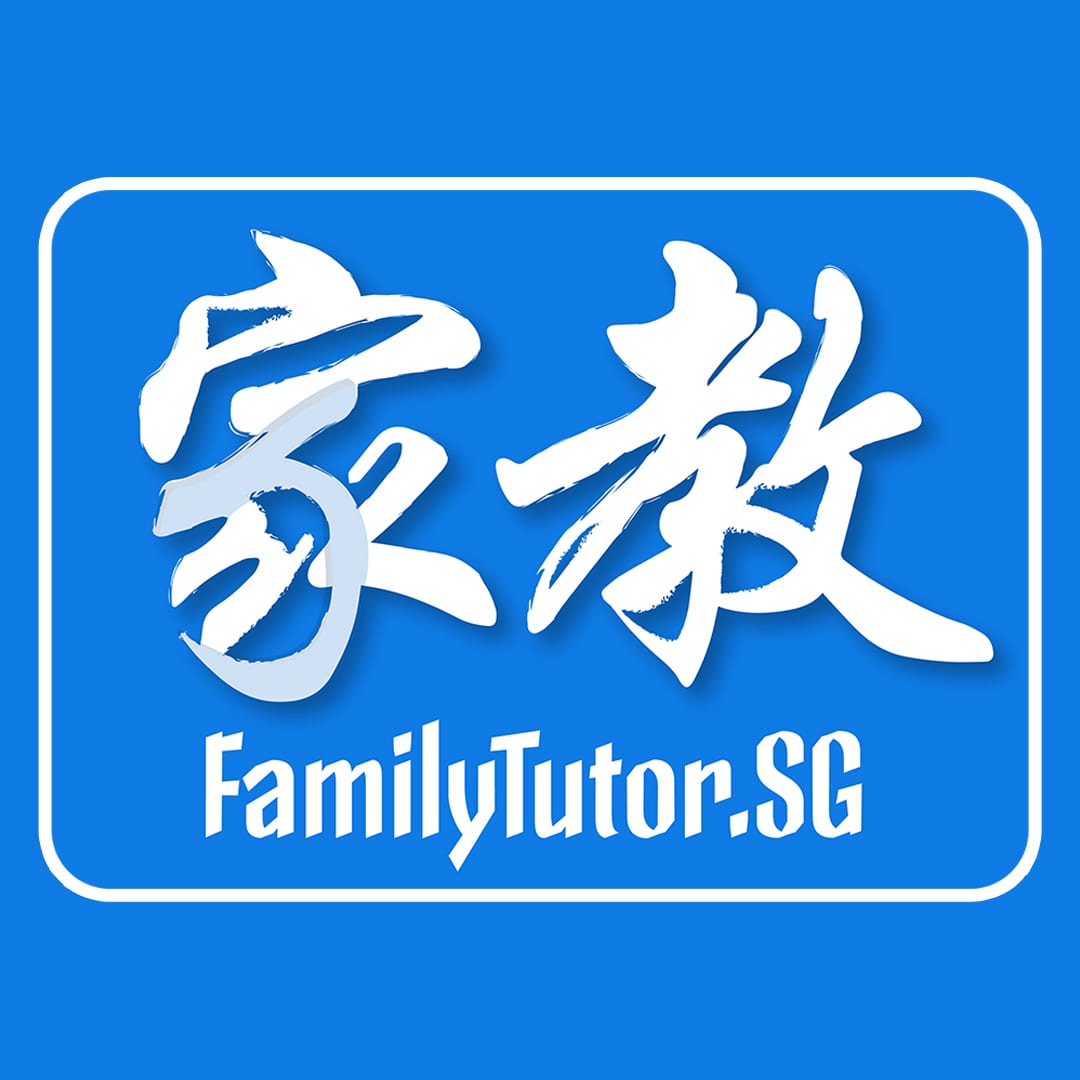 Looking For The Ideal Hindi Private Home Tuition Teachers In Singapore?

FamilyTutor Got You Covered!
Most Family-Oriented Home Tutors
Zero Agency Fee
Every Student In Good Hands
Highest Level Of Satisfaction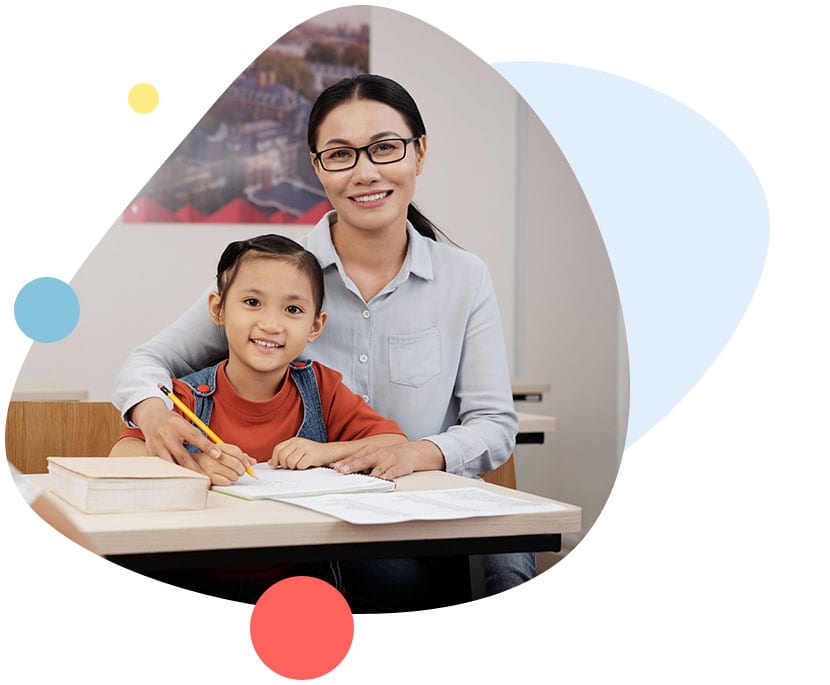 FamilyTutor's Commitment to Our Students


Quality and Concise Discussion For Every Component of the Hindi Language Subject

1 to 1 Hindi Home Tuition Designed to Focus on Student's Learning Needs and Techniques

Access To A Great Deal Of Exercises, Consolidated and Summarized Notes and Past Year Papers From Top Schools

Gain Understanding and Insights To Scoring Better in Hindi, Especially in Writing and Comprehension

Amplified Interest And Motivation in Understanding Hindi As A Subject in the Convenience of Your Home

Improvement in the Use and Writing Comprehension of the  Hindi Language 
FamilyTutor Improvement
Track Record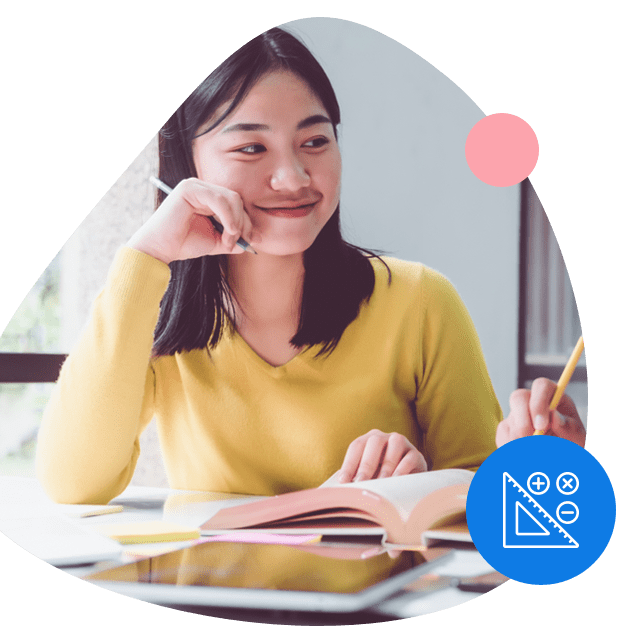 Age Group

Type Of Subject

Grade Before Hiring FamilyTutor

After Hiring FamilyTutor For...

Average Grade Improvement: -
| | |
| --- | --- |
| Age Group | |
| Type Of Subject | |
| Grade Before Hiring FamilyTutor | |
| After Hiring FamilyTutor For... | |
| Average Grade Improvement: | - |
Google Verified Home Tuition Agency in Singapore
Singapore Home Tuition Market Rate

| | Part-Time Tutor | Full-Time Tutor | NIE-Trained/School Teacher |
| --- | --- | --- | --- |
| N1 - K2 | $25-$30 per hour | $35-$40 per hour | $65-$70 per hour |
| P1 - P3 | $25-$35 per hour | $35-$50 per hour | $70-$80 per hour |
| P4 - P6 | $30-$40 per hour | $40-$55 per hour | $75-$90 per hour |
| Sec 1 - Sec 2 | $35-$45 per hour | $45-$60 per hour | $80-$100 per hour |
| Sec 3 - Sec 5 | $40-$50 per hour | $45-$65 per hour | $85-$105 per hour |
| JC1 - JC2 | $50-$60 per hour | $60-$80 per hour | $95-$130 per hour |
| IB Grade 1-6 | $35-$45 per hour | $45-$65 per hour | $70-$125 per hour |
| IB Grade 7-10 | $40-$55 per hour | $55-$75 per hour | $90-$140 per hour |
| IB Grade 11-12 (Diploma) | $60-$70 per hour | $70-$100 per hour | $100-$150 per hour |
| IGCSE 7-11 | $40-$50 per hour | $50-$80 per hour | $100-$150 per hour |
| Adult Classes | $40-$60 per hour | $65-$120 per hour | - |
| Diploma / University | $60-$80 per hour | $80-$150 per hour | - |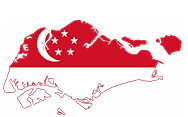 We have sent our carefully selected home tutors to all housing districts in Singapore.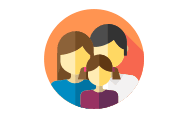 We have served many families while ensuring that they got the tutor they deserved.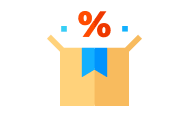 We have offered home tuition for all levels and subjects to many students in Singapore.
We Collaborate With Graduate Or Undergraduate Tutors Of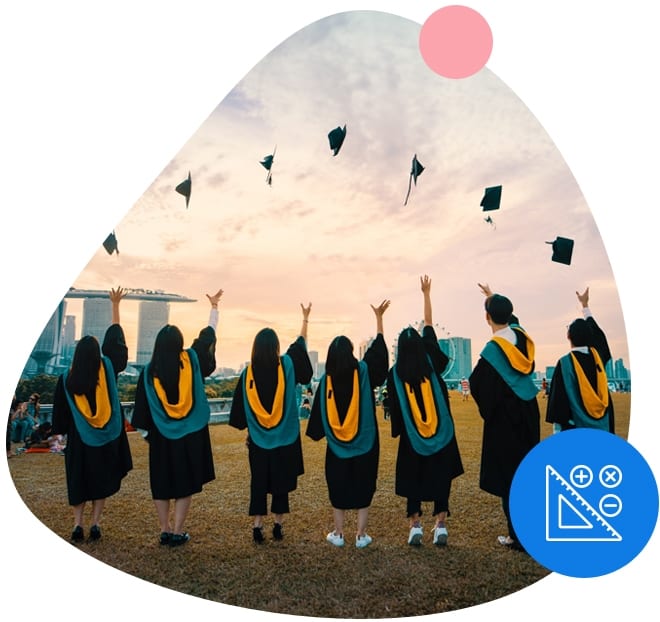 Too Busy? Not Sure What To Expect From A Home Tuition? Let Us Contact You Instead!
Students struggle to find good tutors in Singapore who can help in developing their skills. Most students who do not have as much Indian exposure find it challenging to respond and communicate in Hindi.
They fail to pronounce words correctly. They find it challenging to explain their thoughts about given pictures in their oral exam.
They have trouble understanding and answering questions in their Hindi comprehension. Hindi students often find it challenging to form sentences and use good vocabulary.
Due to lack of practice and command over the language, they fail to structure good essays in their paper. They often cannot find someone to converse with them in Hindi on a daily basis.
Due to ineffective exam strategies, students fail to finish the paper in time.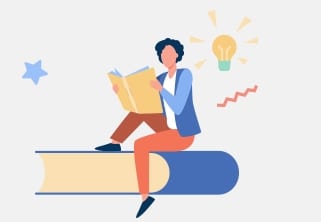 Road Bumps Faced By Hindi Students in Singapore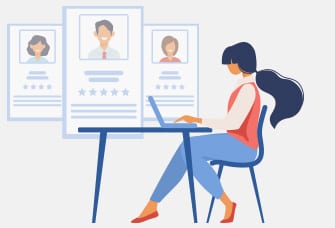 Advantages of Hiring a Hindi Home Tutor
Benefits of Engaging Chinese Home Tuition
Personalized Tuition to Help Student Fluency and Confidence in Communicating in Hindi
In Singapore, only a few students look into studying Hindi, thus reducing the practice given to the students. However, through private tuition, students are given undivided attention which is focused solely on helping the child improve their fluency. Furthermore, tutors also converse with students in Hindi and use Chinese or Malay to explain difficult Hindi words. Through this, students will remember and learn new pronunciations as well as encouraging them to speak more Hindi in and out of the class.
Targeted Hindi Lessons Aiming to Improve Weaknesses From Expert Hindi Tutors
Access to Additional Hindi Notes and Review Practice Papers
Guidance in Selecting Future Education Choices and Achieving Goals
Enriched Understanding and Amplified Interest in Hindi as a Language
Shortlisting the Best Hindi Home Tutor For You
What to Expect from These Hindi Tutors
Commitment and Passion in Teaching Hindi
When looking for tutors, it is critical to hire a tutor who can fully commit to your child. This commitment ensures that they will put in their best to teach your child and help him perfect his weak concepts in the subject. Furthermore, devoted tutors will focus on your child and provide him with whatever he needs, be it someone to converse with to increase fluency or additional material to help practice comprehensions. Furthermore, before you finalize the arrangements it is important to decide on a particular timing for the tuition that both your child and the tutor can abide by. This allows consistent help to be provided to the child and thus creating a comfortable environment where the child is sure his doubts can be cleared and his questions answered. FamilyTutor ensures that there is adequate communication between the potential tutor and the client so issues such as commitment and session timings can be discussed and agreed upon before the tuition is finalized.
Most Updated and Familiar with the Current Hindi Syllabus
Since Hindi is not a very common subject taken in Singapore, the changes made to the syllabus might not be widely known. Therefore, the tutor you hire should have immense knowledge of the Hindi syllabus and be able to incorporate the changes made into their teaching plans. This is to ensure that your child is fully prepped for his paper and can tackle easily tackle the questions that may appear. FamilyTutor works hard to find tutors who are extremely talented and committed to the subject. Therefore, we also list a tutor's qualifications in their tutor profiles so parents can carefully examine their familiarity with the syllabus and their effectiveness in teaching children those very changes.
Access to Supplemental Hindi Learning Resources & Practice Papers
Hindi is not taken by many students in Singapore thus reducing the amounts of practice exercises and revision materials available for them to use. However, private tutors have access to such resources. Therefore, when hiring a tutor for you or your child, you need to be absolutely certain that they can provide you extra help through these resources. Furthermore, tutors often review the past papers their students have attempted, this helps to recognize mistakes a student is making and shows them how to improve them. FamilyTutor understands how important it is to be able to apply the skills you have learnt and perfect them before it is too late. Therefore, we recommend only the best Hindi tutors in Singapore and can pinpoint those who can help you practice and perfect your concepts with the help of additional practice material.
Experience in Teaching Students of Similar Educational Levels
An effective tutor not only has immense knowledge of the subject but also ample experience tutoring students of similar levels. This experience allows them to know and teach the right concept as well as train students to tackle questions that will come in their paper. Therefore, when looking for a tutor, it is important to find one with the appropriate experience. Furthermore, tutors who have good experience teaching students of similar levels come to recognize common mistakes they make as well as difficult concepts, thus preparing them to rectify and help children avoid these mistakes. FamilyTutor engages tutors according to a client's request, therefore if a client requests a tutor for a particular level, FamilyTutor responsibly locates and recommends tutors fit to that criteria. This is to ensure that your child is prepared according to his content and his examination pattern.
Ability to Teach Basic and Fundamental Skills
Many students studying a language fail to score good grades due to their lack of understanding of basic skills such as vocabulary and grammar. Without these skills, a student will consistently struggle to attempt and learn advanced concepts such as descriptive or argumentative writing. When providing your child with extra help in the form of a private tutor, be sure that the tutor has the capability to improve your child's foundational skills. Furthermore, effective Hindi tutors can detect topics and concepts that their student struggles in and hence can provide targeted help to improve on these step back. FamilyTutor understands how important foundational skills are to a student's proficiency in the subject. Therefore, we recommend tutors who have the ability to drill these skills into your child and help practice them. Furthermore, our tutors are also well-versed in highlighting and improving on a child's learning gaps.
Previous Students' Referrals and Reviews
An important quality to look for in potential tutors is their given testimonials. Testimonials are written feedbacks from satisfied clients, they can also be taken as helpful recommendations for newer clients. Therefore, when hiring a tutor, it can be essentially helpful to research their testimonials as they highlight their strengths and capabilities in teaching. Therefore, with the help of testimonials, clients can find suitable and effective tutors. FamilyTutor houses the best Hindi tutors in all of Singapore, therefore it is no secret that they have good feedback and testimonials from their past students. We also make a note to include these testimonials in a tutor's profile so clients can carefully select a tutor with respect to all the given characteristics.
Proficiency in Using and Teaching Hindi
Probably the most important thing when hiring a Hindi tutor is the tutors capability and knowledge to teach the language. Only tutors fluent in the language will be able to help your child in his speaking, writing and listening skills. Therefore, when looking to hire a Hindi tutor, it is critical that the one you engage has good academic qualifications and impressive grades in Hindi. It should be noted that some tutors are trained to teach the subject whereas others have diplomas in the language, all of which enhance their capability and proficiency. FamilyTutor helps to find a capable and knowledgeable Hindi tutor according to your given requests. We also ease your selection process by listing a tutors capabilities such as their academic qualification and important grades in their tutor profiles.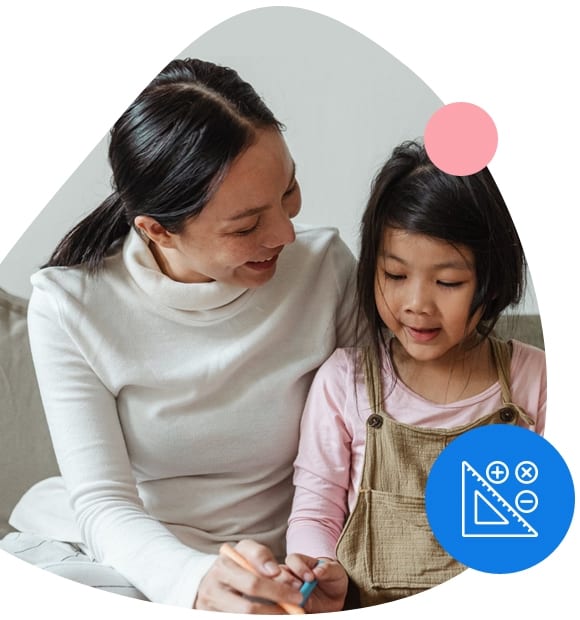 Why Hire a Hindi Home Tutor?
It is no secret that every country has a huge Indian community thus making Hindi one of the top three most spoken languages in the world. Having a strong command over the language and being able to speak it fluently opens up many opportunities for students to study or work in Asian countries.
Hindi, like other languages, gets more advanced as a child gets older. Therefore, to ensure a smooth transition to a higher level of Hindi where advanced topics are taught and discussed, students need to have a strong grip over their basic concepts. Private Hindi tutors can ensure that a child develops his basic skills early in this education and is ready to learn more advanced topics.
Not many Singaporean schools entertain students who wish to learn Hindi. However, with the help of private tutors, students can learn all the skills they will need in their Hindi paper and ensure that they develop important basic foundational skills.
Hindi is not spoken by many citizens in Singapore. But students wishing to learn Hindi, need to consistently converse in the language to become fluent. Private tuitions can greatly help in this department as the tutor is willing to converse with students in order to help in their proficiency of the subject.
Effective tutors often share their stories from India such as that of their cultures and traditions. This can gain a child's interest and his wish to become a global citizen.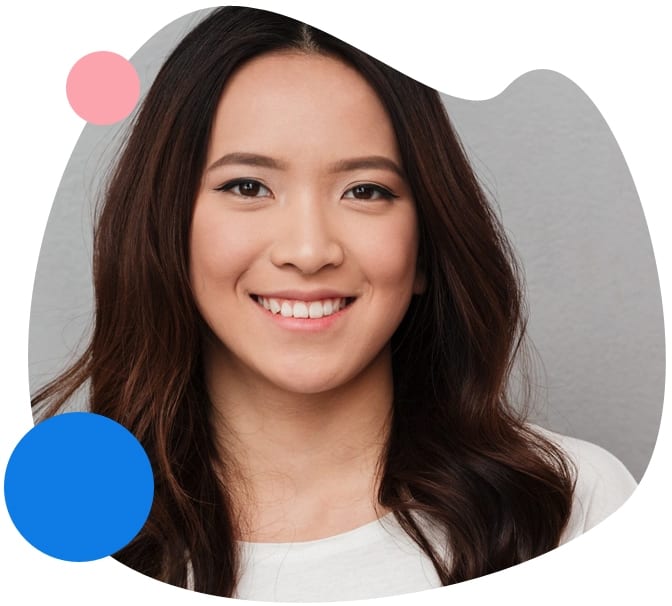 Best Hindi Home Tuition in Singapore
Enjoy Hindi Tuition at the convenience of your home today. FamilyTutor provides Hindi Home Tuition all across Singapore. Learn in a safe & comfortable environment today with us!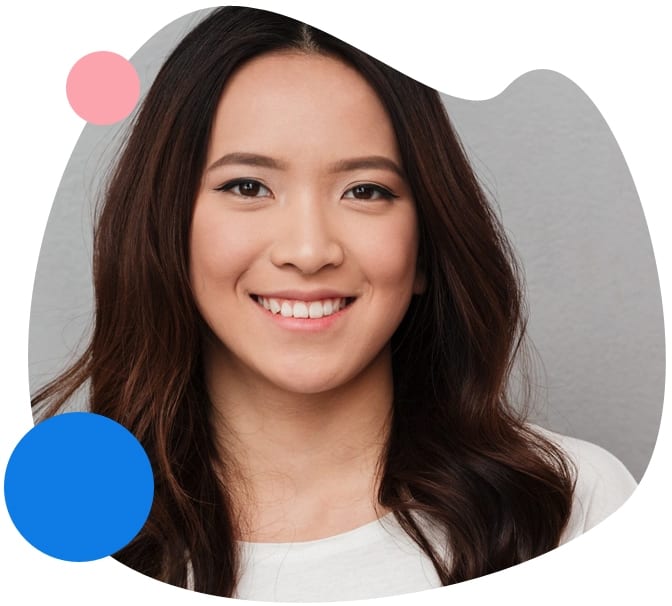 "The company I work in required me to speak Hindi so I could communicate effectively with our partners coming in from southern Asia. Therefore, I requested help from FamilyTutor. They were quick to respond and matched me with a suitable tutor who could teach me basic Hindi. I have a lot of questions but the tutor managed to answer them all and helped me develop basic conversational skills. By the time our partners arrived, I could speak and understand the language. The partners were in fact, very grateful to have someone who could understand their Mother tongue and told me my Hindi was actually very fluent. I am extremely grateful to FamilyTutor for helping me!"
"I searched almost everywhere for an effective tutor for my son's Hindi, but it was hard to find one who taught my child's level as well as in the schedule I had requested. FamilyTutor, however, found me a very committed and patient tutor who fits all my requirements. My son has immensely improved and if I had found FamilyTutor a little bit earlier, I could have seen more improvements. Nonetheless, thank you FamilyTutor for finding the perfect tutor for my son."
"No one spoke Hindi in our household so my daughter struggled in her Hindi class. However, we were able to find a great tutor thorough FamilyTutor who was could help my daughter in all her components. Ms. Nina was kind and patient and most of all, available to help my daughter whenever she needed even past tuition hours. With her help, my daughter has become extremely fluent in the language and has managed to score an A in her finals. Thankyou FamilyTutor for connecting us."
"I wasn't very great in Hindi from the very beginning and failed to correctly pronounce even common words. I knew I needed all the help I could get so I requested a tutor from FamilyTutor before I started my junior college. The tutor was effective and provided me with multiple resources that she thought could help in improving my pronunciations and vocabulary. She also helped me practice them and corrected my mistakes promptly. Her lessons were simple and engaging, and without her, I could not have received an A in my final results. Thankyou FamilyTutor!"
FamilyTutor
The #1 Hindi Home Tuition Agency in Singapore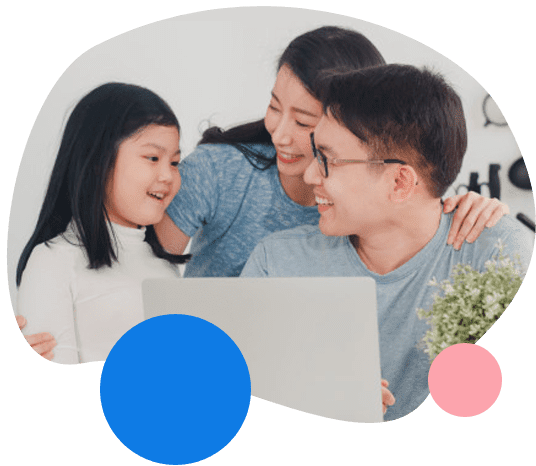 Our agency understands how challenging it to find a Hindi tutor when many people in Singapore cannot speak the language. Therefore, we house and engage the best Hindi tutors for our clients in order to ensure that they have expert guidance and help from a capable and qualified tutor. Irrespective of their rates, our tutors be it MOE & NIE trained, full-time or part-time, have ample experiences in teaching Hindi along with having good academic qualifications which enhance their capability teaching your child the correct concepts and skills. Furthermore, you can judge from their past students results to see their effectiveness in helping students improve and perfect their basic foundational skills in Hindi.
Even though Hindi is not spoken by many people in Singapore, it is still characterized as the 3rd most widely used language in the world as well as being the national language spoken in India. Thus, learning the language can help develop important skills and great opportunities. Don't waste time, request a tutor from FamilyTutor today and observe your child increase his proficiency in Hindi.
[gravityform id="1" title="true" description="true"]
More Home Tuition Resources From Our Blog

In this article, we will delve right into the primary school ranking in singapore, focusing on popularity as measured by subscription rates. By examining the subscription rates of primary schools, we can gauge the level of demand and trust that parents place in these institutions.
Read More »
Being a first-time home tutor can be a nerve-wracking experience. However, if you are ready and willing to help make a change in a learner's life, you're on the way to being a good home tutor.
Read More »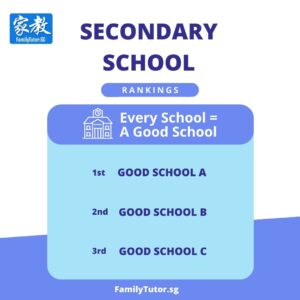 To cater to the needs of parents and students seeking objective information for making informed decisions, it is relevant for us to provide rankings of the Integrated Programme (IP) and non-IP secondary schools based on their respective PSLE cut-off points. This ensures transparency and assists individuals in gauging their eligibility for different secondary schools.
Read More »