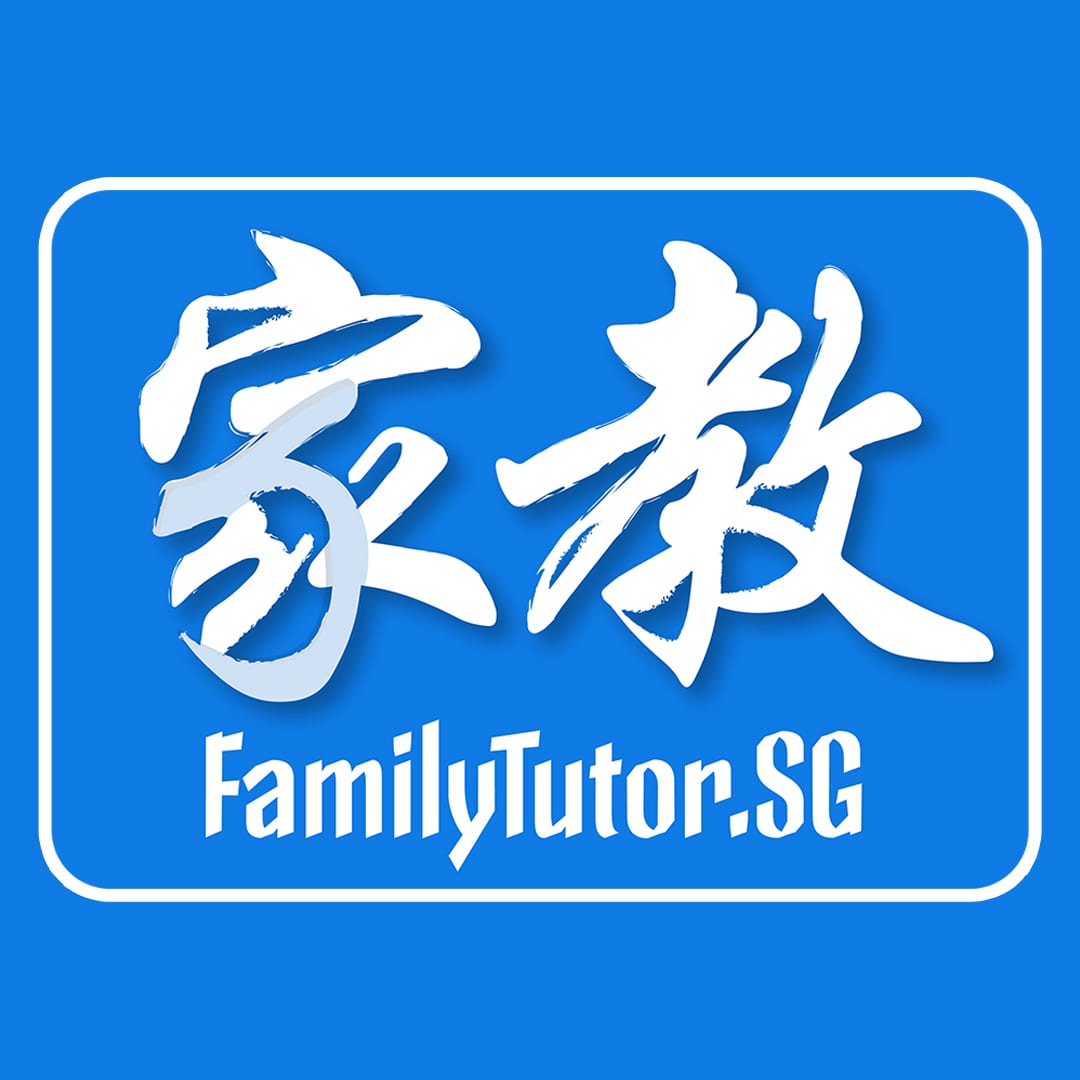 Looking To Hire A Reliable IP Chemistry Private Home Tutor In Singapore?

FamilyTutor Got You Covered!
Most Family-Oriented Home Tutors
Zero Agency Fee
Every Student In Good Hands
Highest Level Of Satisfaction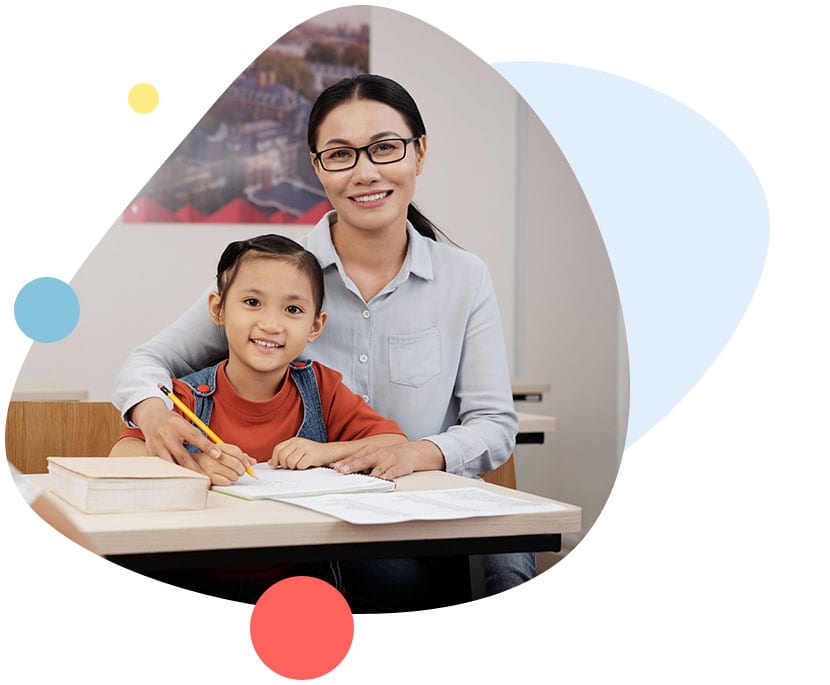 FamilyTutor's Commitment to Our Students


Learn 1 to 1 Expert IP Chemistry Tuition for Different Students' Learning Needs and Styles At A Comfortable Pace In the Safety and Comfort of Your Home

Select the Most Suitable IP Chemistry Tutor From Our Database of 6,000+ High-Quality IP Chemistry Tutors

Practice Effective Examination Techniques  and Additional Consolidated Learning Materials from Top Schools

Concise and Simplified Discussion of Complex Concepts to Clarify Confusion

Guaranteed Improvement in Your Grades in Order to Achieve Your Academic Goals and Enter Your Ideal University

Use Application Techniques of Concepts Taught in Classes Into Real-World Scenarios
FamilyTutor Improvement
Track Record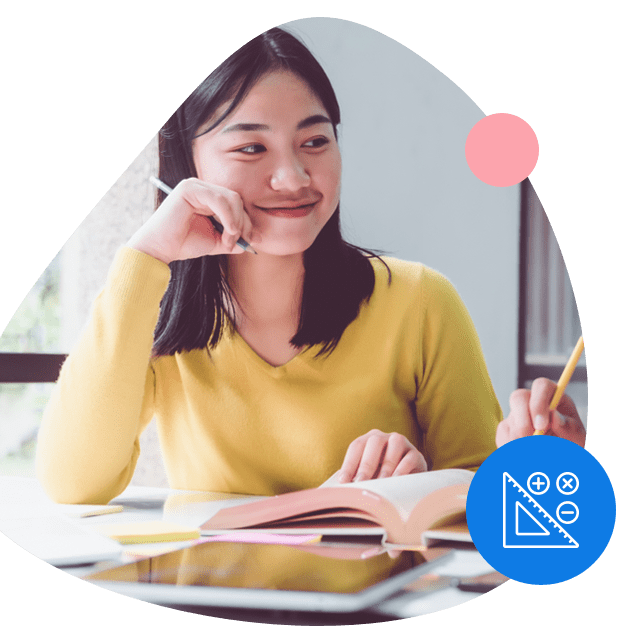 Age Group

Type Of Subject

Grade Before Hiring FamilyTutor

After Hiring FamilyTutor For...

Average Grade Improvement: -
| | |
| --- | --- |
| Age Group | |
| Type Of Subject | |
| Grade Before Hiring FamilyTutor | |
| After Hiring FamilyTutor For... | |
| Average Grade Improvement: | - |
Google Verified Home Tuition Agency in Singapore
Singapore Home Tuition Market Rate

| | Part-Time Tutor | Full-Time Tutor | NIE-Trained/School Teacher |
| --- | --- | --- | --- |
| N1 - K2 | $25-$30 per hour | $35-$40 per hour | $65-$70 per hour |
| P1 - P3 | $25-$35 per hour | $35-$50 per hour | $70-$80 per hour |
| P4 - P6 | $30-$40 per hour | $40-$55 per hour | $75-$90 per hour |
| Sec 1 - Sec 2 | $35-$45 per hour | $45-$60 per hour | $80-$100 per hour |
| Sec 3 - Sec 5 | $40-$50 per hour | $45-$65 per hour | $85-$105 per hour |
| JC1 - JC2 | $50-$60 per hour | $60-$80 per hour | $95-$130 per hour |
| IB Grade 1-6 | $35-$45 per hour | $45-$65 per hour | $70-$125 per hour |
| IB Grade 7-10 | $40-$55 per hour | $55-$75 per hour | $90-$140 per hour |
| IB Grade 11-12 (Diploma) | $60-$70 per hour | $70-$100 per hour | $100-$150 per hour |
| IGCSE 7-11 | $40-$50 per hour | $50-$80 per hour | $100-$150 per hour |
| Adult Classes | $40-$60 per hour | $65-$120 per hour | - |
| Diploma / University | $60-$80 per hour | $80-$150 per hour | - |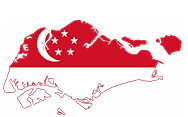 We have sent our carefully selected home tutors to all housing districts in Singapore.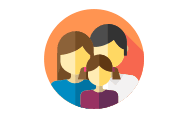 We have served many families while ensuring that they got the tutor they deserved.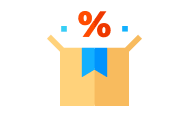 We have offered home tuition for all levels and subjects to many students in Singapore.
We Collaborate With Graduate Or Undergraduate Tutors Of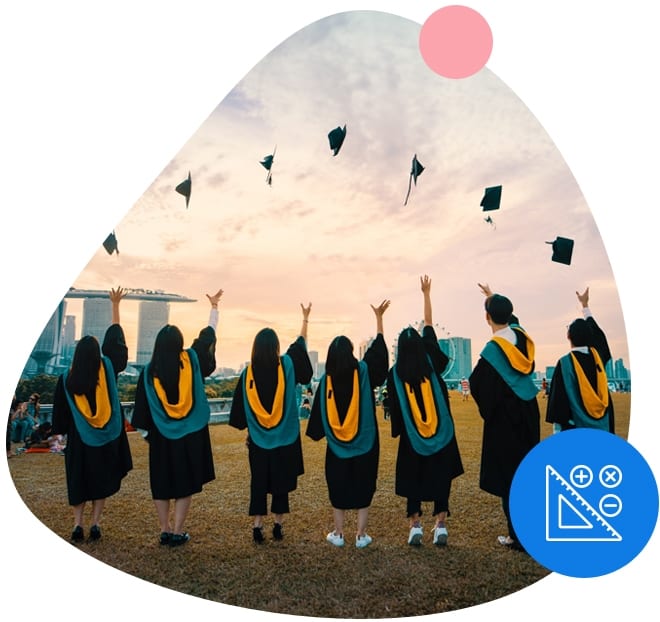 Too Busy? Not Sure What To Expect From A Home Tuition? Let Us Contact You Instead!
Students often commit more to non-academic activities hence reducing the time they have to study.
IP Chemistry students often feel pressurized in the competitive environment of IP schools. With an increased difficulty level in the content, students find it challenging to study the various IP subjects.
They find it hard to keep up with the pace in school and have difficulty understanding the concepts they are taught in class.
They also come to accumulate lots of misconceptions in the course due to fear of asking questions and lack of proper materials provided by schools for extra practice.
Student also use ineffective answering techniques and lack of important keywords in answers compromise their marks and fail to correctly apply their concepts in answering questions given in the paper.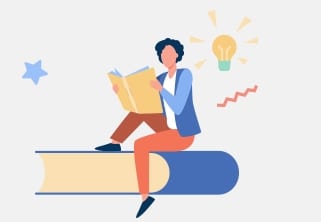 Road Bumps Faced By IP Chemistry Students in Singapore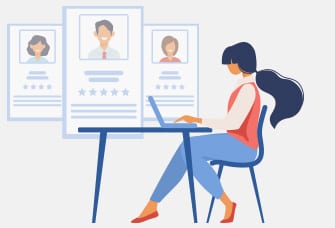 Advantages of Hiring an IP Chemistry Home Tutor
Benefits of Engaging Chinese Home Tuition
Undivided Attention Focused on Student's Benefit and Progress
The pace that students are taught in at their schools caters to the majority, therefore students who are slow learners are left with misconceptions and doubts about their lessons. However, with hiring a private tutor, your child is given undivided attention to help improve on their weak areas as well as lessons which are taught according to the child's learning pace so as to benefit them the most.
Advice to Increase Motivation and For Future Career Paths
Insights in Practicing and Improving on School Projects and Assignments
Building Strong Foundation Skills in Chemistry Fit for Advancement
Staying on Top of the Latest Syllabus and Curriculum
Shortlisting the Best IP Chemistry Home Tutor For You
What to Expect from These IP Chemistry Tutors
Familiarity with Different Schools' IP Chemistry Syllabus
Unlike O-Levels where the syllabus stays the same, despite the school your child studies in, IP Chemistry syllabus varies according to different schools. Hence when looking for a capable and effective IP Chemistry tutor, be sure to look for one who has sufficient experience teaching in especially your child's school. This would ensure that the hired tutor knows the ins and outs of the system, the content being studied as well as the criteria at which the student's answers will be marked in the exam. Furthermore, experienced tutors can also identify certain tips and tricks to acquire the best marks in IP Chemistry. FamilyTutor responsibly provides great details about their recommended tutors, this also includes their familiarity with the given syllabus. Furthermore, we also facilitate effective communication between the client and a potential tutor where they can discuss the syllabus at length as well as gauge at the tutor's familiarity with it.
Credentials and Knowledge of Teaching IP Chemistry
An important quality to look for in potential tutors is their ability to teach the subject to your child, this can be judged by checking various qualifications that they have collected in Chemistry throughout their own academic life. There are three types of tutors you can hire from; MOE & NIE trained tutors, part-time tutors and full-time tutors. MOE tutors have been specially trained to teach students Chemistry according to the latest MOE syllabus. Whereas, part-time tutors have acquired good grades in the subject making them able to convey the same concepts to their students. Last but not least, full-time tutors are often graduates of courses that are closely related to Chemistry i.e. biomedical engineering of pharmacy. Hence, when hiring a tutor for your child's Chemistry, be sure to select one with the relevant qualifications and grades to teach your child. FamilyTutor engages the best Chemistry tutors available in Singapore. Furthermore, to ease your selection process we list all of our recommended tutor's qualifications, experience in teaching and any relevant grades they have acquired in Chemistry.
Impressive Testimonials and Recommendations from Previous Students and Parents
Once a tutor has finished a project duration with their current client and helped improve their grades, they receive a testimonial from their student. These testimonials count as recommendations for newer clients wishing to hire the tutor. They can ensure a parent of a tutor's effectiveness and capability in teaching their child and helping them improve their grades. Hence, when looking for tutors, search for a tutor's testimonials to get a better look at their compatibility with your child. FamilyTutor responsibly provides whether a tutor has received testimonials from their previous clients. Our agency also ensures our clients that the tutors we recommend have good feedback and a positive track record in helping children improve in IP Chemistry thus hiring them is safe and effective for your child's education.
Ample Experience in Teaching IP Chemistry Syllabus
Unlike the O-Level Chemistry course taught in secondary school, IP Chemistry differs greatly with its complex and advanced topics. Therefore, when looking to hire a suitable tutor it is critical to find one who has immense experience teaching the students of IP Chemistry. This would enhance their ability to teach the right content as well as the correct examination format. Furthermore, experience in teaching a subject can help tutors pinpoint certain mistakes that students make as well as topics that students find difficult. Therefore, they can concentrate on improving these mistakes and topics so the child is fully prepped for his IP Chemistry exam. FamilyTutor recommends those tutors who have sufficient experience in teaching IP Chemistry students. Furthermore, we also provide their previous student's improvements so newer clients can gauge at their capability and effectiveness for their own child.
Ability to Help Students Improve on Their Weakest Areas
Often times, students do not know which topics they are weak in until they face a challenging question in their paper related to the concept, but by then it's too late. This is the reason why students need expert guides who can help them pinpoint their weaknesses and help them work on them so they are fully prepped for the questions that may come in their official paper. Therefore, an important quality to look for in tutors is their ability to identify a child's weaknesses and provide targeted help them improve. Here at FamilyTutor, we recommend highly experienced and qualified tutors. With experience, a tutor comes to be well-versed in locating a child's learning gaps and using effective methods which will help improve them. Furthermore, we also provide the improvements of a tutor's past students, through this a new client can judge their effectiveness in improving a child's weaknesses and thus their capability to teach their own child.
Ability to Help Students Stay Updated with School Curriculum
The workload in IP schools as well as their learning pace can immensely demotivate a slow learner. Therefore, when looking for extra help for your child, find a tutor who is capable of working according to your child's learning style and is patient with him. Tutors need to be capable enough to help your child tackle complex concepts and divide them into simpler more understandable sections. Furthermore, IP Chemistry tutors need to work hard to help keep students in line with their lessons at school so they do not fall behind and are fully prepared in time for their examinations. Aside from that, most students cannot perform well in their exams due to their lack of practice in IP Chemistry, therefore effective tutors can provide additional practice materials for their students to perfect their IP Chemistry concepts. FamilyTutor recommends effective tutors who can help your child keep up with his syllabus in school as well as help to clear his misconceptions and problems in the subject. Furthermore, we cater to our client's requirements therefore we pinpoint certain tutors who have access to additional practice materials and can pass those on to your students.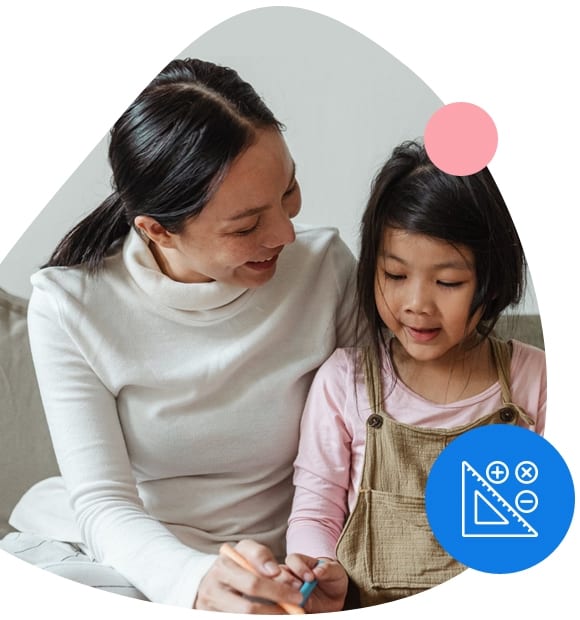 Why Hire an IP Chemistry Home Tutor?
With its complex concepts and different formulas, IP Chemistry is no easy subject to master. Often times, students fail to visualize concepts and explain them clearly in the answers. Furthermore, questions which require applications of concepts, students struggle to find which concepts are relevant to the given scenario. Therefore, with hiring a private IP Chemistry tutor, students can receive extra guidance in their topics as well as acquiring the extra practice they need in examination questions and how best to tackle them.
The IP Chemistry syllabus integrates the concepts of both O-Level and A-Level Chemistry thus increasing its difficulty level by ten-fold. Hence, it is no surprise that students struggle to grasp the complex concepts included in their IP Chemistry syllabus. Therefore, with the help of a private IP Chemistry tutor, you are ensured that your children are getting extra help in their concepts.
Students at this age often find it challenging to balance their academic and non-academic activities. Students who are more able and gifted in sports and other activities focus to excel in them thus decreasing the time and interest they have in studying. However, an IP Chemistry tutor can help the child study effectively, in the little time he is given, as well as helping him develop good studying habits so he learns more readily and doesn't fall behind in his lessons.
Since the IP Chemistry syllabus is a combination of concepts from O-Levels and A-Levels, studying the course can greatly help students in their A-Levels. Furthermore, hiring a tutor can ensure that the child practices and perfects these concepts so he can easily use them in Junior college.
The grades that a student acquires in IP Chemistry contribute to their overall grade in the program. Furthermore, a better grade average will enhance a student's ability to opt for good subject combinations in their A-Levels. Therefore, with hiring a private IP Chemistry tutor, you can have expert help in improving your grade which will hence increase your options in A-Levels as well as the subjects you chose.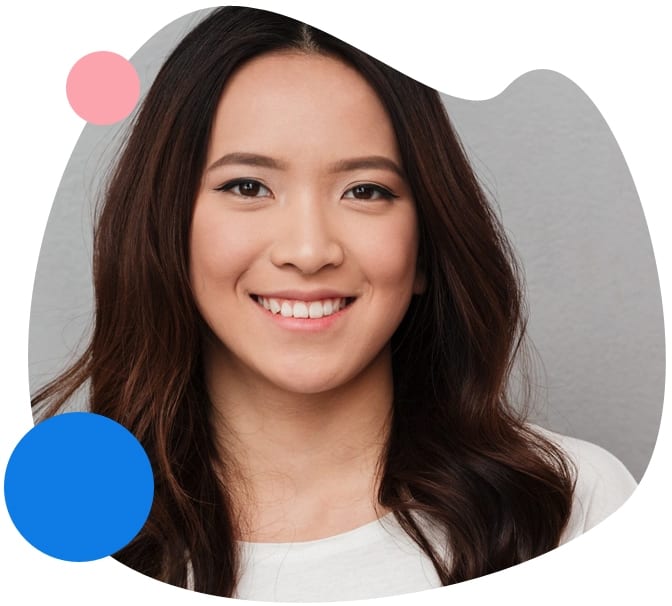 Best IP Chemistry Home Tuition in Singapore
Enjoy IP Chemistry Tuition at the convenience of your home today. FamilyTutor provides IP Chemistry Home Tuition all across Singapore. Learn in a safe & comfortable environment today with us!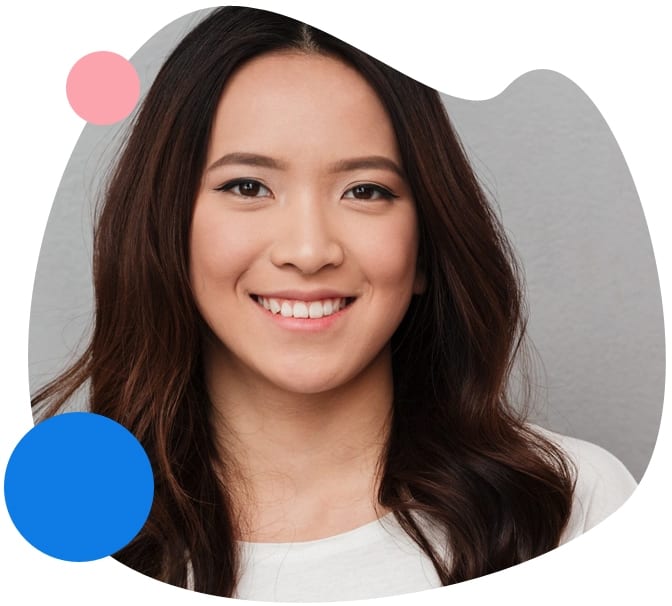 "FamilyTutor has been a huge help to me and my son. They took my requests into serious consideration when recommending for a suitable tutor for my son. Through their agency, we found an excellent IP Chemistry tutor who in only 4 months managed to help improve my son's grade from a C to A+. We hope to continue with his services next year and cannot thank FamilyTutor enough for connecting us."
"Chemistry just wasn't for me! I always had trouble understanding my teacher's explanations and more so in applying the concepts to answer questions. FamilyTutor recommended Mr. Chen to help in my IP Chemistry. He has 5 years of experience in teaching IP Chemistry and that is why I chose him as my tutor. He explained concepts to me patiently that helped rectify my mistakes. I am really glad I chose Mr. Chen, without his help I wouldn't have been able to score an A."
"IP Chemistry was an extreme struggle for me in school. I thought once I finished with my CCA commitments, I would be able to do better in the course. I was wrong. I failed to catch up to the lessons and as a result, couldn't understand the concepts. This is why I hired a Chemistry tutor. FamilyTutor connected me with Ms. Sophie. Her lessons were simple and understandable and I managed to get back on track. Thankyou FamilyTutor and Ms. Sophie for helping me improve."
"My daughter was consistently unable to completely grasp concepts in her IP Chemistry lessons in school. We looked into hiring a tutor and we found FamilyTutor. They recommended us to various qualified tutors who were familiar with my daughter's Chemistry syllabus. The tutor we hired was extremely knowledgeable and provided clear and simple explanations for the complex concepts that my daughter struggled to grasp. With the help of Ms. Ria, my daughter has managed to achieve an A in her EOYs. Thankyou FamilyTutor and Ms. Ria!"
FamilyTutor
The #1 IP Chemistry Home Tuition Agency in Singapore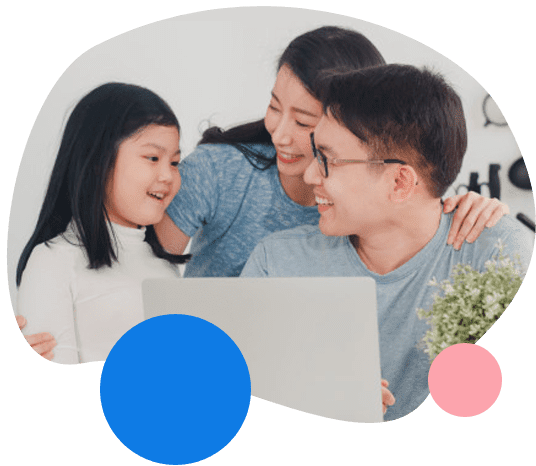 The IP Chemistry syllabus contains advanced and complex topics, which can be difficult to master for students in such a highly competitive atmosphere. Our agency understands these struggles and hence provide a wide selection of experienced and qualified IP Chemistry tutors who are committed to helping you improve your grades. Furthermore, we assure you that our tutors are more than capable of teaching the subject according to your syllabus as well as identifying and improving any weaknesses you may have. It should be noted our tutors have had numerous success in helping children improve their IP Chemistry concepts and grades.
The University of Wisconsin highlights the various reasons why one should study Chemistry, one of which is the subjects reach towards all other science subjects. It is believed that Chemistry is the central science, therefore, to learn this fascinating subject, request for an IP Chemistry tutor from FamilyTutor and work your way towards an A.
More Home Tuition Resources From Our Blog

With so much information about PSLE out there, it can be challenging to know where to start. That's where this guide comes in. In this article, we'll cover only the essential information you need to know about the PSLE. So, let's dive in and get started on your journey to PSLE success!
Read More »
In this article, we will delve right into the primary school ranking in singapore, focusing on popularity as measured by subscription rates. By examining the subscription rates of primary schools, we can gauge the level of demand and trust that parents place in these institutions.
Read More »
Being a first-time home tutor can be a nerve-wracking experience. However, if you are ready and willing to help make a change in a learner's life, you're on the way to being a good home tutor.
Read More »