Should You Tutor Your Kids?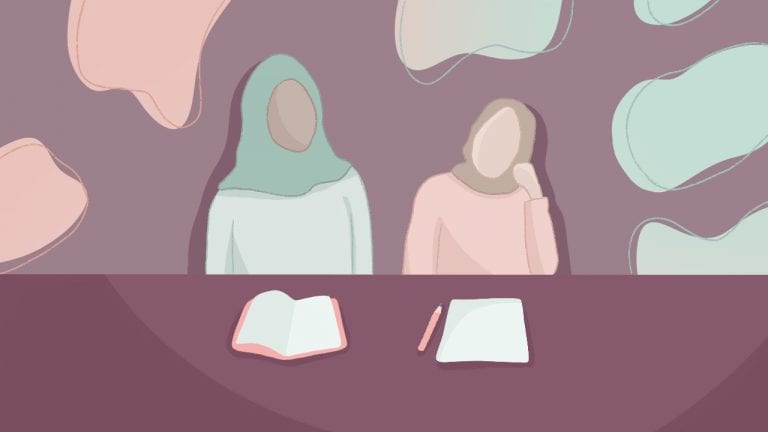 With the recent events that have taken over the world and seemed to have properly changed how things are done, the educational sector is among those that have adapted to the situation. Singapore has taken measures for blended learning with their students and so many parents are getting more and more involved with their children's education. This can also be used as an opportunity for parents and their children to spend more time together. Additionally, choosing to get more involved isn't only because of the pandemic, parents can also do so especially on days when their children have some time off school such as on holidays.
What are the factors to consider before tutoring your child?
However, while it is very attractive in many aspects for parents to tutor their own children, there are also some considerations they have to take before doing so. Just like formal teaching, tutoring also deals with a lot of topics and issues that go beyond just the academe. You will find that by tutoring your child, you'd have to face and help them solve other issues such as demotivation, stress, etc. So, here are some factors to think of before fully committing to it.
Parents must think about whether they have enough time to tutor their children. Keep in mind that routine promotes strong study habits, thus it can be counterproductive if the parent doesn't give their child the time they require for every lesson. Time is a major consideration for parents because tutoring may not be their only job. If they are working or have to do the housework, they should also take into account whether the time they spend tutoring can impair their ability to perform other duties.
When it comes to tutoring their children for school, parents need to grasp the value of routine. As a result, they should likewise give commitment a lot of thought. They have to make sure that they have the ability to teach academic material and the self-discipline to do so, as well as the commitment to provide their child with frequent tutoring.
3. Your child's personality
The child's personality is another factor that parents should take into account because it will have an impact on how they react to tutoring, particularly when it comes from their parents. Some kids approach learning in a different way than they do in everyday life. Therefore, some kids may respond well to their parents outside of school yet struggle when their parents are trying to tutor them. Others, however, find it more difficult to pay attention when their parents are teaching them, and as a result, their parents can become frustrated with them. So, the parent-child dynamic can also affect how the tutoring will work.
How to tutor your kid at home?
If you've already considered the factors stated above and are still determined to tutor your child, parents should also make sure that the lessons the child will get are something they can always look forward to. We've gathered some tips on how to effectively tutor your child at home by yourself.
1. Use the teaching style for their learning style
Children learn differently from each other – some students may be more inclined to take information visually while others do better with audio. Some prefer a mix of both.
To properly conduct home tuition, skilled tutors take the time to understand the child's preferred learning style. They can either ask the child directly or watch them to see how they react. If you're tutoring your own children, you can do the same thing. Spend some time observing the child to determine the preferred teaching method for them. Both the child's learning and the parent's teaching will benefit from this. It reduces the likelihood that a child will make learning mistakes or need to repeat lessons because they have forgotten what they have learned.
Teaching is as much a process as is learning so teaching will be ineffective without the proper structure and organization. If you are tutoring your child, you may choose to pick topics that you consider easy for you to teach without taking into consideration how they will impact or benefit your child. Without the proper organization of topics, things can get confusing for your child just as easily.
Consult the teacher about the curriculum for the child's subjects, and then create a lesson plan based on it. There would be a specific course syllabus that parents may also consult. Parents can also utilize additional tools to create lesson plans or study schedules for the semester. Lesson and study plans are excellent tools for parents and students to utilize as roadmaps so that everyone is aware of what is coming up next in terms of learning or teaching.
3. Use an effective reward system
Rewards can be effective motivators. Some kids might need a reward in order to perform well in their academics. Younger students who are less invested in or conscious of their academic ambitions may find this to be especially true. Rewards don't always equate to bribery, especially if they come in the form of compliments or positive comments. But parents must also remember to do this frequently and not only in instances they need the child to listen to them or do their schoolwork.
Rewards can be used for positive reinforcement of good behavior and can also be used for inspiration. However, parents should also help children understand that they can still work hard for their studies with or without a reward.
It's never simple to tutor a child, and your patience may occasionally be put to the test depending on how well they take it. It can be particularly difficult if the child is younger because the parent will not only have to teach them but also supervise their attention and keep them seated during tuition sessions. It's preferable to call for a brief break before continuing tutoring if the parent feels their patience waning. Being very sensitive, kids may blame themselves and lose interest in learning when they witness their parents being irritated. Therefore, taking pauses can also aid in the mental and emotional calmness of parents. Children can take pauses to release pent-up energy so they can stay put and concentrate more on the ongoing lesson.
5. Ask for help if needed
There will be times when you may not be able to have the time to tutor your child, it could be because of overtime at work or to do chores. Whatever the case may be, don't force yourself to spend the time you don't have. It may have a negative impact on both the parent and the child's ability to learn. The child may also become distracted by the parent's lack of full attention to the lesson. When you can't handle tutoring your child yourself, don't be hesitant to ask your spouse, partner, or family member to take over. Aside from having a fresh viewpoint, they might also be able to educate the child on new ways to study and act as a bonding experience for them both.
The parent can also seek professional assistance if they don't have anyone else to step in. Children can receive excellent guidance from home tutors. Every student receives tailored instruction to ensure they get the finest education possible. They also take the child's learning preferences and pace into account. Home tutors are also subject experts, so when parents discover they lack the knowledge to teach their children, they may also employ tutors for qualified assistance.
Tutoring isn't something that should be taken lightly by parents. This can also affect the child's education for the better and help for their future. If the parents aren't committed and fully give their time and effort to their child during tutoring, then consider asking for professional help. This is better than giving out poor tutoring that can affect them negatively. As such, for determined parents, the rewards for tutoring their own child can also be satisfying. 
Tell Carelle Below What You Think About Her Post!