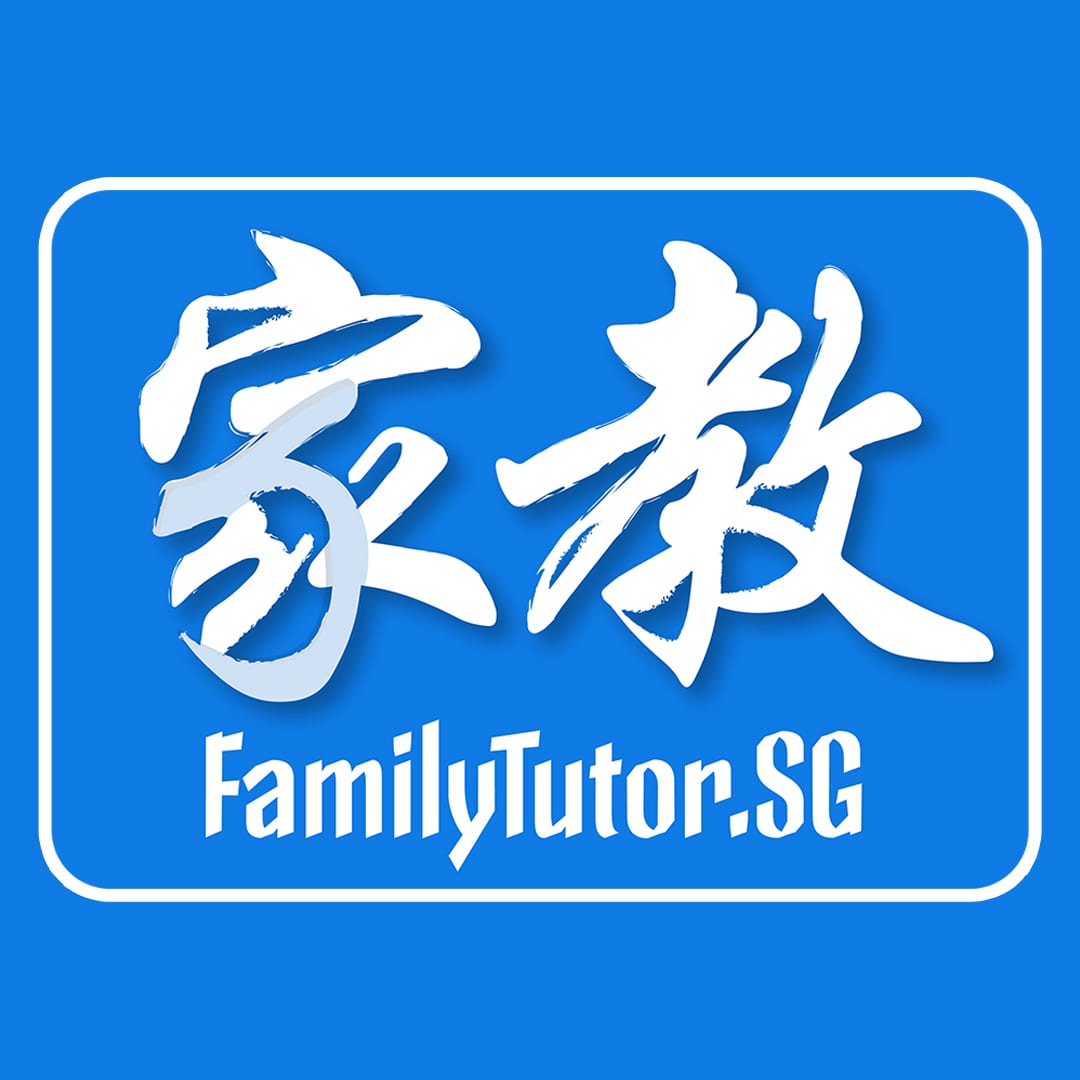 Hiring A Trustworthy POA Private Home Tuition Teacher In Singapore Should Be Hassle-Free!

FamilyTutor Got You Covered!
Most Family-Oriented Home Tutors
Zero Agency Fee
Every Student In Good Hands
Highest Level Of Satisfaction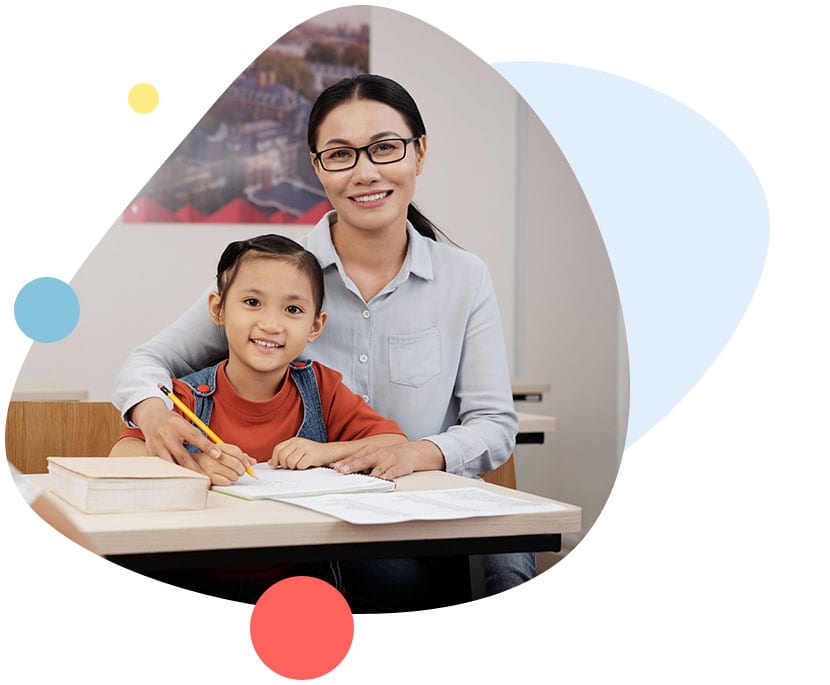 FamilyTutor's Commitment to Our Students


Access to Updated and Latest Supplementary Learning Guides, Resources, and Practice Exam Papers

Receive a Convenient Learning Schedule Fitted to Different Students' Learning Needs And Styles

Increase Interest and Understanding Through Devoted 1-to-1 Tuition  From Passionate Tutors 

Simplified Discussions of Complicated Concepts For POA, Including Financial Accounting, From Our Highly Qualified 3,000+ POA Tutors

Safely Learn Effective Techniques in Answering Structured Questions And Case Studies at the Comfort of Your Home

Engaging and Expert Tuition Aiming to Prepare Students to Score Well in School And National Examinations
FamilyTutor Improvement
Track Record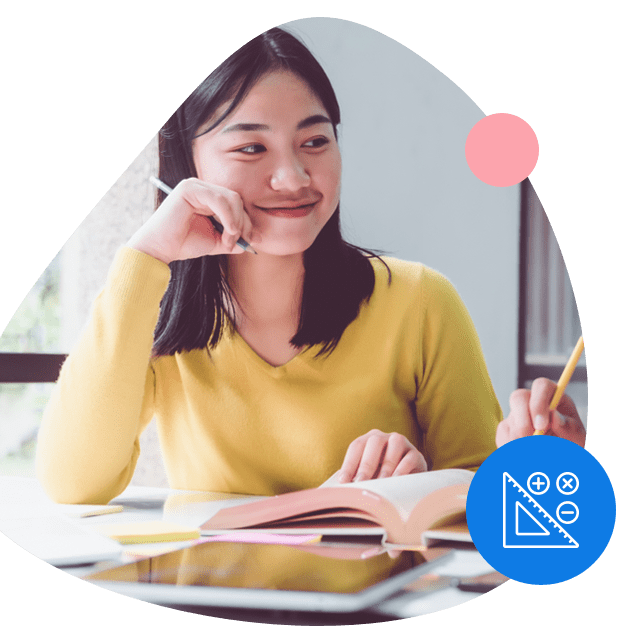 Age Group

Type Of Subject

Grade Before Hiring FamilyTutor

After Hiring FamilyTutor For...

Average Grade Improvement: -
| | |
| --- | --- |
| Age Group | |
| Type Of Subject | |
| Grade Before Hiring FamilyTutor | |
| After Hiring FamilyTutor For... | |
| Average Grade Improvement: | - |
Google Verified Home Tuition Agency in Singapore
Singapore Home Tuition Market Rate

| | Part-Time Tutor | Full-Time Tutor | NIE-Trained/School Teacher |
| --- | --- | --- | --- |
| N1 - K2 | $25-$30 per hour | $35-$40 per hour | $65-$70 per hour |
| P1 - P3 | $25-$35 per hour | $35-$50 per hour | $70-$80 per hour |
| P4 - P6 | $30-$40 per hour | $40-$55 per hour | $75-$90 per hour |
| Sec 1 - Sec 2 | $35-$45 per hour | $45-$60 per hour | $80-$100 per hour |
| Sec 3 - Sec 5 | $40-$50 per hour | $45-$65 per hour | $85-$105 per hour |
| JC1 - JC2 | $50-$60 per hour | $60-$80 per hour | $95-$130 per hour |
| IB Grade 1-6 | $35-$45 per hour | $45-$65 per hour | $70-$125 per hour |
| IB Grade 7-10 | $40-$55 per hour | $55-$75 per hour | $90-$140 per hour |
| IB Grade 11-12 (Diploma) | $60-$70 per hour | $70-$100 per hour | $100-$150 per hour |
| IGCSE 7-11 | $40-$50 per hour | $50-$80 per hour | $100-$150 per hour |
| Adult Classes | $40-$60 per hour | $65-$120 per hour | - |
| Diploma / University | $60-$80 per hour | $80-$150 per hour | - |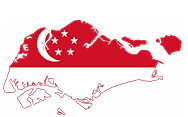 We have sent our carefully selected home tutors to all housing districts in Singapore.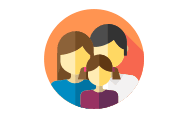 We have served many families while ensuring that they got the tutor they deserved.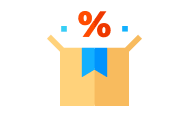 We have offered home tuition for all levels and subjects to many students in Singapore.
We Collaborate With Graduate Or Undergraduate Tutors Of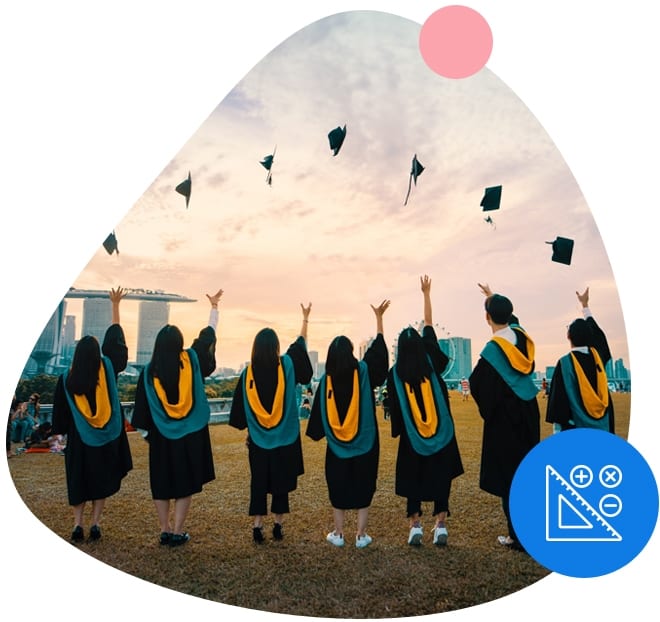 Too Busy? Not Sure What To Expect From A Home Tuition? Let Us Contact You Instead!
Students are unable to fully understand important concepts from their Principle of Accounts subject i.e. cost-profit analysis, economic and financial activities and investing and operating activities.
POA students cannot understand how to perform accurate calculations to devise precise financial statements.
They often lack the basic understanding of balance sheets and how to construct and develop them and fail to effectively answer the given questions after analyzing case studies.
Due to ineffective memorization techniques, they fail to remember important definitions and theories. POA students often find it challenging to understand the various terminologies used in their syllabus topics.
They often face problems with the multiple formulas provided in the course and get confused in their accurate applications in problems.
Due to lack of understanding, they perform inaccurate calculations for important procedures such as the float amount or the reimbursements required.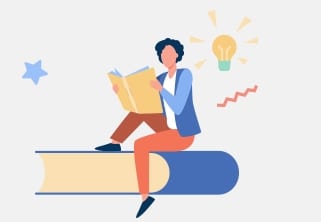 Road Bumps Faced By POA Students in Singapore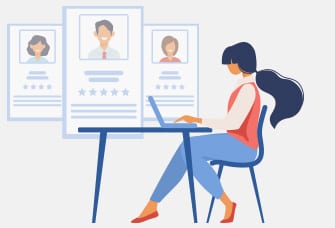 Advantages of Hiring a POA Home Tutor
Benefits of Engaging Chinese Home Tuition
Tuition Focused Solely On Student's Needs and Progress
At most times teachers in school work at a fast pace, which leads to various uncleared misconceptions for those students who cannot grasp topics as quickly as their other classmates. However, with hiring a POA tutor, you can provide your child with effective 1 – 1 tuition in which the tutor's sole focus is to clear the child's doubts and misconceptions. Furthermore, tutors can teach according to your child's pace and style, this would increase their confidence in asking questions and clearing problems on the spot.
Efficient Utilization of After-School Time for Academics
Building Passion and Develop Interest in POA
Making Use of Consolidated POA Learning Materials and Practices
Expert Guidance in POA and Future Education Decisions
Shortlisting the Best POA Home Tutor For You
What to Expect from These POA Tutors
Total Devotion to Students' Improvement
When looking for tutors to help your child in POA, you need to find someone who has immense patience and devotion to your child and his education. This is important because a devoted tutor will put your child's best interest at heart such as teaching according to his learning style or finding and working on his weaknesses. Furthermore, the tutor should be committed to the timeslot arranged for the tuition as well as the period of the project thus giving the child consistent help in his POA lessons. Furthermore, long term commitment could greatly favor your child as the tutor now better understands his weaknesses and how best to improve on. We at FamilyTutor follow a detailed and effective procedure when looking for and selecting a suitable tutor for your child. We also engage effective communication and interviews between both parties so expectations and needs are put forth and issues such as commitment and time slots can be discussed and mutually agreed upon.
Formulate a Tuition Schedule Based On the Student's Needs and Weaknesses
Effective POA private home tutors can identify and pinpoint their student's weaknesses in the first few lessons in hopes of working to improve them throughout their tutoring period. This is beneficial for the child as it counters his learning gaps and thus the tutor works hard to improve them before moving onto more important problems. Therefore, look for a POA tutor who can follow this procedure as well as design an effective plan which caters to the child's needs and weaknesses.
Tutor's Experience in Teaching Students of the Same Level
There are multiple levels in the education system of Singapore, they differ in content, examination format and the criteria in which answers are marked. Therefore, finding a tutor with sufficient experience of the same level as your child would guarantee that he will learn the right POA concepts and how to tackle exam questions at his level. A common mistake is hiring a tutor with experience of teaching higher levels, the content would be more advanced and so will the examination format, thus compromising the child's marks. At FamilyTutor we understand how important it is to look for a tutor who can prepare your child for his examinations using the correct concepts and the present examination criteria. Therefore we recommend tutors who have current or past experience tutoring in the level your child is currently in.
Reviews and Recommendations from Previous Students
Once an excellent service is provided, good feedback from clients is received. For tutors, these feedbacks can be counted as helpful recommendations for newer clients. Hence, when looking for a tutor avail one who have numerous testimonials, this proves that they are capable and effective in improving your child's grades in POA. Our agency, FamilyTutor, is quite responsible when it comes to listing a recommended tutor's testimonials, furthermore, we provide these recommendations in detail so the client can rightfully observe the quality of service that they are hiring.
Application of the Current MOE Syllabus in Tuition
The MOE syllabus is consistently being updated so the children in Singapore are given the high quality and life training education. Therefore, it is important to keep up with the changes made as they affect the content that the child has to study as well as the questions given in the national exam. Therefore look for a tutor who has immense knowledge of the MOE syllabus and can adapt and teach your child the new changes made. Furthermore, finding a tutor who has complete knowledge and experience of the course being taught is also a vital characteristic that should be included in your selection for a tutor. Our agency recommends highly experienced tutors each having their own relevance and contact with the MOE syllabus. Through their academic achievements and qualifications, we ensure clients of their familiarity of the MOE syllabus as well as their capability of teaching your child the alternations made.
Academic Qualifications and Sufficient Capability in Teaching POA
Tutors range in their experiences and qualifications, an effective teacher is determined by their experience in their subject rather than their price. When looking for tutors you can opt for the following three, MOE & NIE trained, part-time or full-time tutor, all effective and capable in their own nature. While MOE tutors are trained in how to teach students the POA syllabus according to the national examinations, part-time tutors have experience with qualifying the paper themselves while full-time tutors have a degree that matches the concepts taught in POA, only more advanced. Therefore, it is important to look at a tutor's academic qualifications to determine their capability in the subject and in teaching your child. Our agency provides a tutor's academic qualifications as well as any relevant grades to ensure our clients that we provide high-quality service through our capable and effective tutors.
Access to Additional Learning Materials, Study Guides, and Practice Resources
The practice is important for POA majors, it helps improve their concepts and various answering techniques which favor the given marking schemes. A good point to look for in potential tutors is their ability to provide resources such as notes and exam papers for your child's additional practice. This would ensure that your child is getting good exposure and is prepped in time for his paper. Our agency responsibly recommends tutors according to our client's needs. Furthermore, we explicitly list their ability to provide resources to your child.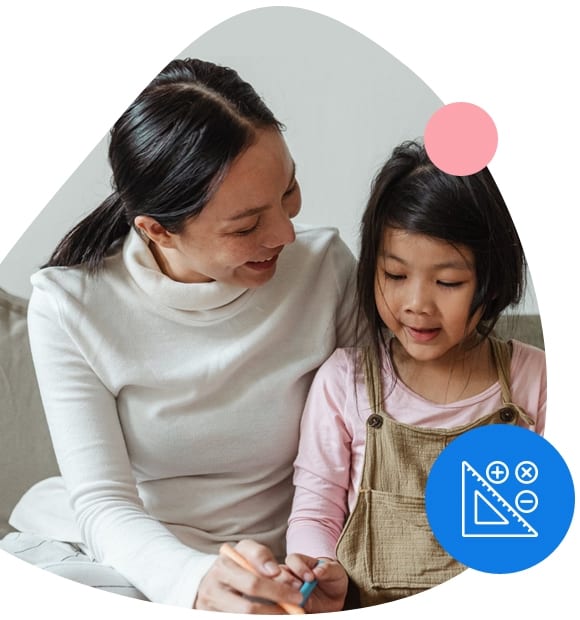 Why Get a POA Home Tutor?
Most students in Singapore face difficulties with finding a balance in their life, where they are doing equally well in both their academic and non-academic activities. Therefore, with hiring a private tutor, your child can be given expert guidance of to tackle the POA syllabus and concepts hence freeing up their time to focus on other activities thus creating an equilibrium.
Students often need expert assistance from a teacher to tell them they are following the correct path when studying for POA. Tutors can provide that assistance and help students improve their grades in the subject. Furthermore, they can help in creating a positive cycle where good grades in POA can encourage students to work harder in other subjects.
Students looking to build a career on financing, business or accounting need to work hard to build their basic concepts that are taught in POA. Tutors can ensure that your child is learning the proper concepts and acquiring the perfect grades needed to get into these fields
University courses related to business fields often make use of the POA concepts, hence having a strong command over them would ensure that the student easily grasps advanced concepts taught in their further education.
POA concepts are applied in our day to day lives, thus effective studying of the concepts can ensure that the student develops certain skills which help him in later life. For example, budgeting and financing are taught through the POA syllabus and are used in adult life. Private tutors can help perfect these concepts and clear any misconceptions the students have at an early stage.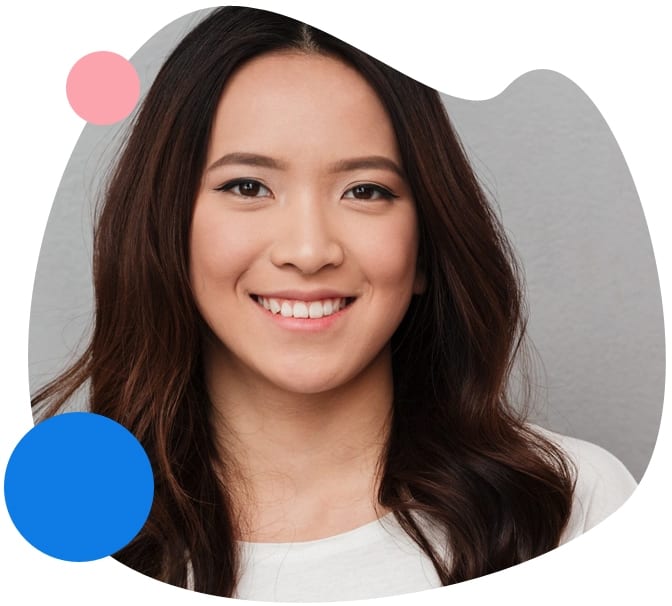 Best POA Home Tuition in Singapore
Enjoy POA Tuition at the convenience of your home today. FamilyTutor provides POA Home Tuition all across Singapore. Learn in a safe & comfortable environment today with us!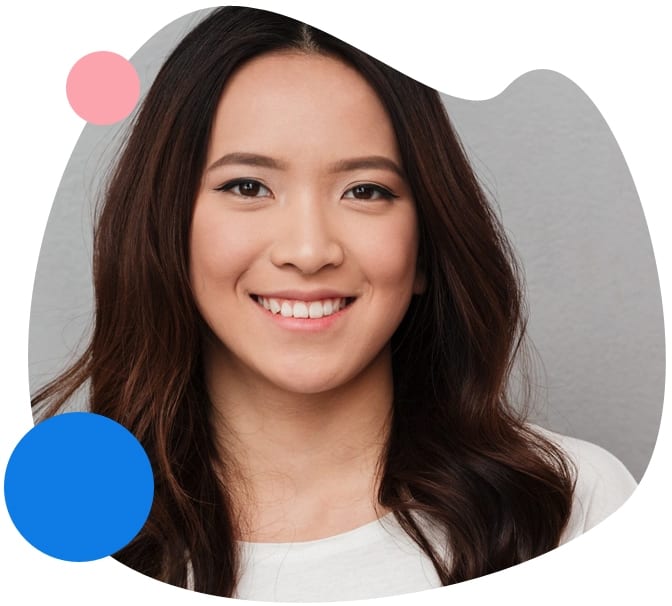 "My daughter's O-Levels were just 3 months away and as she greatly struggled in POA, we decided to hire a tutor for her. FamilyTutor provided great services and were punctual in giving us a list of suitable tutors according to our given requirements. We chose Ms. Rachel, who was patient and responsible, as well as committed to my daughter and taught her in a manner that she would understand most easily. After a few short months of tutoring, my daughter has improved greatly judging by her grade. Thank you, Ms. Rachel and FamilyTutor for your full support."
"I was apprehensive looking for a tutor online, but FamilyTutor provided a simple procedure through which they recommended the most suitable tutors according to my needs. I chose Ms. Christine. She was experienced and qualified and also met all my requirements. Throughout our sessions, she would help me improve on my weaknesses, teach me clearly, and give me various practice exercises so I could perfect what I learned. The sessions were helpful in getting me my target grade for my O-Levels. I am so thankful to Ms. Christine for all the support and I will surely recommend FamilyTutor services to my friends."
"I was running out of time as my N Levels were near and I still struggled to understand the concepts and questions in my POA class so I contacted FamilyTutor and they connected me with Mr. Daniel. He was patient and supportive, explaining the topics to me in a very simple manner and kept rectifying the careless mistakes I would make. With his help, I could understand better and managed to grasp the concepts easier. Thank you FamilyTutor for your services and Mr. Daniel for being so patient with me and helping me improve my grade."
"I sought tuition from FamilyTutor when I was in A-Levels and they recommended Mr. Low as tutor to me and it was no secret that he exceeded all my expectations. He taught me how to study more effectively and taught me all the concepts with real-world applications due to his experience of being an accountant. Furthermore, with the help I was getting in POA, I now had more free time to work on my other subjects so I didn't fall behind. I am very happy with my results, thank you FamilyTutor and Mr. Low for helping me improve."
The #1 POA Home Tuition Agency in Singapore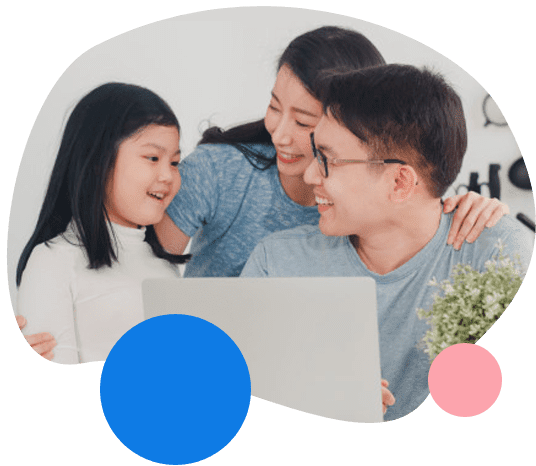 FamilyTutor engages and houses the best POA private home tutors available in Singapore to help students solve their problems and clear their doubts with expert guidance consistently there for them. We house a variety of tutors each having their own expertise and qualifications. Our MOE tutors are trained in teaching a child POA with high regard to the MOE syllabus and the examination format. Aside from that, our recommended full-time tutors are POA enthusiasts, they are passionate about business as well as devoted to learning more and teaching students. They may also have various academic qualifications from doing their bachelors or masters in a field related to accounting and business. Last but not least, our part-time tutors are young energetic tutors who are currently studying to establish a business career while also tutoring students the subject. They have good grades in their previous national examinations thus making them capable of teaching your child with respect to their experience. Often times our tutors are successful is improving a child's grade from a failing E8 to respectable B3 or A2. Sign up with FamilyTutor today and find a tutor who is most able and suitable of teaching your child.
As written by the Grand Canyon University, the subject POA not only helps students in finding a good career option but helps them develop important skills that are needed throughout their adult life such as investing and budgeting. Hence having a good command over the concepts taught in POA would allow a child to easily practice those skills when needed. Furthermore, good concepts can lead to an easier transition to higher levels when advanced POA topics are taught in Junior college or university. Kickstart your journey today! Get in touch with FamilyTutor and find a POA tutor who will help you perfect your concepts and improve your grade.
[gravityform id="1" title="true" description="true"]
More Home Tuition Resources From Our Blog

Even while home tutoring services are more popular, there are still several widespread and serious myths about them that need to be debunked.
Read More »
A home tutor will face several obstacles on their journey. One of the major difficulties you may face is dealing with impolite students.
Read More »
Keeping a balance between their academic pursuits and their social lives is one of the biggest problems facing students nowadays.
Read More »